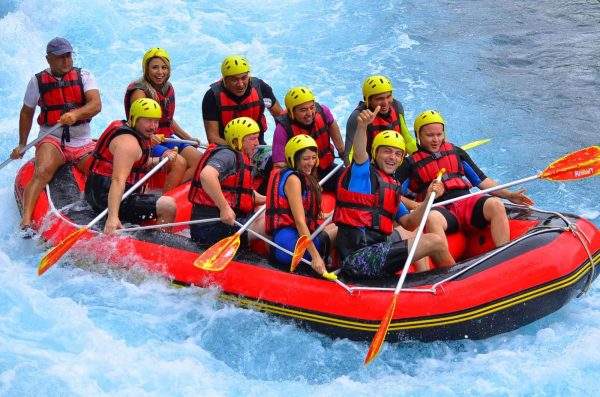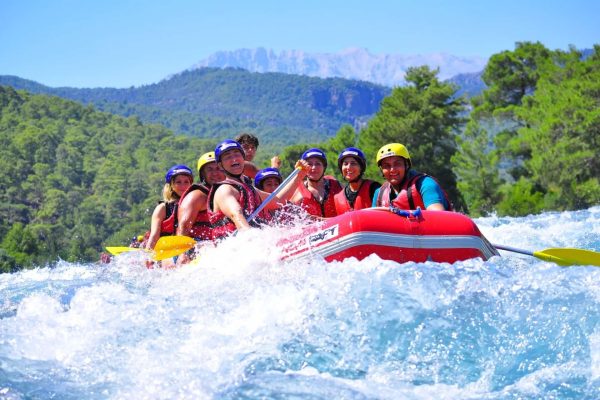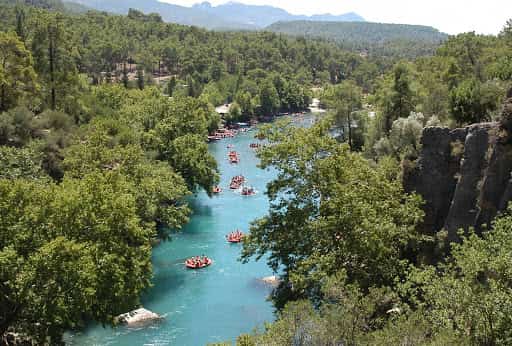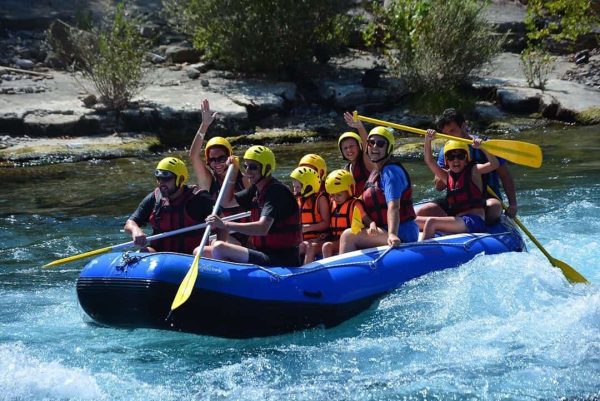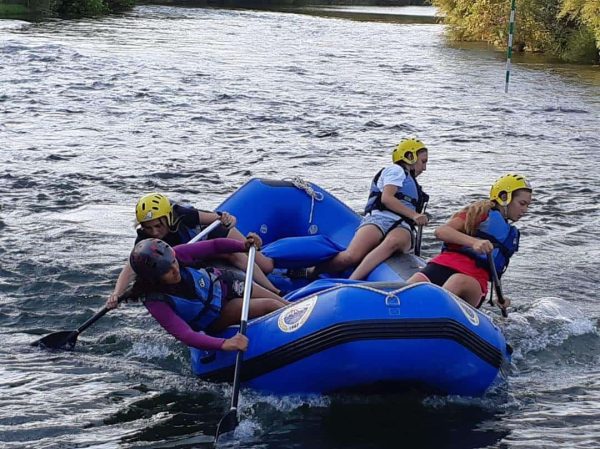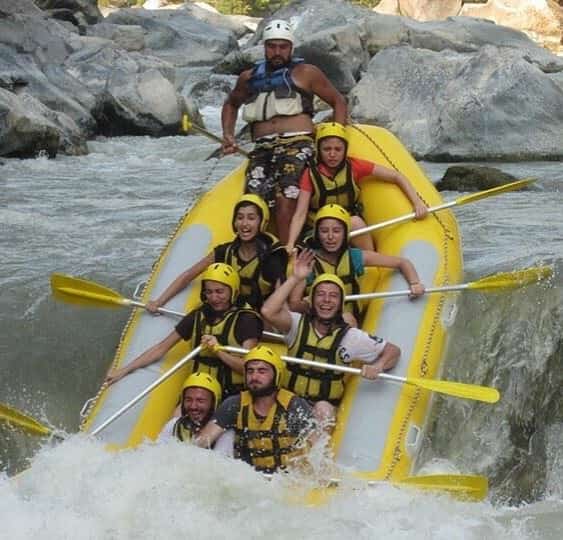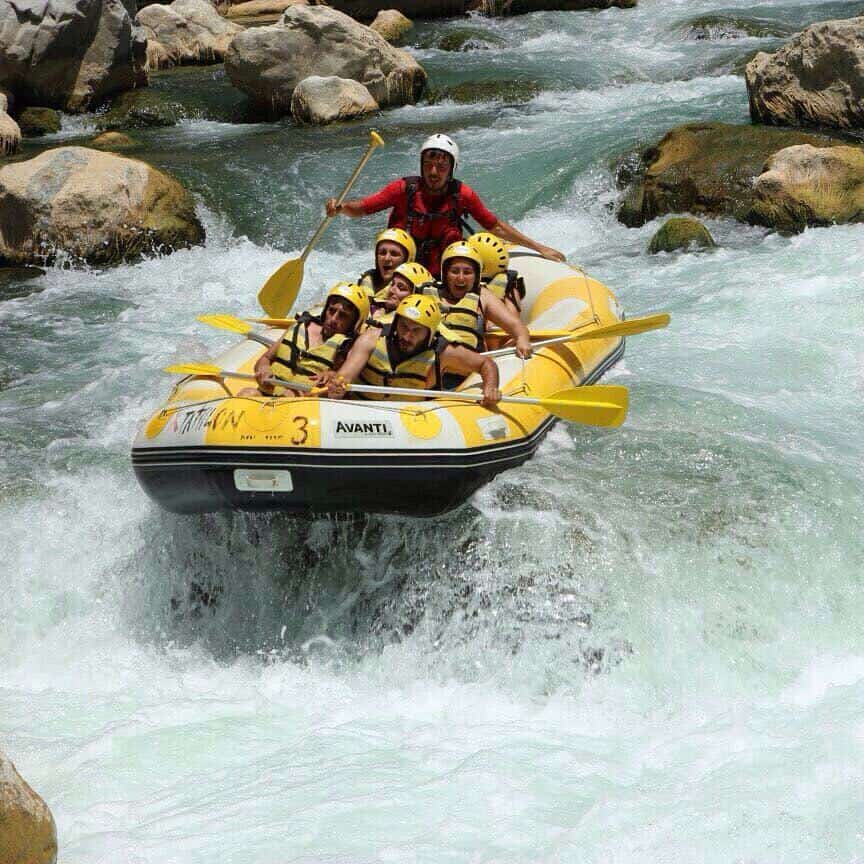 Included

Hotel transfer
Professional guides
Rafting
Lunch

Not Included

Drinks
Professional photos and videos (optional)
Add excitement to your holiday with Rafting from Kemer. If you are currently in Kemer, you can listen to the flow of the Koprucay River and discover the perfection of the mix of turquoise and green hues displayed along Koprulu Canyon National Park, where the stream is connected.

What Does the Tour Rafting From Kemer Promise?
By participating in Rafting from Kemer tour  program, you will be able to visit the Turkey's  most popular water sports area and will be able to enjoy the amenities offered.
Especially if you come to Kemer as a crowded family or a group of friends, you should definitely experience this activity to increase the fun. If you are already enthusiastic, you can read the rest of our article to learn more about the program.
An Enjoyable Start
In order to start our journey of Rafting from Kemer , which is full of adventure, we will pick you up from your hotel in Antalya and take you to the starting point. Since our vehicle is fully equipped, modern and comfortable, our journey will proceed in an extremely peaceful and comfortable manner. This will make you feel better if you are worried about rafting.
Learn From Your Master
Of course, before you become an active "rower" on a rafting tour, you need to learn about the steps of the activity.
That is why when we arrive at the field, you will meet our professional, licensed and very cordial instructors and receive detailed information from them. On the one hand, you will be prepared by wearing or using the relevant equipment.
Let's add as a note: Even if you are inexperienced, you will enjoy the rafting session. If you are already experienced, you will have the opportunity to sharpen and improve your skills. So whatever your level, you will love this event!
Rafting from Kemer Excitement Begins in Koprucay
Once prepared as a group, you will get on the boat. The difficulty level of the route can be determined at your request, regardless of your previous experience.
Whichever route you choose, you will be very excited while trying to stay still on the clean, spacious and lively Koprucay River.
You will drive along the stream, that is, for exactly 14 kilometers. You will then take a break at the stopover point of the route and get off your boat to swim or relax in the river.
In addition to its exciting qualities, perhaps the best thing about the Rafting from Kemer will be the view that nature lovers will admire; because it is no different from a painting itself ( tourus mountains, pine forests)…
Lunch
When you reach the end point of the tour, don't worry that you have come to the end because an incredible lunch will be waiting for you here.
You will enjoy delicious meals that are just right for your mouth at a local restaurant by the river, and you will also replenish the energy you lost during rafting. In short, you will raise your spirits!
Photo & CD
There is also a section in the restaurant where you can purchase your photos or videos taken by our professional photographers during the rafting tour. By purchasing photos, CDs and VHS tapes, you can make your memories artistically unforgettable.
Goodbye Koprucay River
When it comes time to say goodbye to Rafting from Kemer and Kopru River, we will pick you up on fully equipped and comfortable buses and drop you off at your hotel in the afternoon. Thus, the Rafting from Kemer will end successfully.
After finishing Rafting from Kemer,  you arrive at your hotel, you can rest a bit or prepare yourself for other adventures with the different daily Kemer  Tours we organize! We have also rafting-jeep safari, rafting-quad safari, rafting-buggy safari with zipline opportunity. For more information conatact us.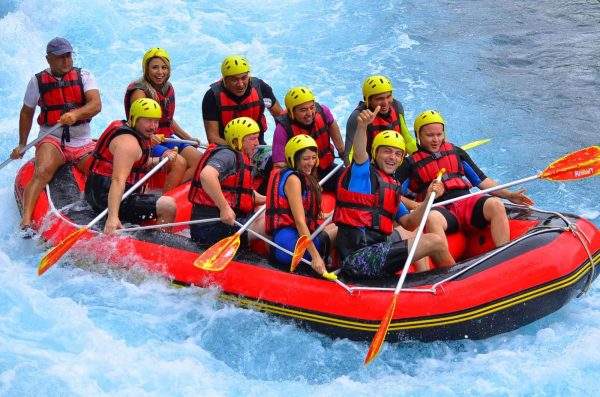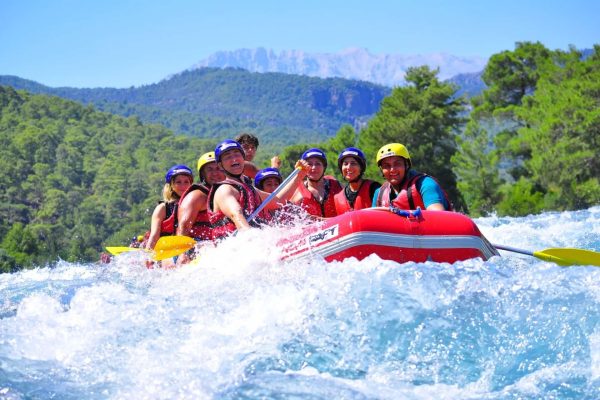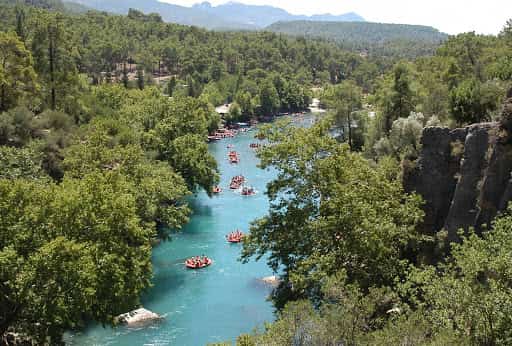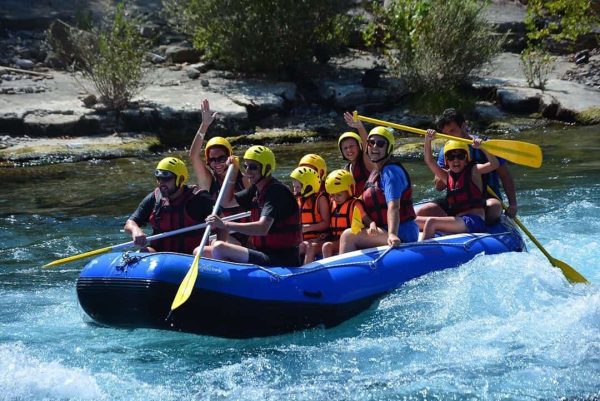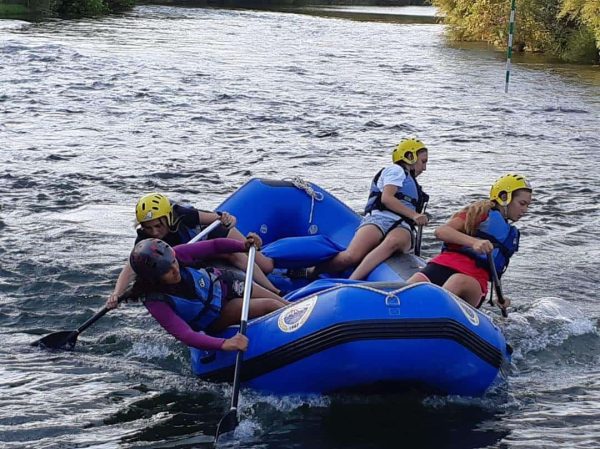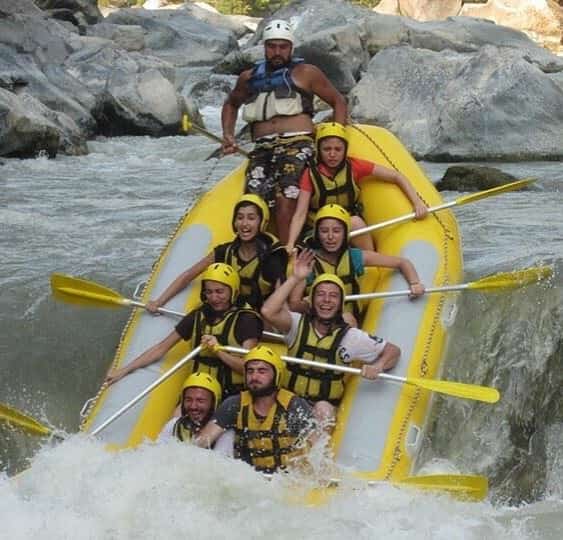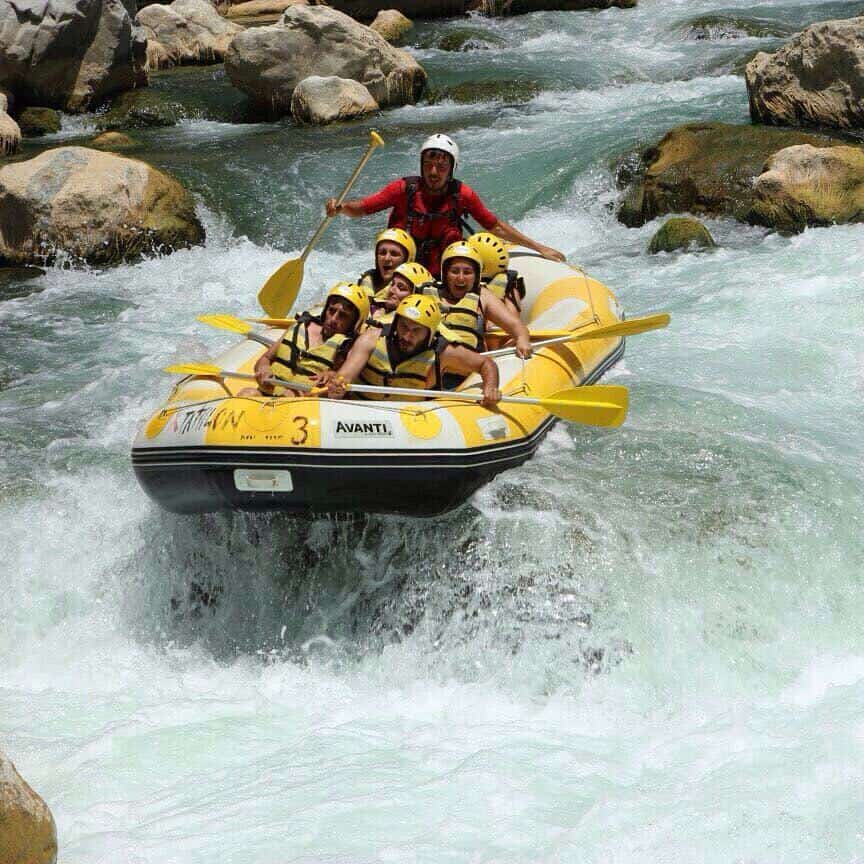 Included

Hotel transfer
Professional guides
Rafting
Lunch

Not Included

Drinks
Professional photos and videos (optional)
What to bring?

Swimwear
Towel
Sunglasses
Suncream
Hats

Similar excursion programs:
FAQ
Rafting from Kemer – 18€ per person. We have a transfer from all regions of Antalya.
The only known place for rafting in Kemer is the famous Koprulu Canyon in the city of Manavgat.
Distance from Kemer to Beshkonak Koprulu canyon: 133 kilometers.
The age limit for river rafting is +10 years on rivers with a suitable flow rate and difficulty level of the route. For adults, anyone who does not have serious health problems can safely join the rafting.
Our 14 km waterway to Köprüçay, which gave its name to the Köprülü Canyon, takes about two and a half hours with breaks and animations.