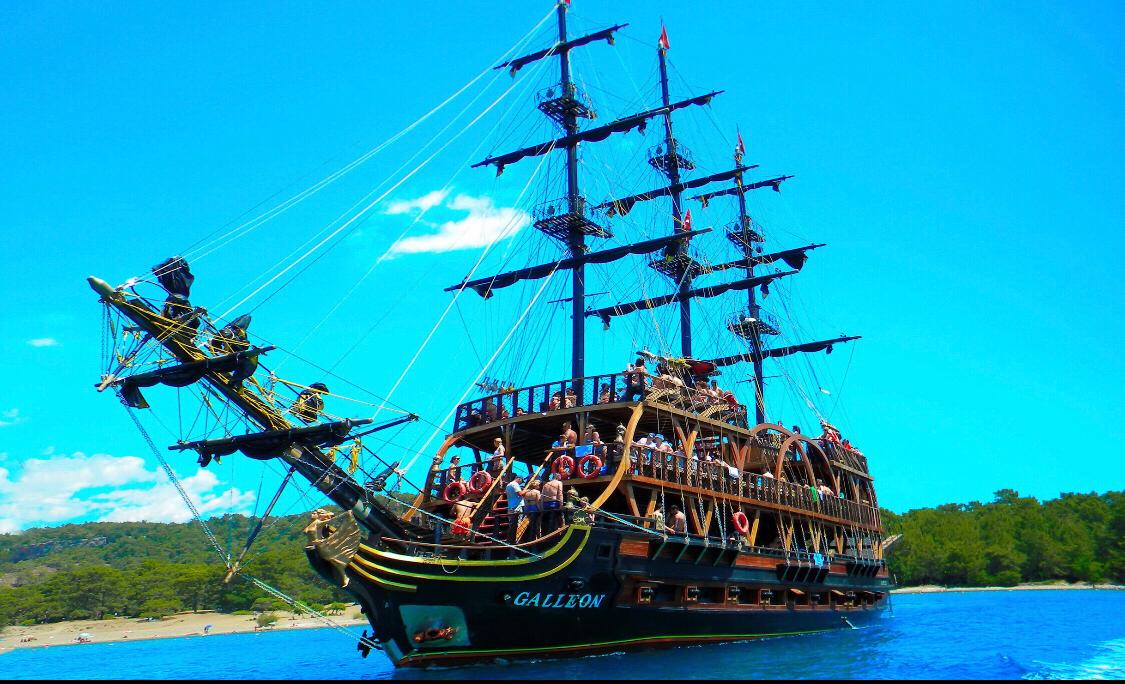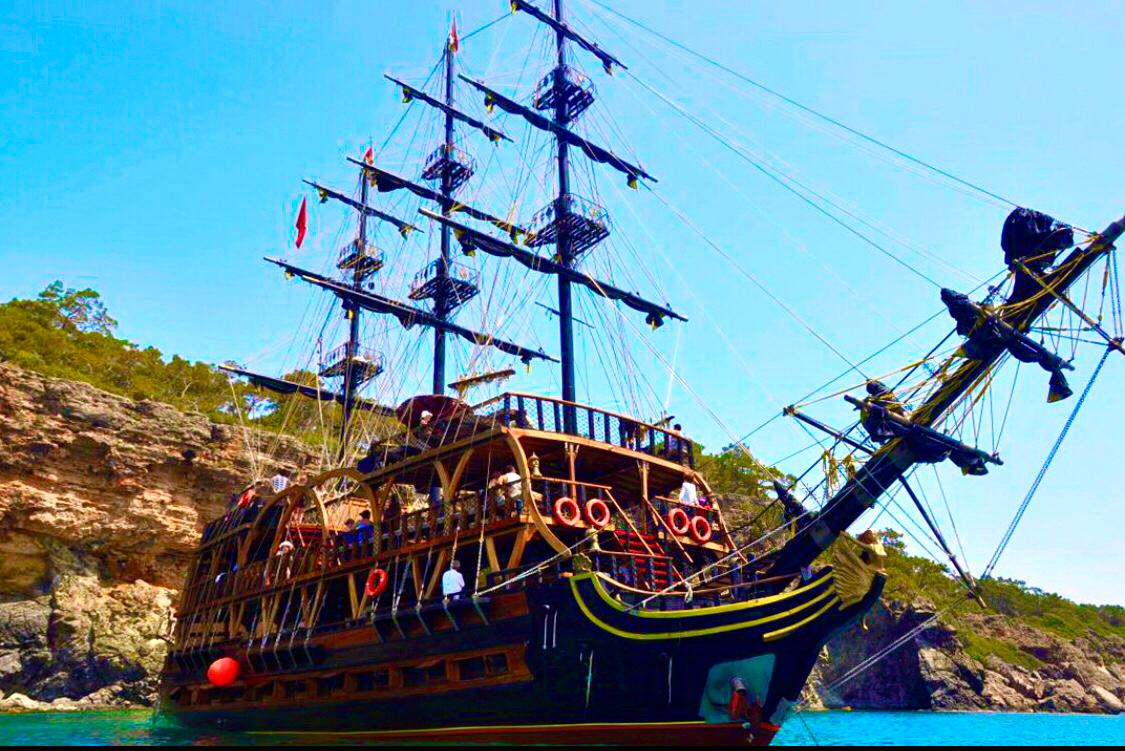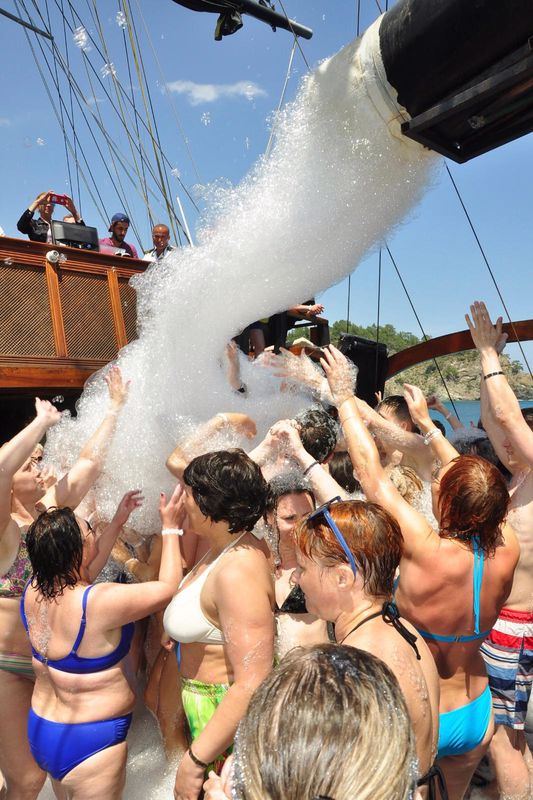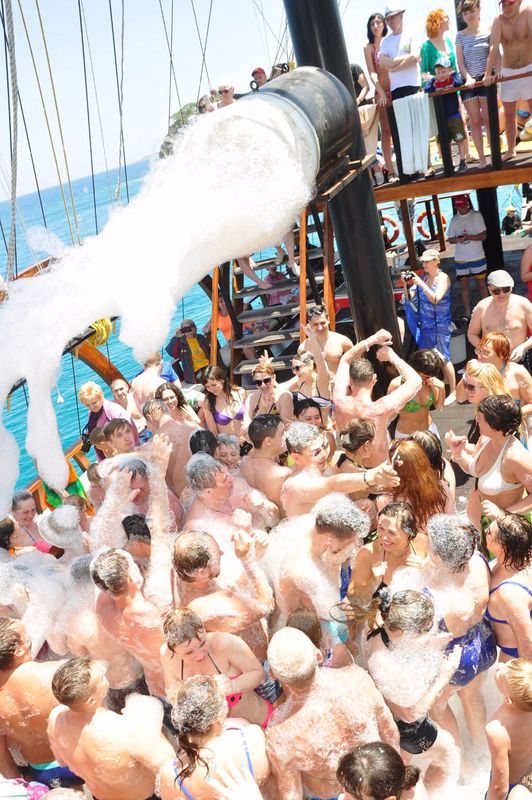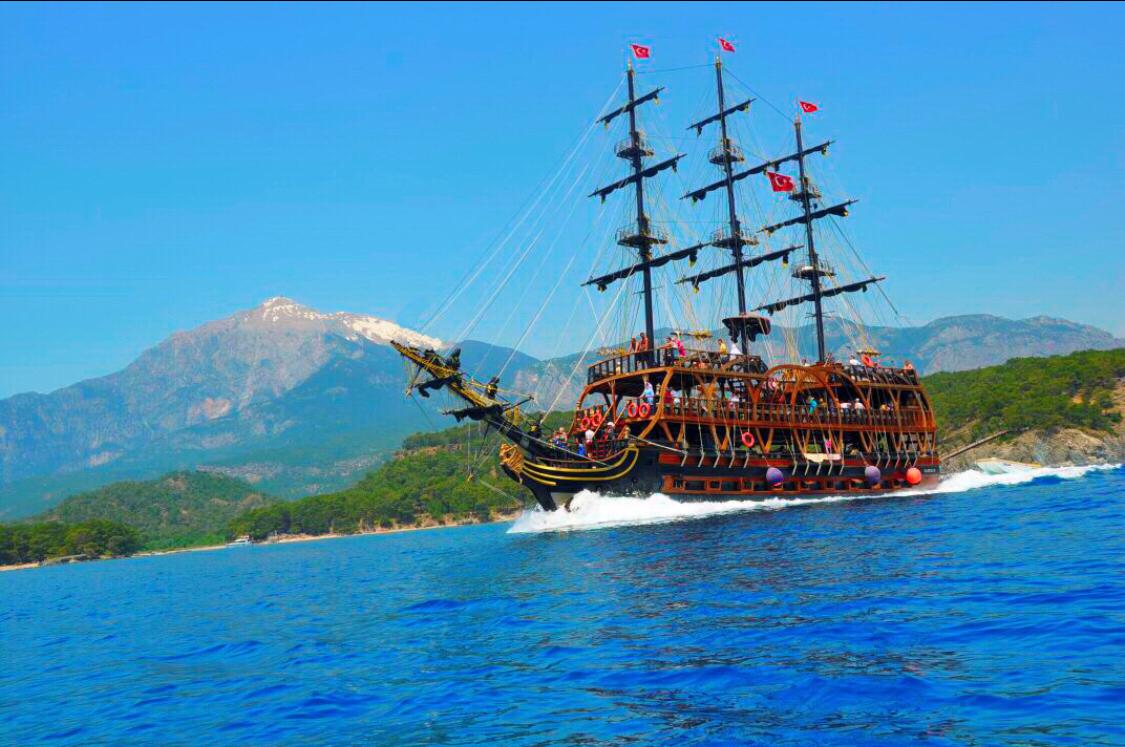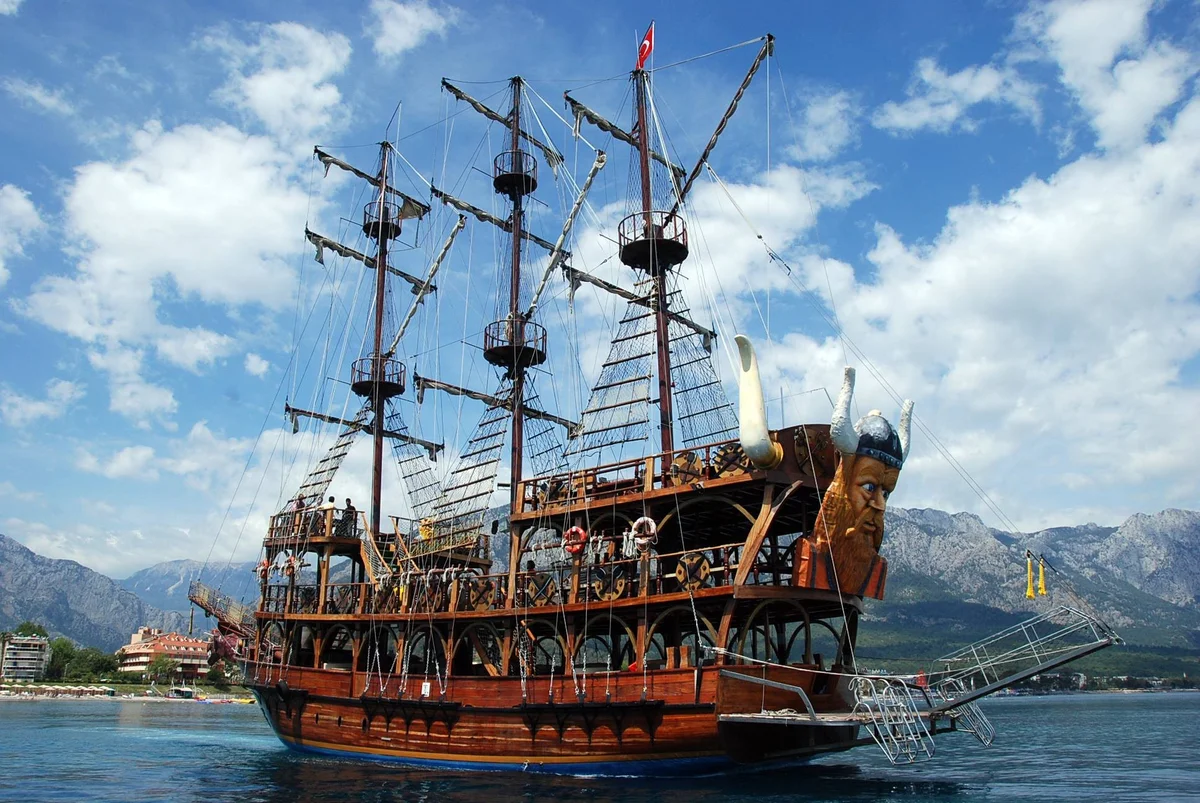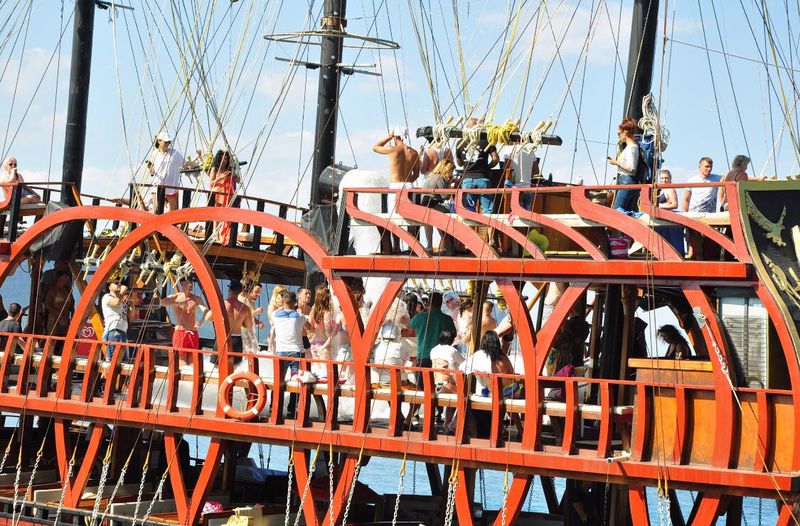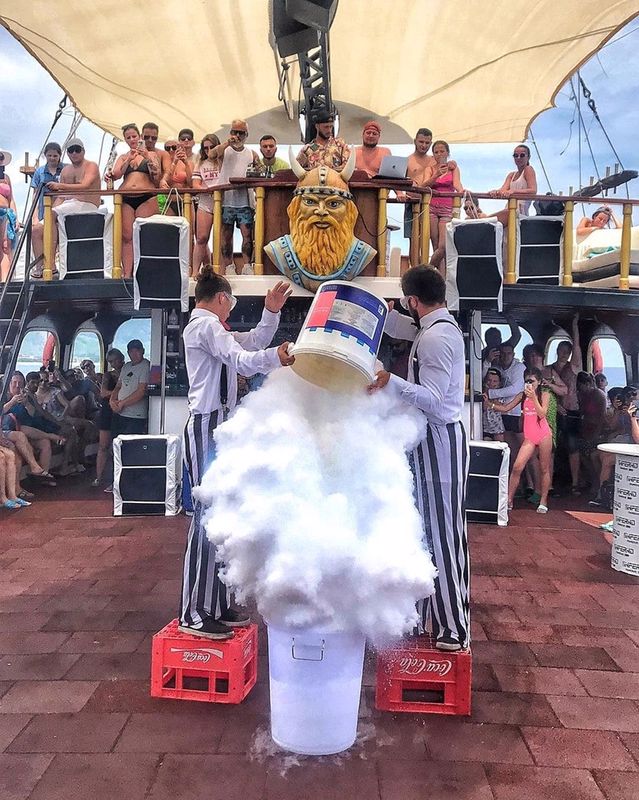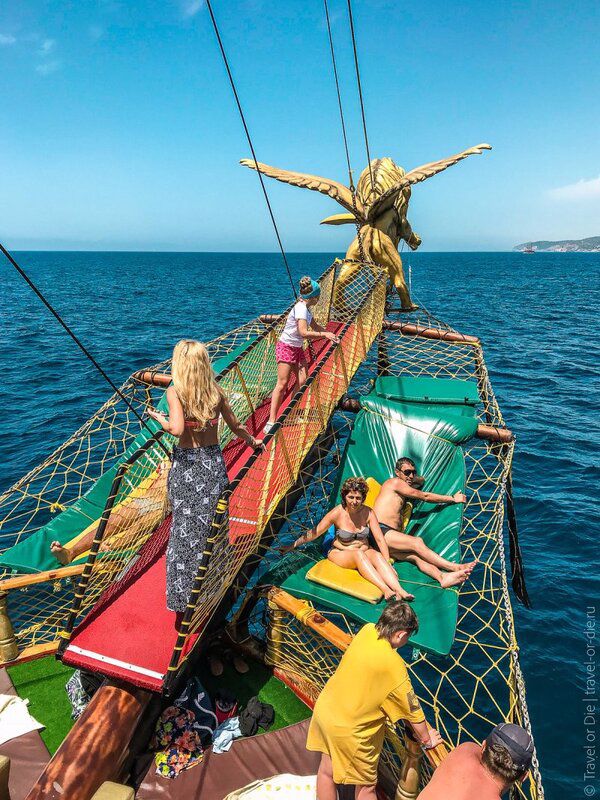 Included

Hotel transfer
Lunch
Insurance
Guide services
Pirate Boat Trip

Not Included

Drinks
Phaselis ancient city (for those who wish) 8$
Pirate Boat From Belek will give you unforgettable moments and possibly make one of your childhood dreams come true.

Maybe you want to focus on the present, not your childhood. You like the Pirates of the Caribbean movies, right? We guessed that too… Then a Pirate Boat From Belek theme will be the perfect boat tour choice for you. Because all the decoration and equipment of our boat will reflect the styles and lives of the pirates!
Moreover, during the Pirate Boat From Belek tour, you will be enjoying the magnificent beauty of the sea and Kemer bays. Even better, you can participate in the competitions in the boat, see the exquisite sights and swim as much as you want.
Due to Covid-19, all our boats are carefully disinfected and serve at half capacity. Our sunbeds are arranged in accordance with the social distance rule. Before the tour, we check every guest with a thermometer and regularly monitor the health status of our employees. You are all invited to our hygienic boat tour in Belek.
Advantages of Pirate Boat From Belek Tour Program
It is useful to remind once more. With Pirate Boat From Belek:
With an enchanting boat, you will have the opportunity to enjoy quiet, idyllic bays, landscapes and natural beauties.
During the tour, you can participate in entertaining competitions on the boat and watch the animation shows.
You can choose the food you want from our open buffet menu and have fun on the Pirates Boat From Belek tour, which will last about 6 hours.
Antalya's Greatest Pirate Boat Route
Make sure you take your camera with you! Because the Pirate Boat From Belek tour will show you the most beautiful shores of the Mediterranean, how blue and green meet. It will also prove why the word clean is used for the sea. You will also see the following bays during the Pirates Boat From Belek tour:
Phaselis Ancient Lycian City and its bay
Cleopatra Bay
Kemer Harbor and Bay
Paradise Bay
Let's talk about Phasalis Ancient City, which is one of the places you will visit;
Its geographical location indicates that it is an important port city. It has three harbors, one on the north of the peninsula, the other on the northeast, and the third on the southwest coast. Ship descriptions on harbors, agoras and city coins emphasize Phaselis's identity as a commercial port. Phaselis is sometimes shown as the city of Lycia and sometimes Pamphylia region. It is actually located between the borders of both regions.
Kemer Harbor and Beaches
When it comes to holiday, if you think of beaches and beautiful bays, the best place to go is Kemer. This holiday resort, which contains different alternatives with its sparkling sea, makes great efforts to preserve its natural beauty. For this reason, Kemer beaches, which have a clean structure every month of the year, are appreciated by local and foreign guests.
In short, the shores of Kemer fill you with positive energy and are a great resource for taking magnificent photos! Everything you will see here will look better than the previous one.
Kemer Turkiz Marina, for example, is famous for its yachts and antique-style sailing boats that carry hundreds of tourists every day. Cleopatra Bay attracts attention with its turquoise sea and golden yellow sand. And Kemer Bay is part of a unique national reserve world famous for its rich nature and fantastic diversity of flora and fauna.
Fun with Pirate Boat From Belek
During the Pirate Boat From Belek tour, you will have the chance to participate in the entertainment program with some animators dressed like real pirates!
In addition, some competitions, a foam party (not available during the covid-19 period), delicious food and drinks from the bar will make the time on the boat even more pleasant.
Those who want to rest peacefully on the deck can sit at the bow of the boat at a special spot that offers a magnificent view of the sights of Kemer. You can also lie on the upper deck and sunbathe.
We are happy to invite you to these Pirate Boat From Belek that will attract you with their conditions. You can call us and book to join this tour and learn more. If you are looking for an environment where you can collect unforgettable memories, cool off in the deep blue waters and share the best moments with your family. You can cancel the tour 24 hours in advance and get full refund.
For more information about Pirate Boat From Belek, date – pick up time of the experience and  other daily tours from Belek please contact us.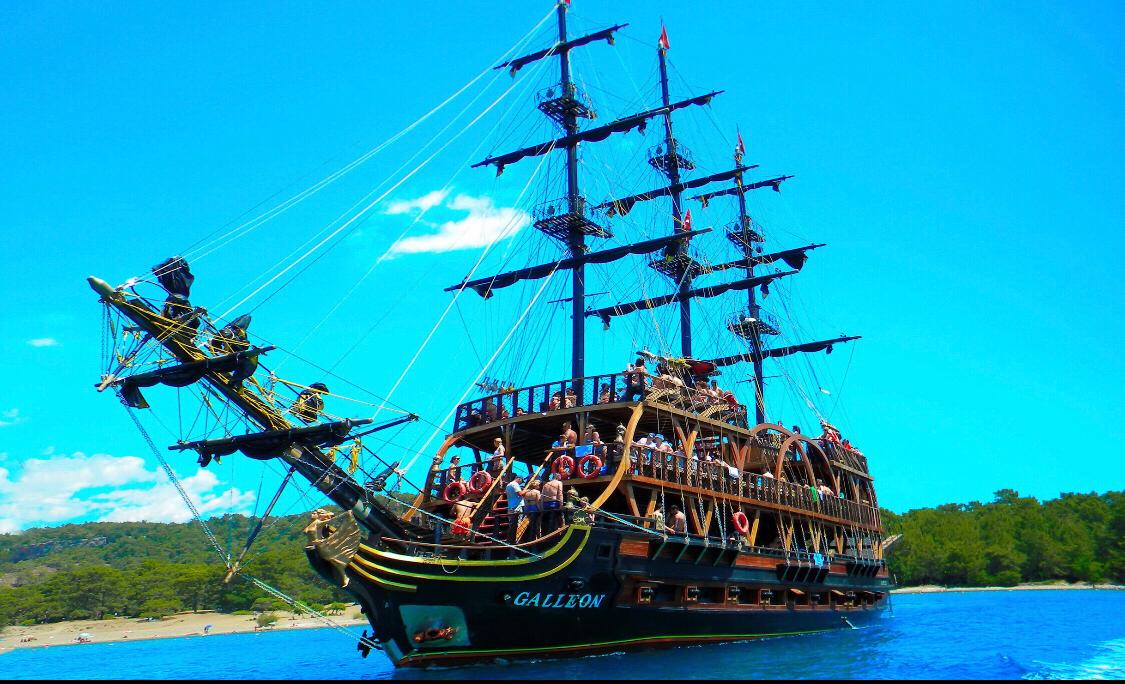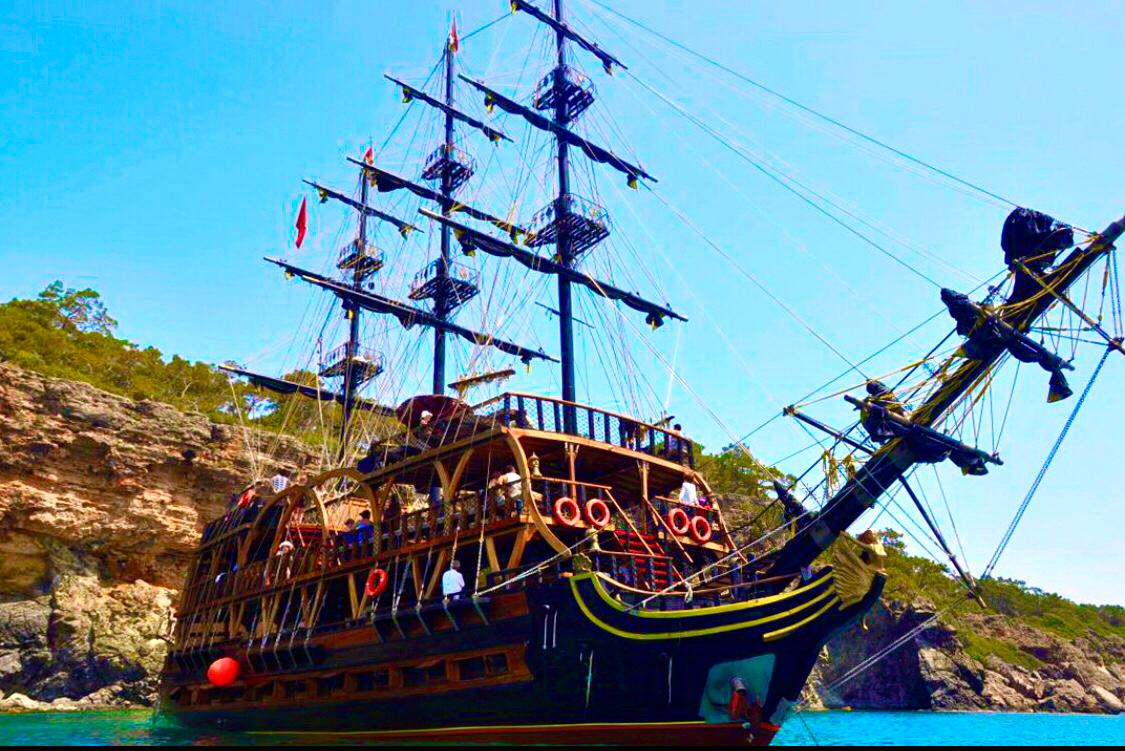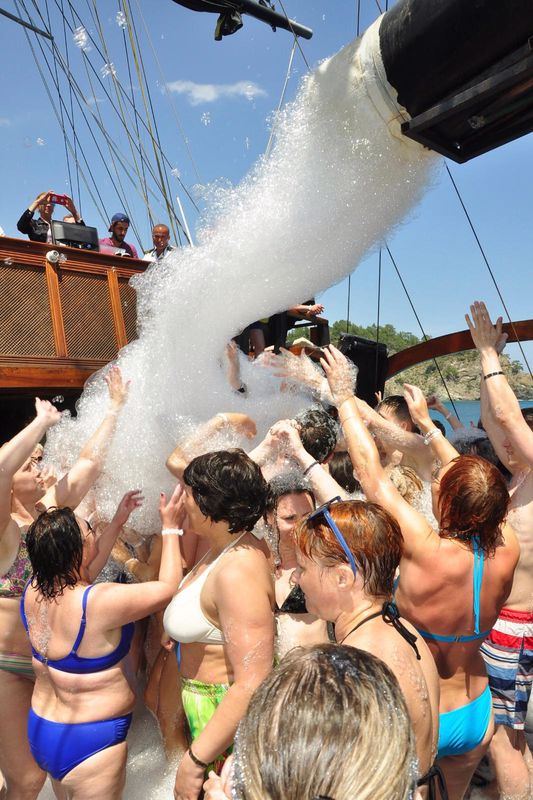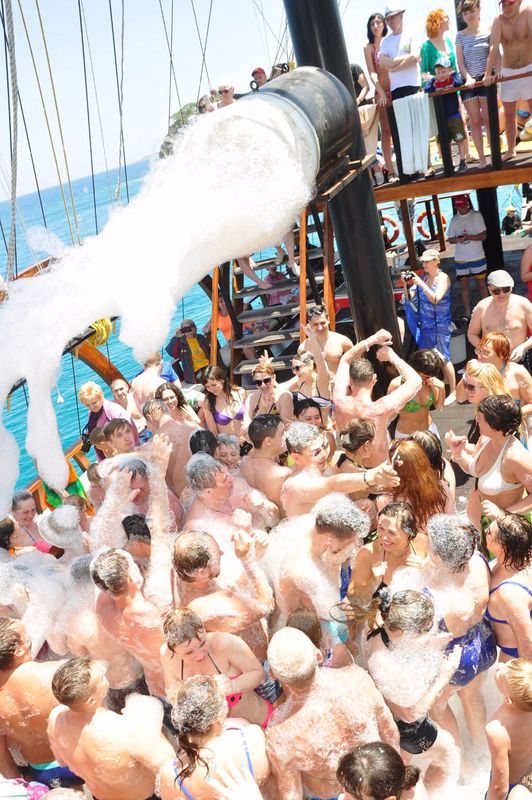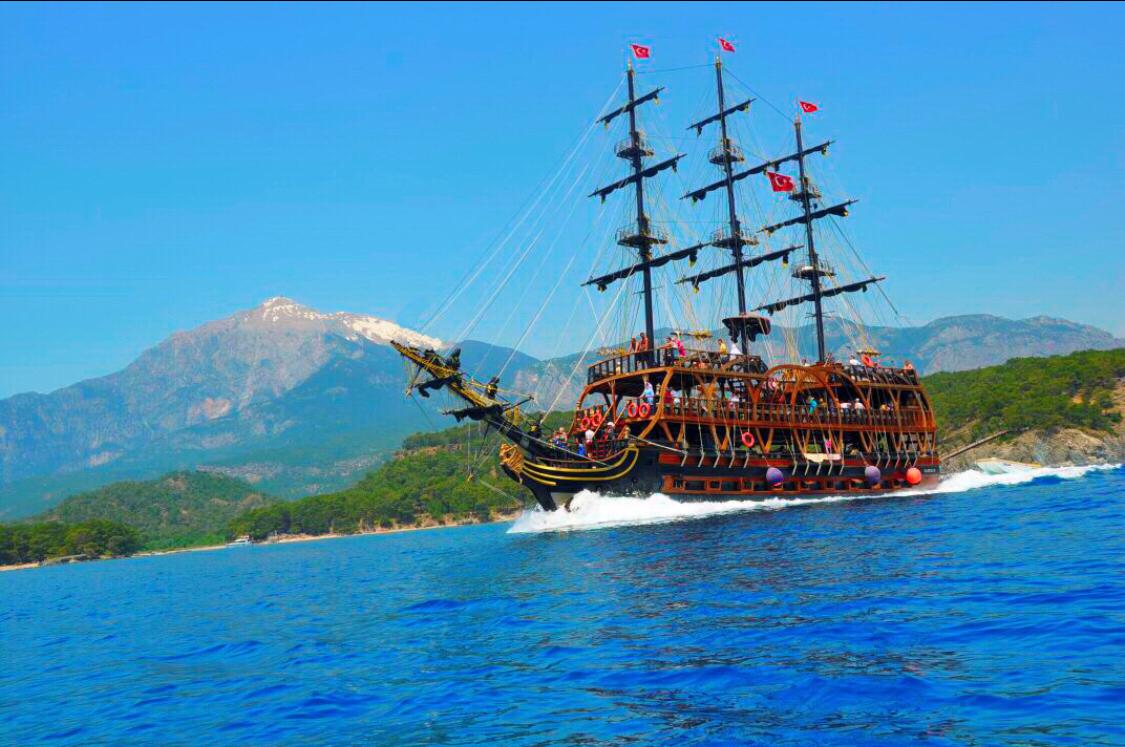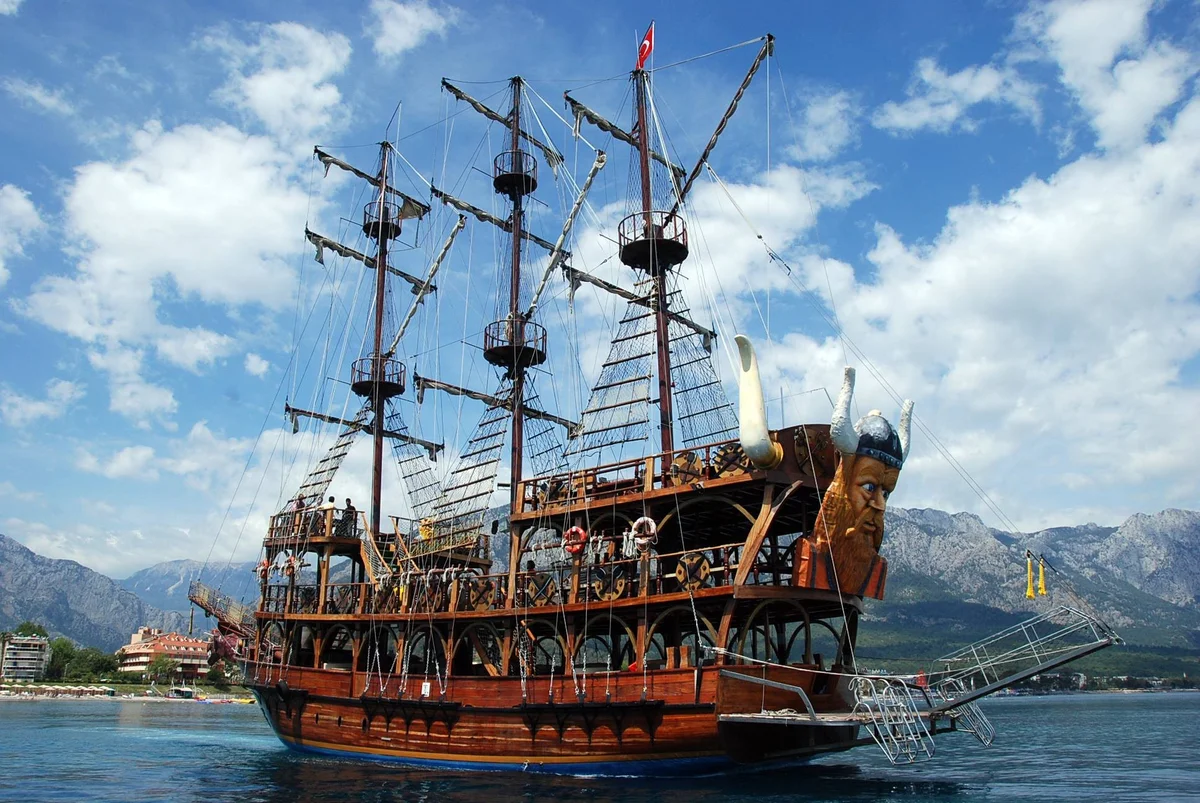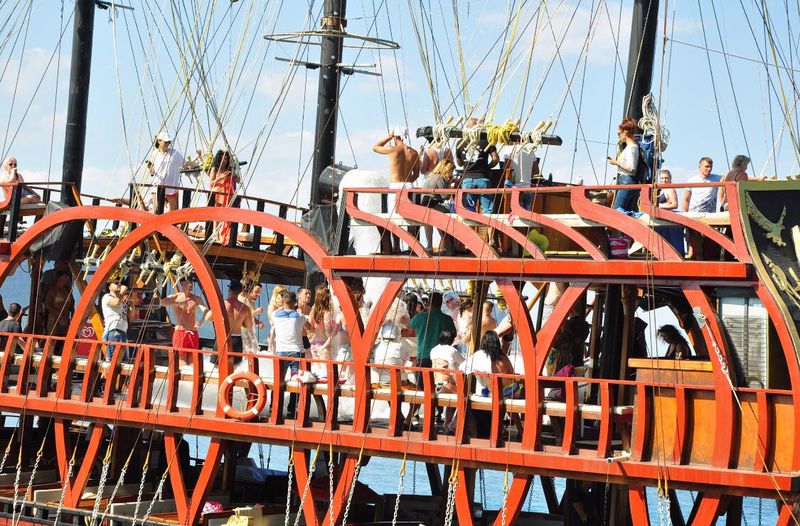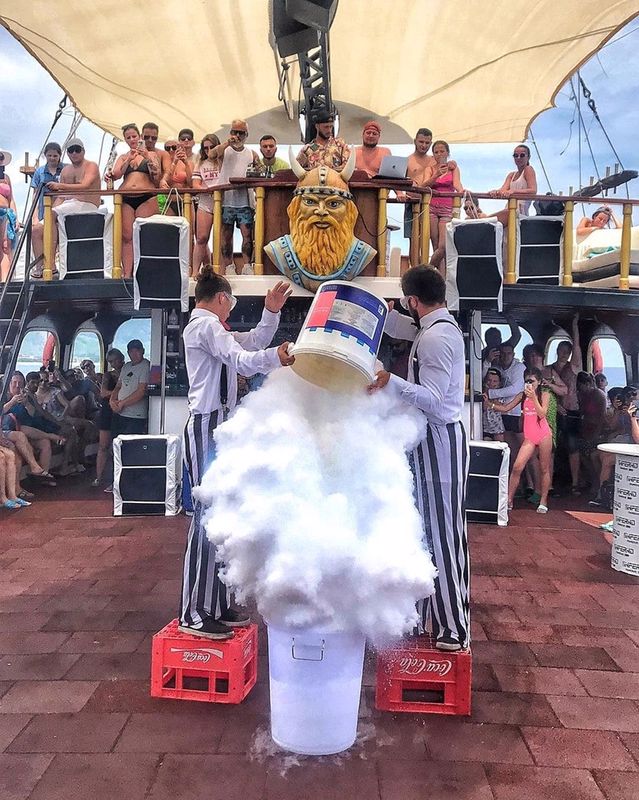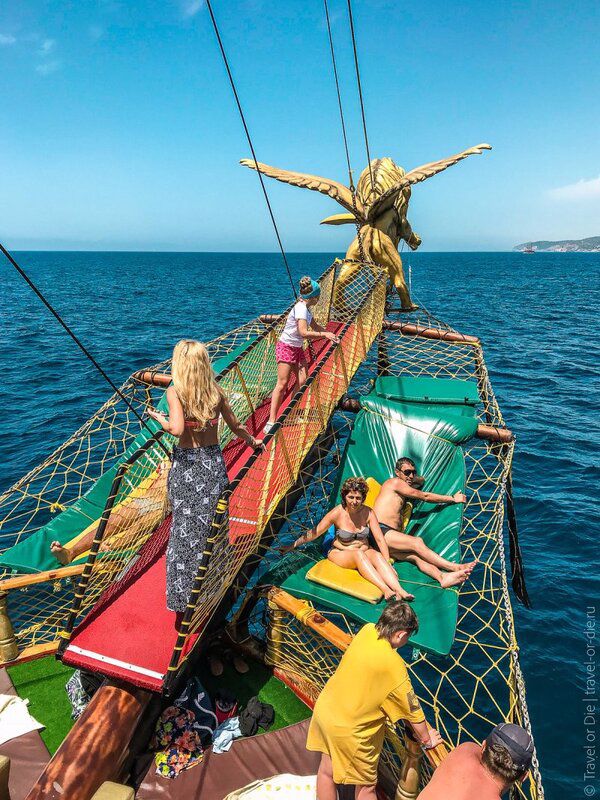 Included

Hotel transfer
Lunch
Insurance
Guide services
Pirate Boat Trip

Not Included

Drinks
Phaselis ancient city (for those who wish) 8$
What to bring?

Sunglasses
Cream
Hats
Towel
Swimwear
Own snorkel gear

Similar excursion programs:
What places will you see
Olympos
Porto – Seneviz
Phaselis
FAQ
Pirate Boat From Belek is for one person 30€.
Pick-up and drop off at your hotel
5-hour boat tour
Lunch on the boat