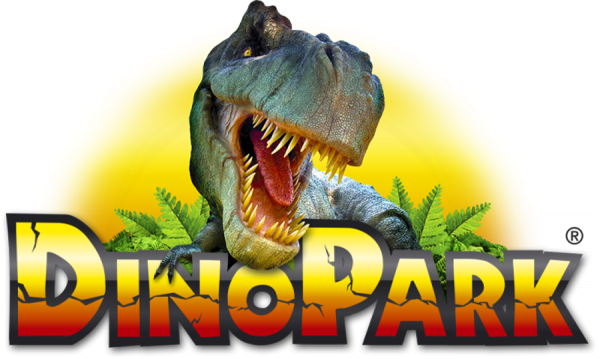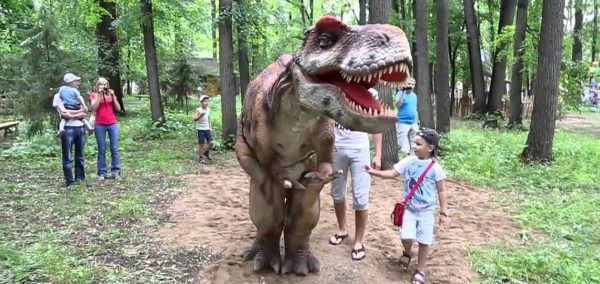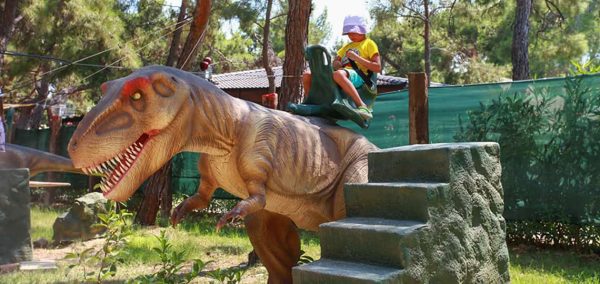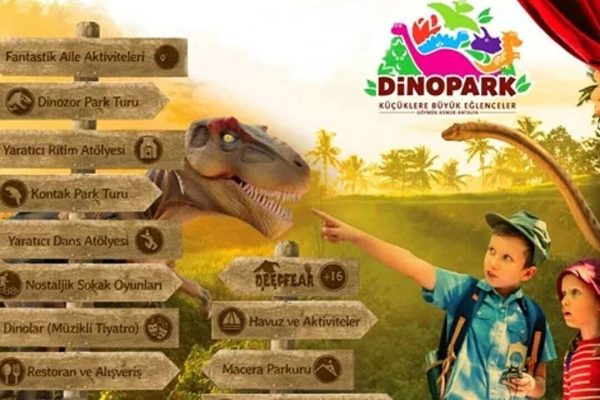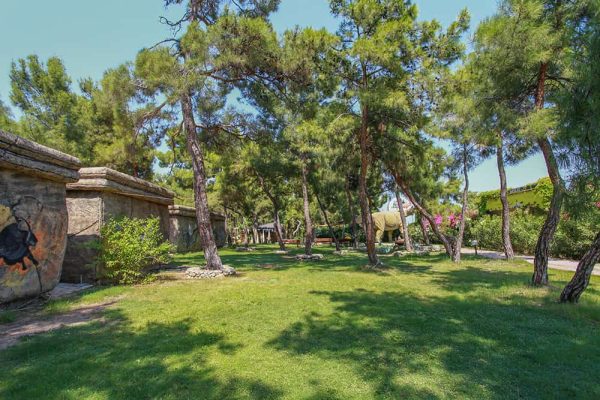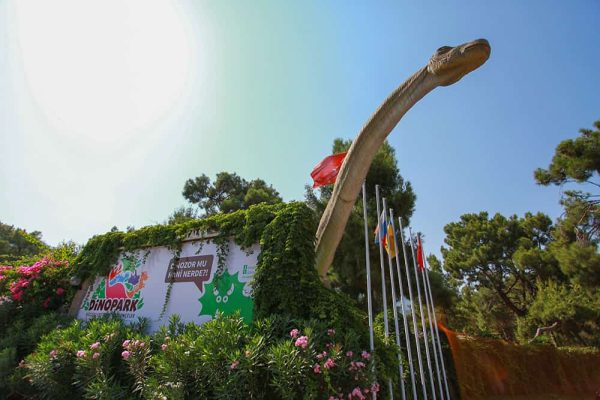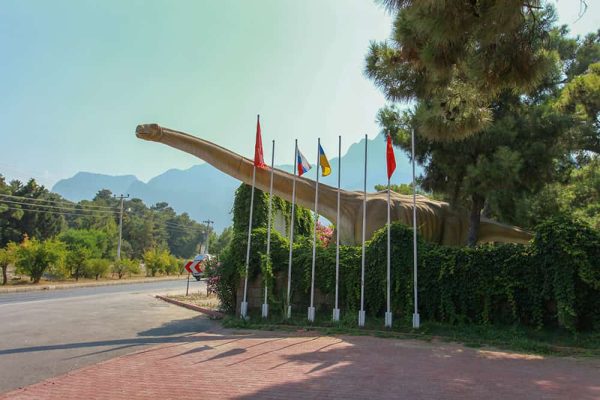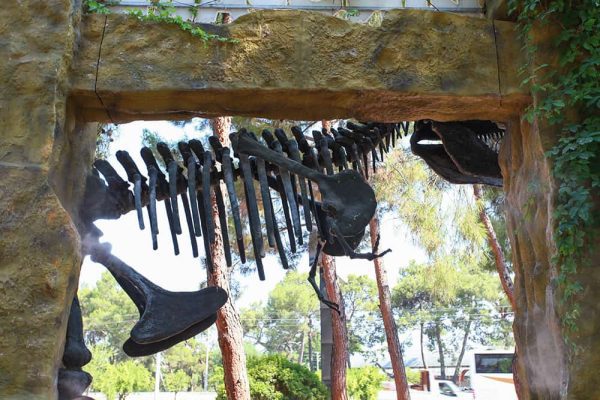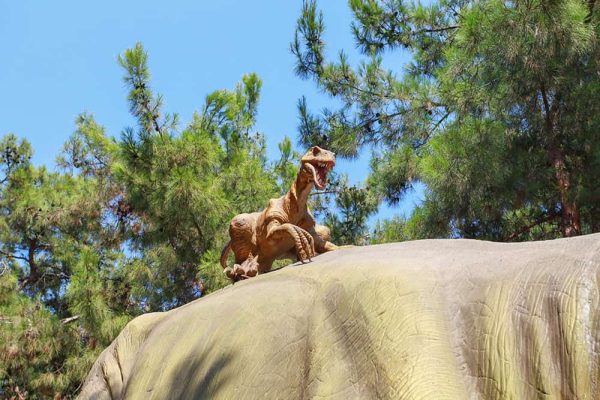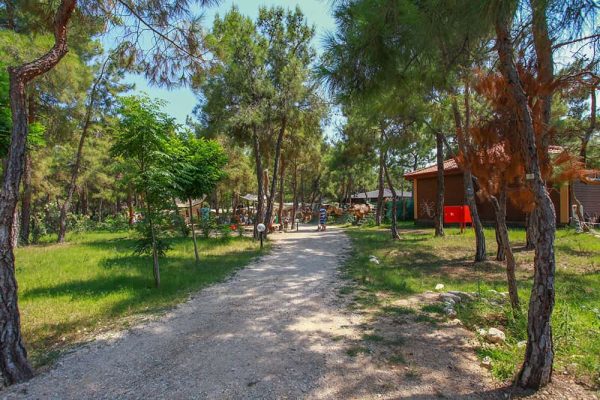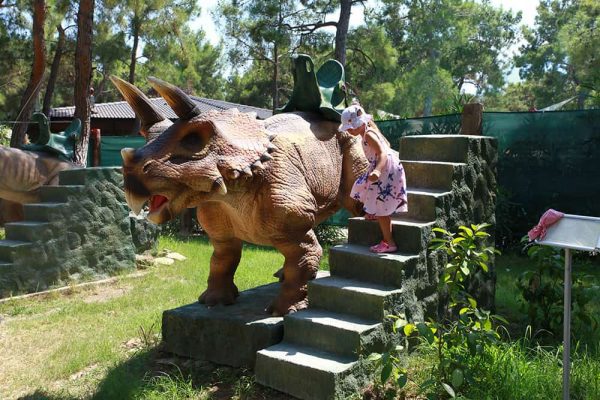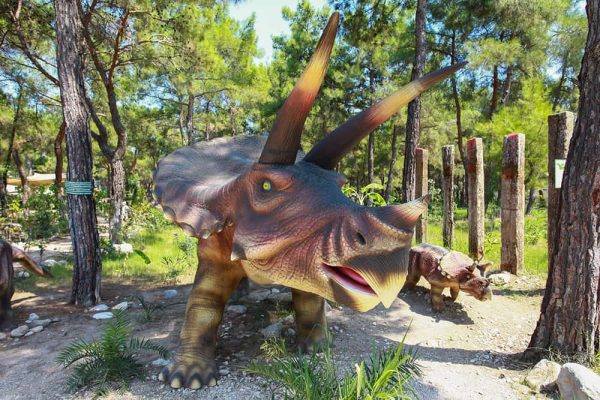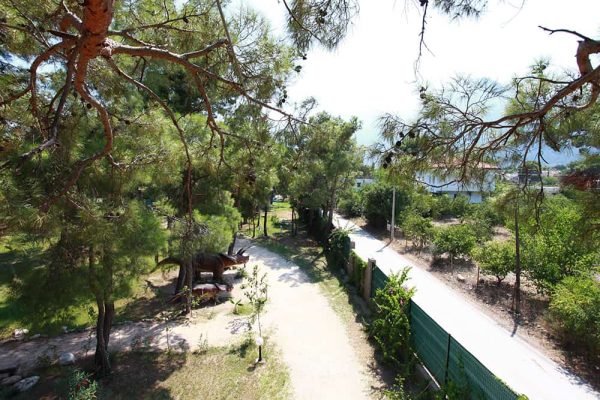 Included

Dino Park
Trampoline
Adult Tunnel of Fear
Pool activity
Amusement Park
Dino Ride
Fossil Dig

Not Included

Personal expenses (photos, souvenirs, etc.)
7D Cinema
Mini Club
Pony Riding
Dino Park Tour Attracts Both Children and Adults
Let us give you brief information about this fun-filled place: Kemer Din opark is located near a village called Goynuk. Park, covers the area more than 30,000 square meters, and this is making it Turkey's largest amusement park in its genre.

Also Dinopark environment that is probably what makes one of the finest examples of thematic park in Turkey found: Park, located gigantic dinosaurs during your walk into the forest to be cool in summer and away from the heat!
Sections of Dinopark
Dino park theme park in Kemer is divided into two regions. The main area is interactive: you can wander through the endless labyrinth and encounter representatives of life millions of years ago. More than 30 dinosaurs that really lived and their huge bodies will impress!
Some dinosaurs will be happy to meet you and react to you thanks to their sensors, others will seem threatening! But don't worry: they only represent the brutality in their souls!
When you feel ready, take a pleasant trip and meet the creatures of our planet that lived hundreds of thousands of centuries ago. And if you are particularly interested in these periods, you can participate in archaeological excavations!
What is in Dino Park?
Dino park sightseeing track
Planetarium
7 D cinema
Fossil Pool
Climbing Wall
Dino-Vivor
Colliding boots
Pool games
Children's Workshop
Mini Zoo
Trampoline
Pony
Other Great Features of Dino Park Tour
In addition to the main dinosaur area in Kemer, Din opark also has a second recreation area where you can find special activities. For example, you can go to the 7D cinema where you can enjoy a spooky movie that will take you back to the Mesozoic age.
If you are really brave, you can also enter a horror room. In this room prepared for you, you will encounter some obstacles and try to get out by solving puzzles. Of course, you will always feel the goosebumps!
We call out to fans of outdoor activities: We highly recommend taking part in rock climbing! If you are already excited, the giant rope park in Din opark awaits you… You can try yourself in rock climbing by trying to conquer the top of a climbing wall or by trying to overcome some obstacles: The choice is always yours.
The Weirdest Place To Visit In Kemer
When you travel with us to Dinopark in Kemer, we will dive into the world of entertainment, history and archeology! Everything you see there and all the emotions you will feel will make your Antalya Kemer holiday much more enjoyable!
Join Us!
If you liked our Dino park tour content, you can register online to our program. Or, if you wish, you can take a look at other daily tours and programs from Kemer we organize. You can contact us for information.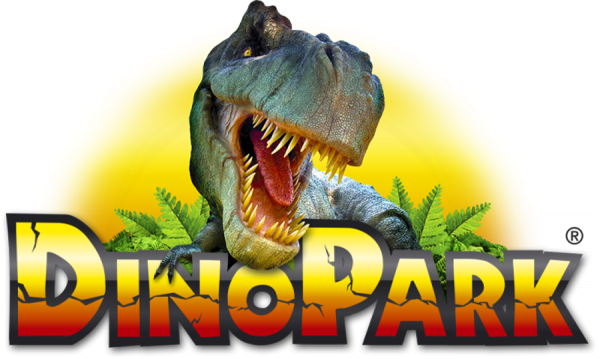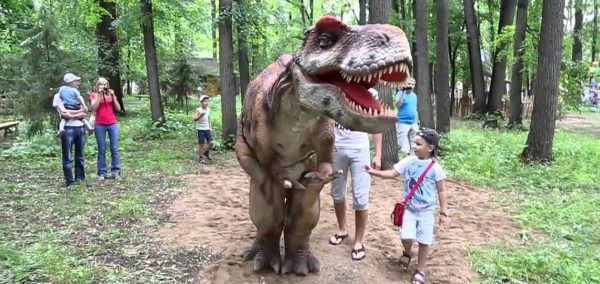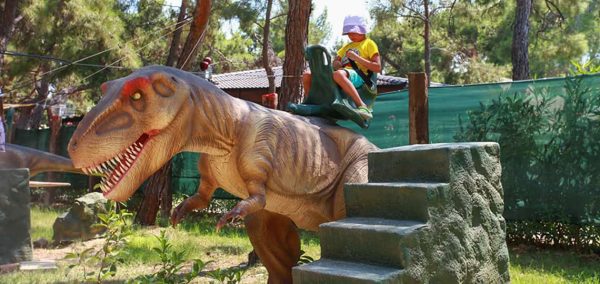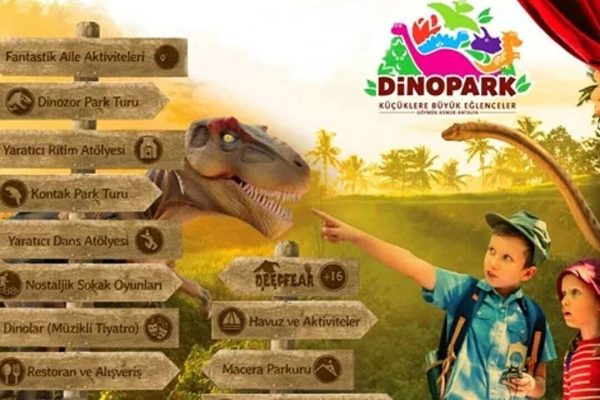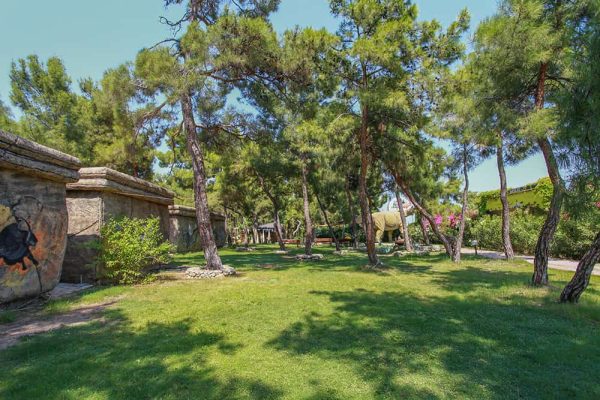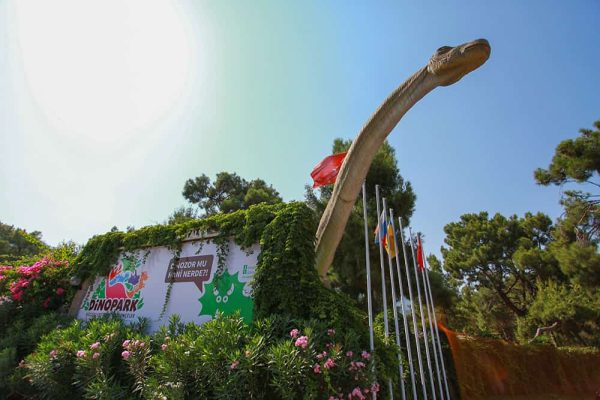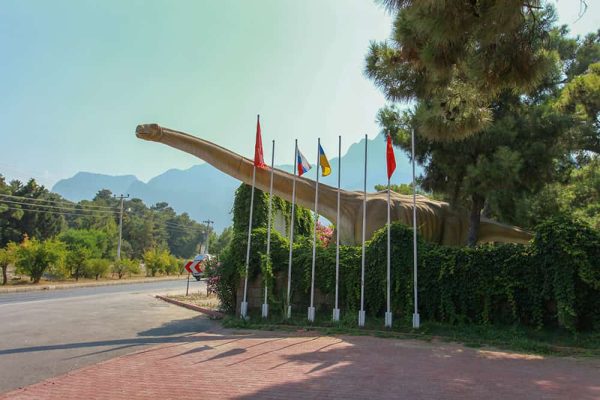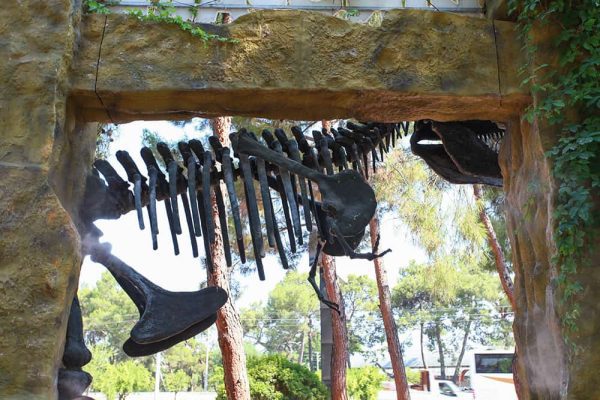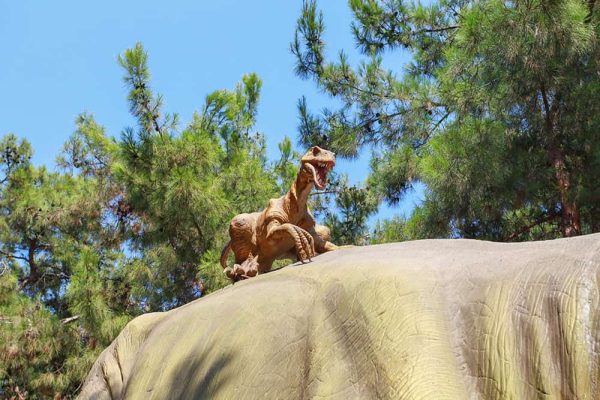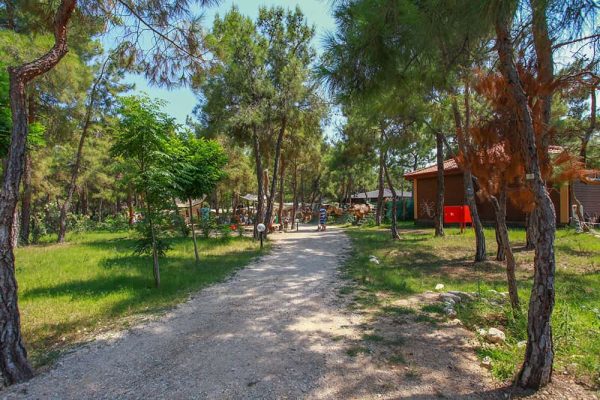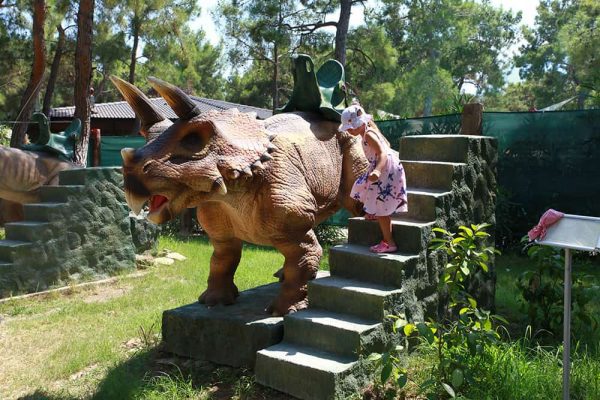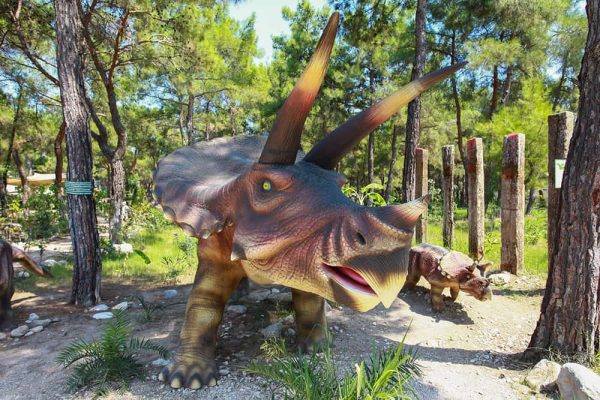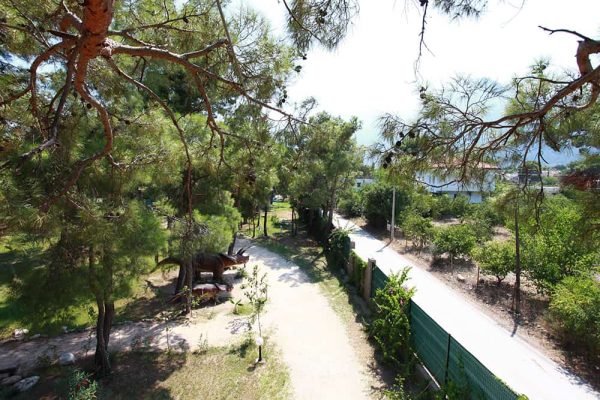 Included

Dino Park
Trampoline
Adult Tunnel of Fear
Pool activity
Amusement Park
Dino Ride
Fossil Dig

Not Included

Personal expenses (photos, souvenirs, etc.)
7D Cinema
Mini Club
Pony Riding
| | |
| --- | --- |
| What to bring? | Please take it with you; sunscreem, sunglasses. |
| Similar excursion programs: | |
FAQ
Dino park can get crowded, so we recommend booking e-tickets in advance to secure your seat.
Dinopark in Kemer for one person 35€.