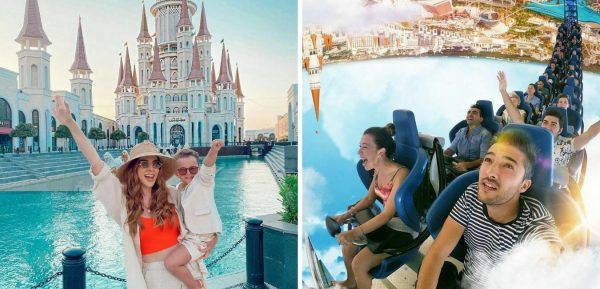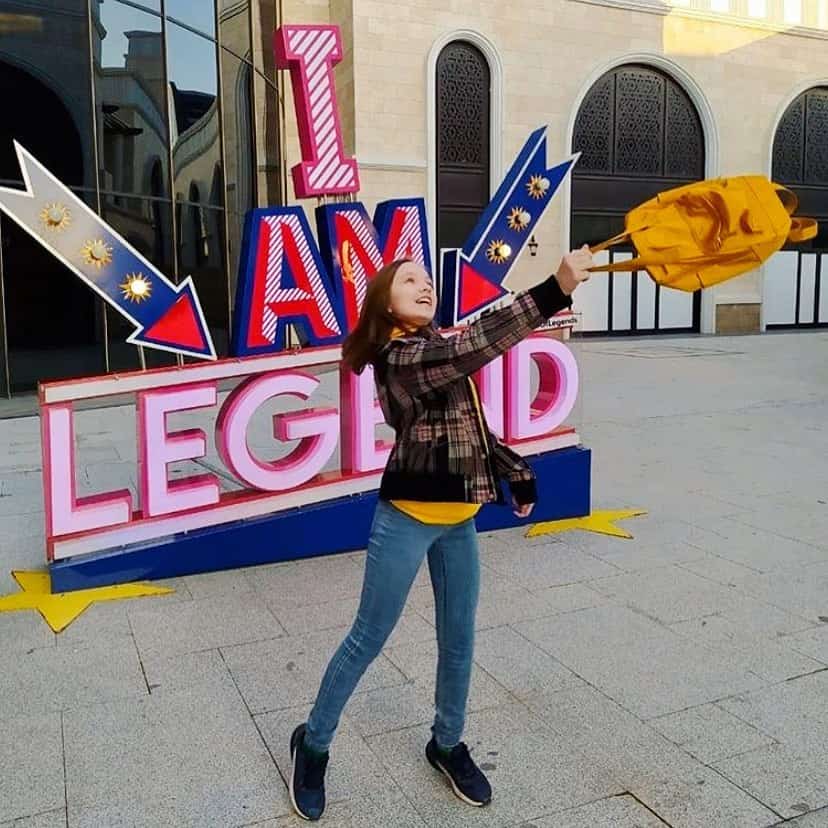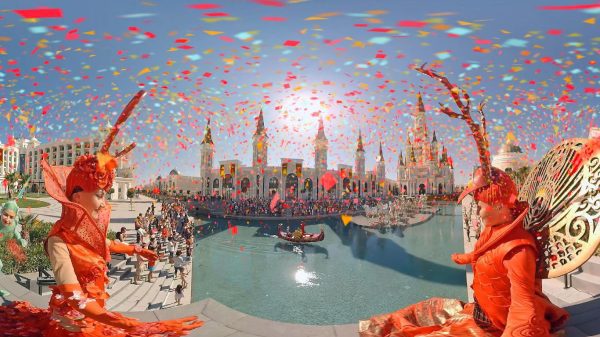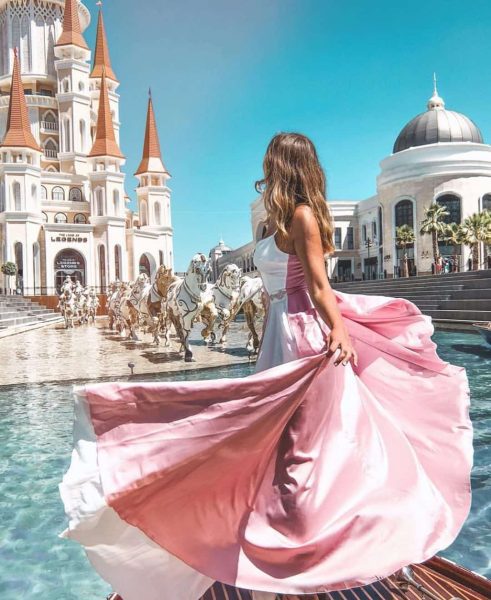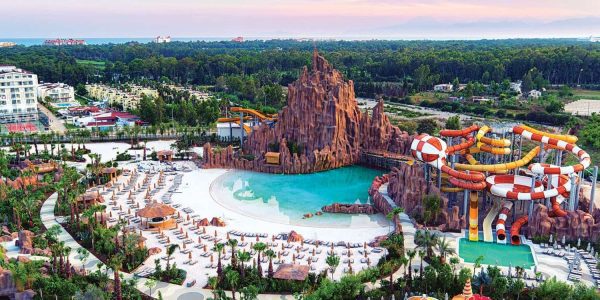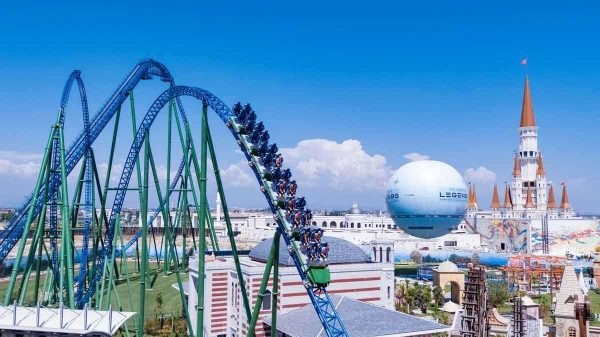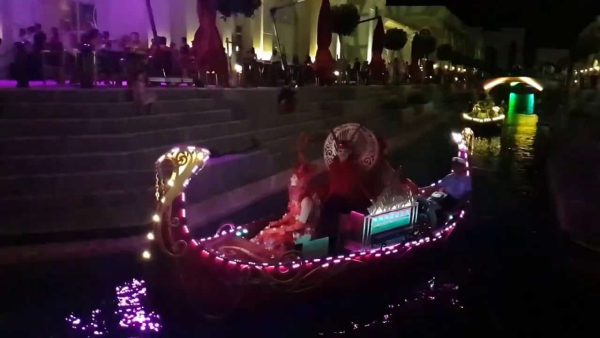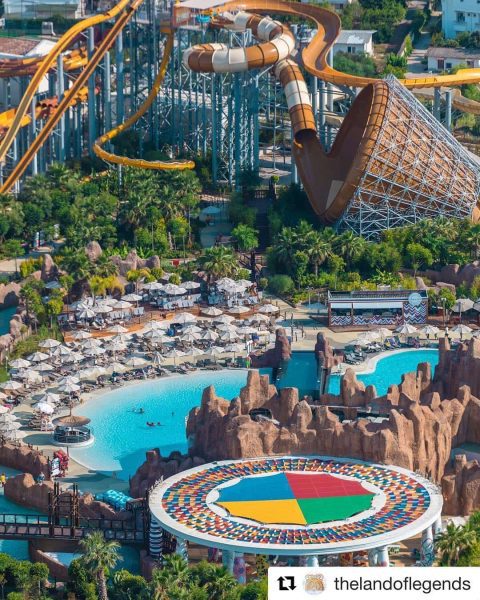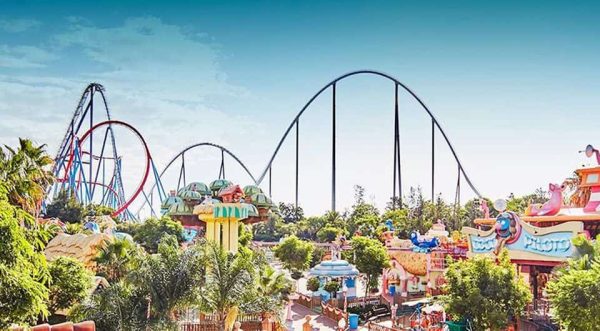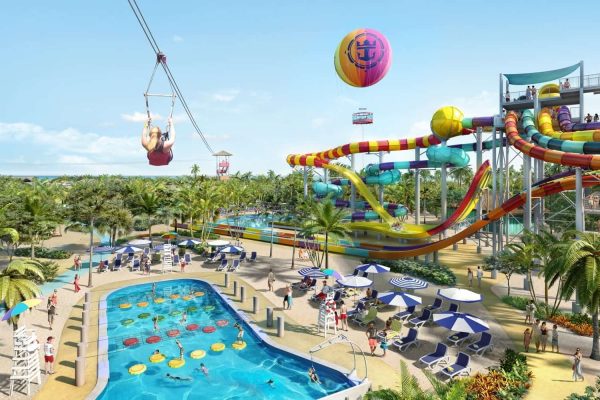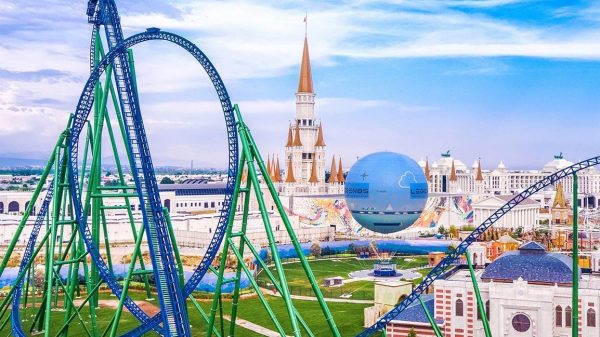 Included

Hotel transfer
Insurance
Guide services
Entrance ticket
All slides and pools
Dolphin show
7D cinema
Surfing
Typhoon Coaster

Not Included

Any personal expenses (photos, souvenirs, etc.)
Any drinks during the tour
Lunch
Other attractions are charged extra
Wonderland The Land Of Legends from Side
Opened in 2016 in Belek, the Land of Legends entertainment complex has already fallen in love with locals and guests of the Mediterranean.

No wonder it got the name "Turkish Disneyland", because it is a whole universe of attractions – a water park and dolphin shows, dizzying roller coasters and 5D cinemas, circus performances and a hot air balloon ride – not the whole list of complex activities. On 63 hectares there are 72 slides, 43 water attractions, 23 land attractions, 9 cinemas, 35 bars and restaurants, a video game zone and an Adventure park, a circus and an ice show, an artificial ocean with waves up to 2 meters and similar to an exotic island. secret lagoon.
Once in this gaming paradise, you run the risk of spending the whole day here and not seeing even a tenth of the park, because all the rides are extremely entertaining, so it's better to set priorities in advance and choose the most interesting areas for you.
Aquapark
The main type of entertainment in the Land of Legends park is directly related to water, because what kind of summer vacation is complete without the sea or lake? And everyone knows that the Mediterranean is the birthplace of pirates, and in the water park young adventurers will certainly feel like sea robbers, because there are real pirate ships with cannons and powder kegs, masts and helms, and medieval castles.
The water park has several pools, and each is unique and interesting in its own way. One of them is an exact imitation of the sea coast with rocks and white sand, the other is a lagoon with turquoise water lost in the rainforest, there is even a whole multi-level obstacle course where a waterfall or wave can fall on you at any moment.
Incredibly lucky for those who have always dreamed of riding a surfboard, the water park has a reservoir – a copy of the ocean with real 2-meter waves, conquering which you feel drive, adrenaline and indescribable delight. Thrill-seekers will appreciate the rafting slides and high-speed slides, water labyrinths and extreme tunnels. For the youngest visitors, a whole city has been built with playgrounds and colorful slides.
Dolphin show
The special pride of the Land of Legends park are its inhabitants – dolphins and fur seals, seals and penguins. These amazing animals are incredibly friendly and sociable, you can easily play with them and take pictures with them.
During the show, they demonstrate real talent and acting skills, deftly handle a hoop and a ball, perform complex acrobatic stunts and intricate jumps, dance incendiary and skillfully catch fish on the fly. In the Land of Legends water park, you can not only stroke marine animals and chat with them, but also swim with dolphins, watch sharks and walruses.
Amusement park
The Land of Legends amusement park has a lot of attractions for all ages. The youngest visitors will be delighted with colorful carousels and themed slides, pirate ships and ancient palaces. Older visitors and thrill-seekers will forget about time as they tackle steep descents and twisting dead loops, dizzying rollercoasters and the Sky Fighter.
There are quieter areas with board games and video games, as well as a traditional obstacle course with bungee and aerial jumps, hanging ladders and ropes. In any case, once you get into this huge open-air play complex, you will not notice how quickly the day flies by, but you will experience vivid emotions and a state of delight for a long time to come.
Safety and comfort
Despite the scale of the Land of Legends park and a huge number of extreme rides, visiting the entertainment center is absolutely safe. Professional lifeguards are constantly at each slide and pool, instructors are closely monitoring each attraction, and on the territory of the entire complex there are constantly multilingual employees whose task is to ensure safety and comfort.
In any situation, you can safely contact any of the park employees, and they will be happy to help you and answer all your questions. Also on the territory of the center there is everything for a carefree pastime – safes and left-luggage offices, special bracelets for payment and shopping avenue, cozy cafes and souvenir shops.
After spending a day in the Land Of Legends from Side, you will receive a charge of positive and vivid emotions, chill and have fun. The only problem is that time flies incredibly fast, and you don't want to leave this gaming paradise.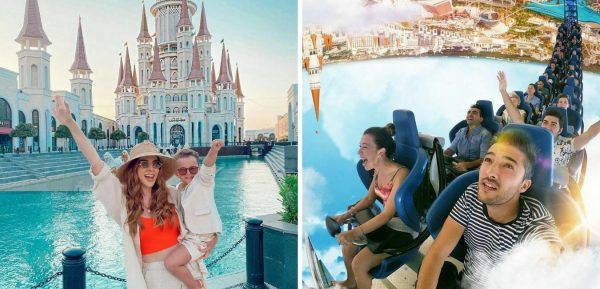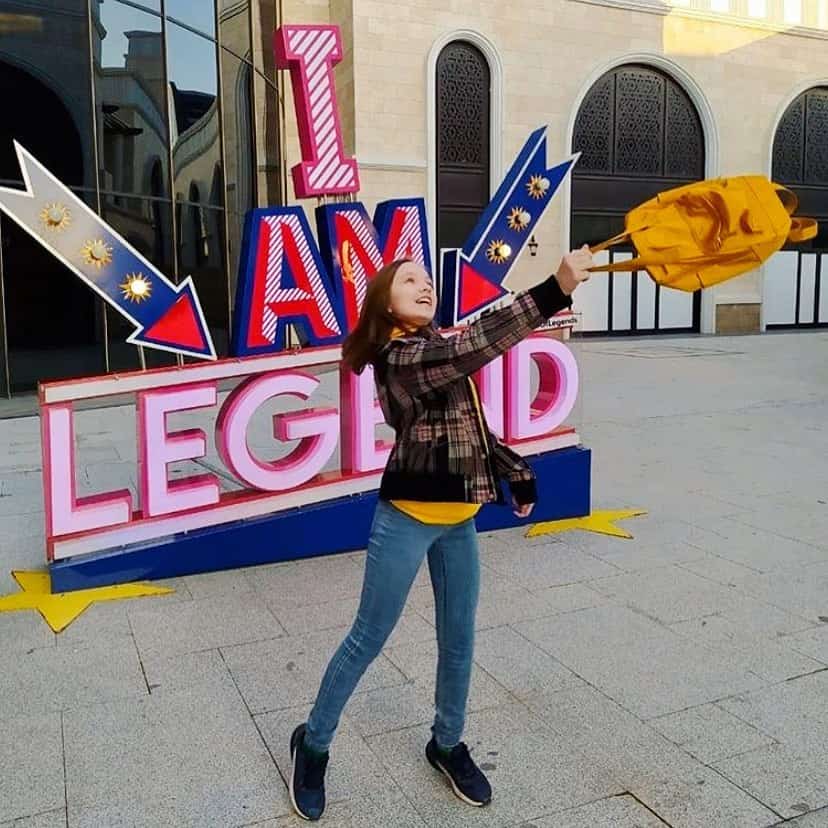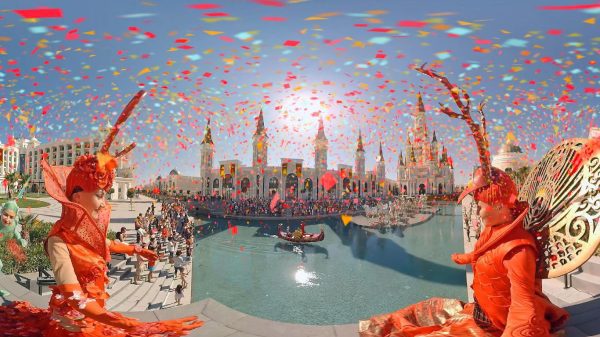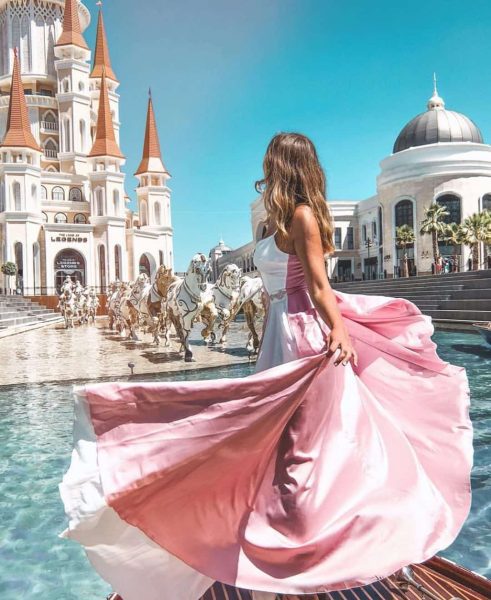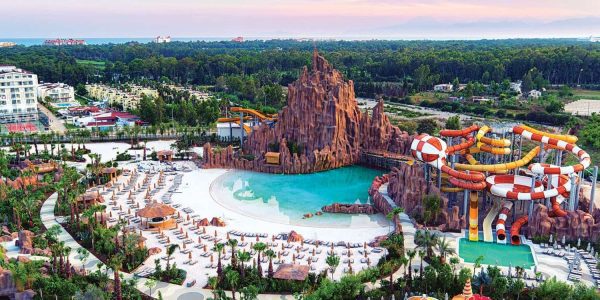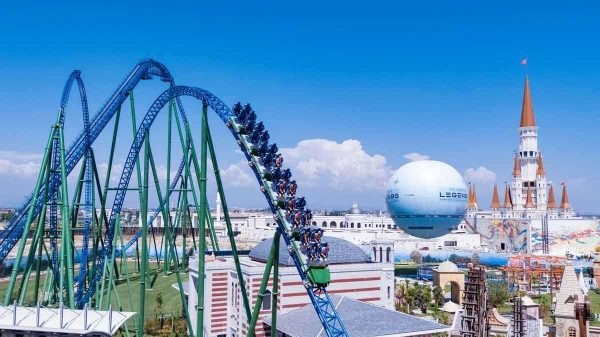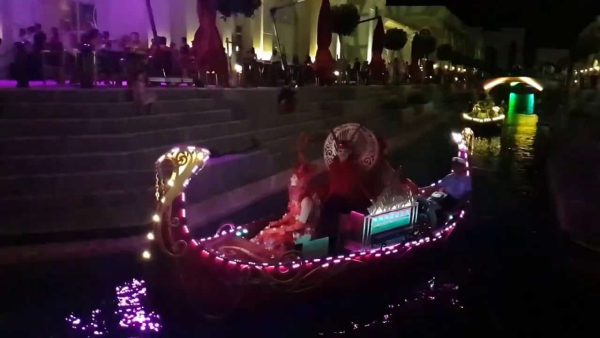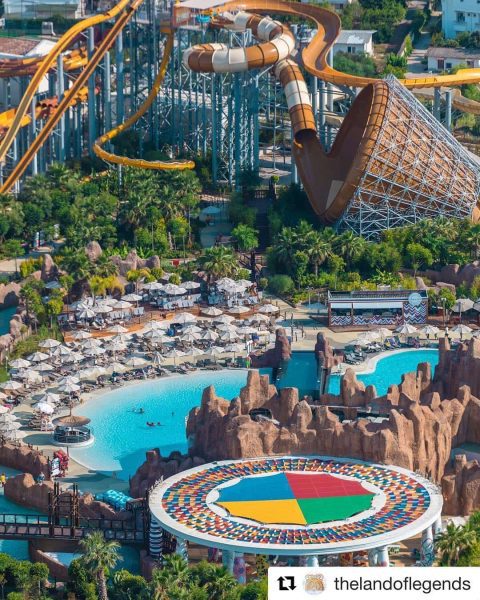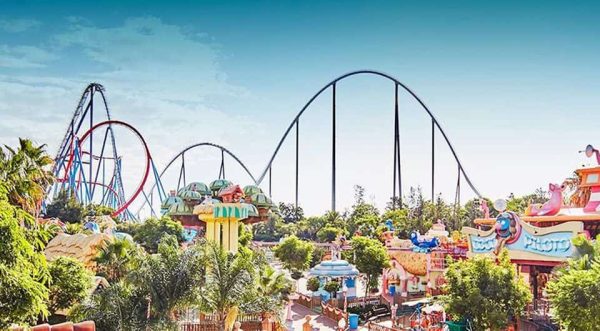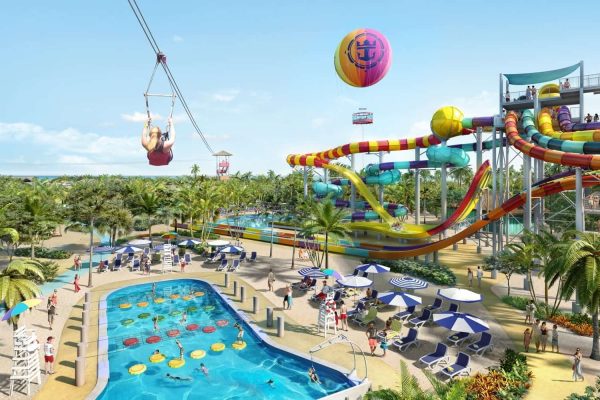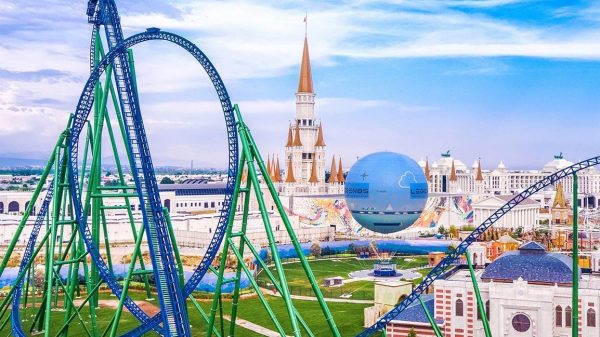 Included

Hotel transfer
Insurance
Guide services
Entrance ticket
All slides and pools
Dolphin show
7D cinema
Surfing
Typhoon Coaster

Not Included

Any personal expenses (photos, souvenirs, etc.)
Any drinks during the tour
Lunch
Other attractions are charged extra
What to bring?

Swimwear
Towel
Sunglasses
Suncream
Hats

Similar excursion programs:
FAQ
Of course you can visit. All you need for this is to book The Land Of Legends tour from Side through our website.
There is no direct transport from Side to Land Of Legends. But if you want, you can join The Land Of Legends tour from Side, which we organize every day.
The Land of Legends Kingdom is an all inclusive hotel. But the Land Of Legends theme park does not operate on an all-inclusive basis. Lunch must be bought on your own in the shopping area.
Land of Legends is open from April to October. The shopping avenue is open all year round.