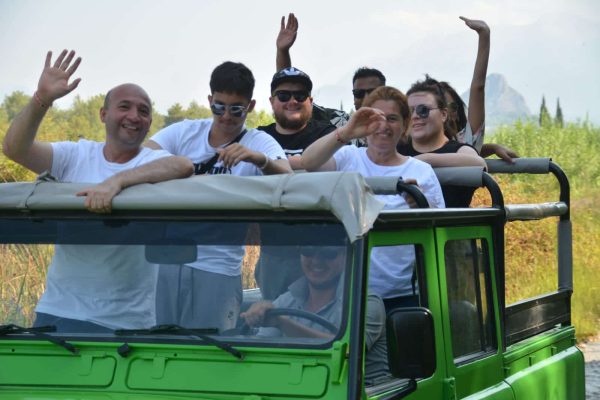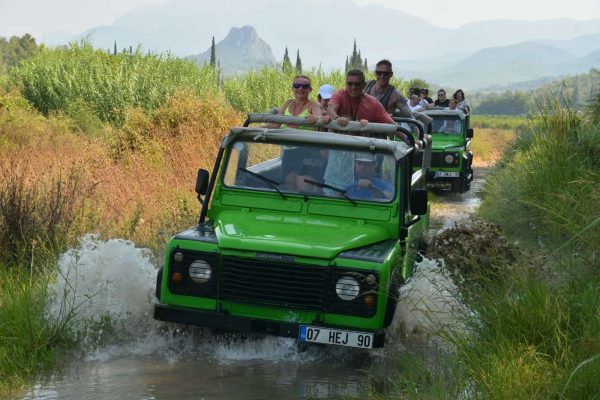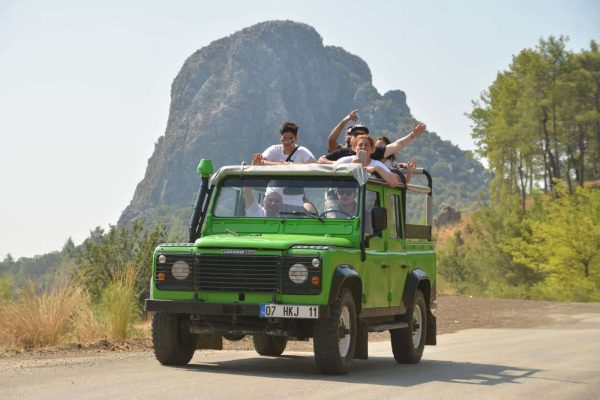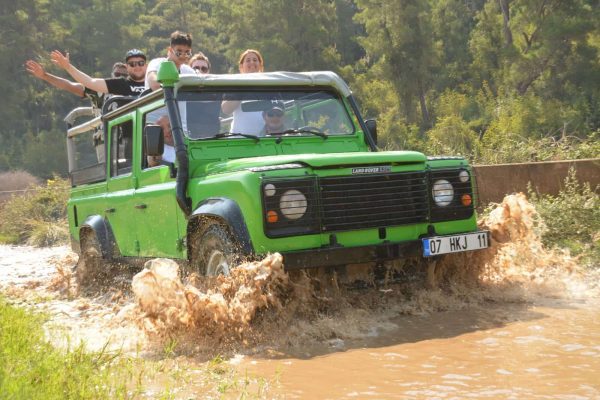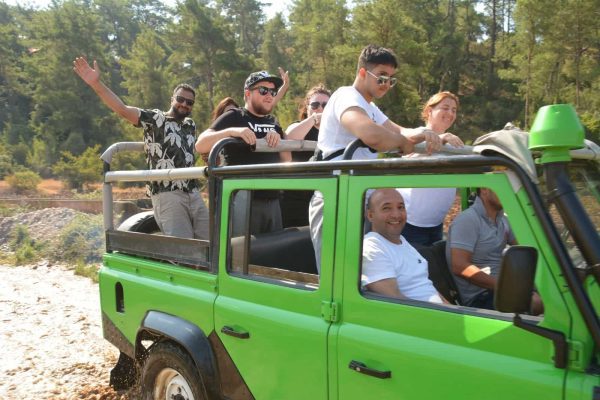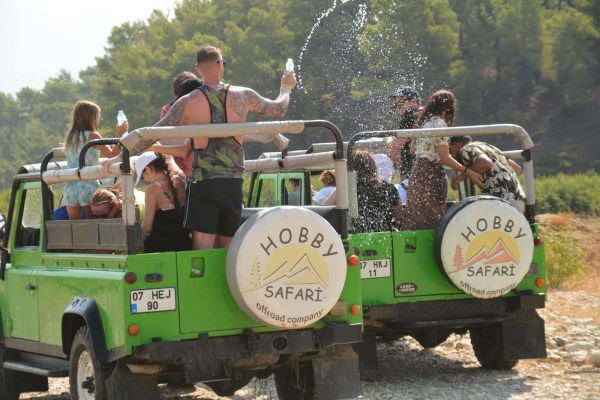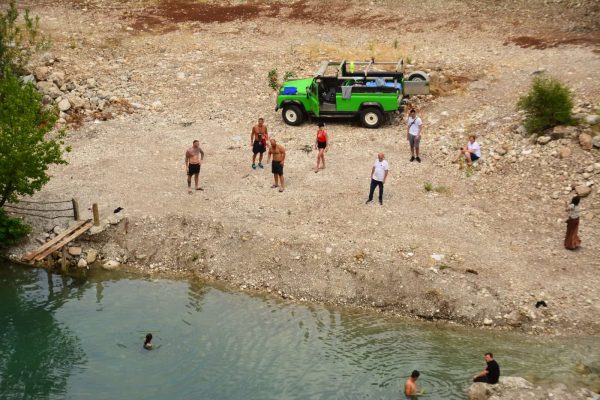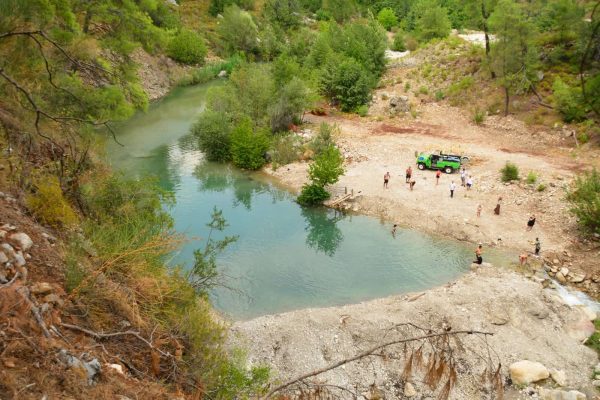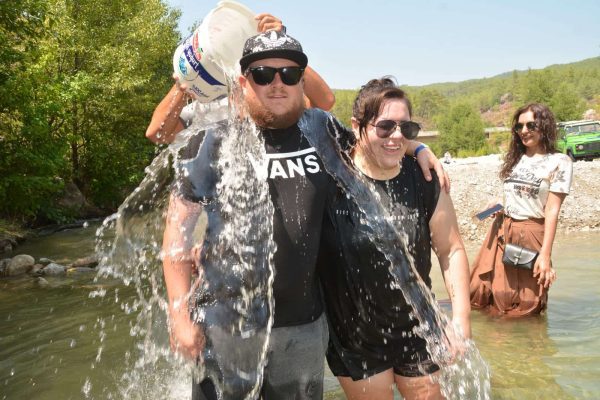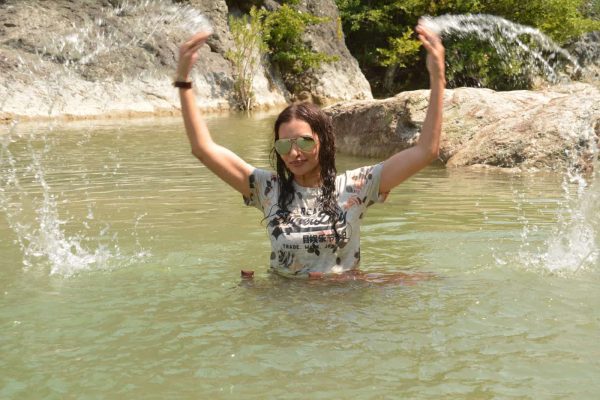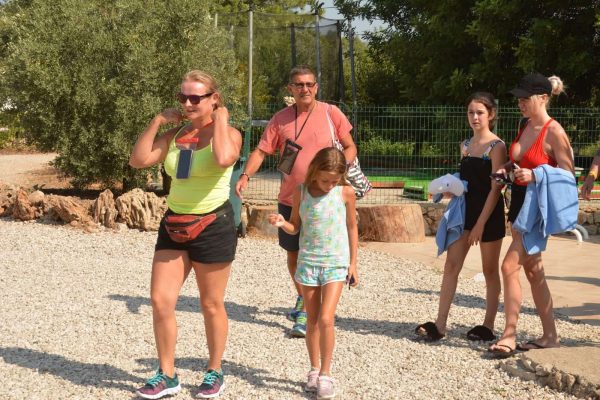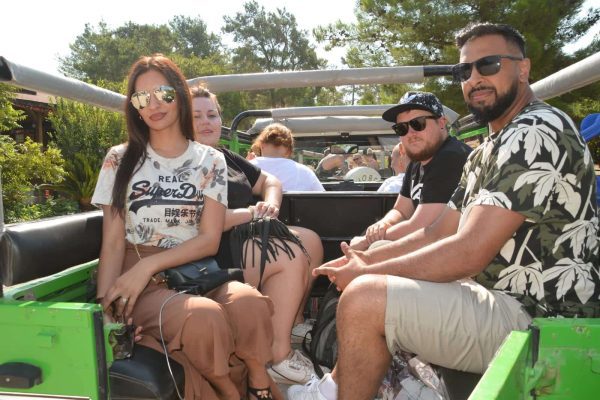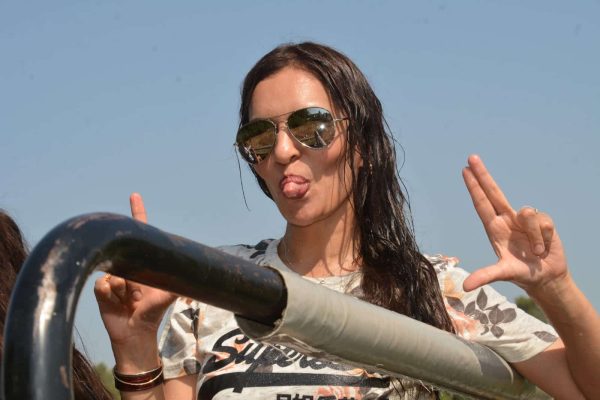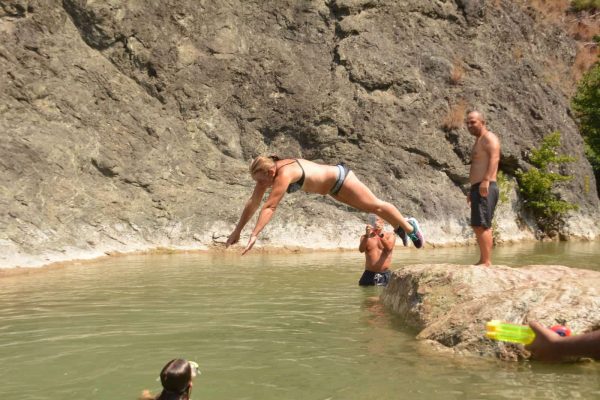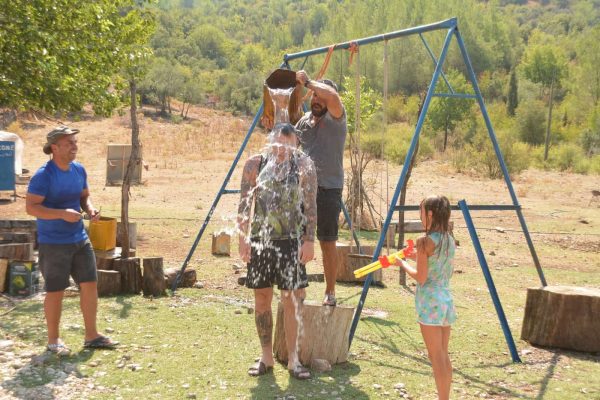 Included

Transfer
Lunch
Driver and guide
Insurance

Not Included

Drinks
Photos and DVDs (optional)
Cave (for those who wish to visit) 2$
We have an amazing day trip "Jeep safari in Kemer" for lovers of adventure, mountain heights, historical sites, dizzying photo locations.

Are you ready for an active day with us?! Then fasten your seat belts, you will not be bored! We will show you the ancient original Turkey, which is unlikely to leave anyone indifferent.
Conquer the Taurus Mountains with an excursion "Jeep safari in Kemer"
There are a lot of interesting things outside the hotel, you can see real Turkish villages, the life of ordinary people, whose houses are located high in the mountains and in difficult terrain. These settlements were founded by their ancestors, who were engaged in agriculture and gardening. Centuries later, the locals honor their traditions, cook according to recipes that are passed down from mouth to mouth and are still engaged in gardening.
The Turkish people are famous for their hospitality and cordiality. Even away from hotels, this is true, you will see for yourself. Locals often treat tourists with fruits from their gardens. You have never tasted such juicy pomegranates, apples, plums, peaches, oranges.
Jeep safari in Kemer begins with the collection of guests from hotels, then transfer to Jeeps with an open body. Therefore, we recommend taking hats, long-sleeved cotton clothes, comfortable shoes, sunglasses, swimwear, protective cream, and a supply of drinking water.
Program of Jeep Safari  in Kemer
First of all, the Jeep convoy goes into the pine forest and climbs the Taurus Mountains along winding narrow roads. Each new turn is followed by another sharp turn and so on to the very observation deck, which is more than 2000 meters above sea level.
The views are breathtaking! It is hardly possible to describe in words – you just need to see it for yourself! Hold your breath, admire and be sure to capture the photo. Our driver-guides will secretly tell you the coolest photo locations.
Gedelme, Gunashli
This is followed by a stop for a small snack, cash payment on the spot $ 1. Refreshed, we go further towards the new and unknown. On the route, we have the village of Gunashli, there is the Gedelme castle-fortress, preserved from the time of Byzantium, the construction dates back to the 9th century BC. Nearby there is a cave with a depth of about 70 meters, the entrance is paid, in cash on the spot $ 3, a visit is optional.
Chinar Tree, Kesle Bridge
For connoisseurs of history and nature – a tree that has been growing for over 2500 years! The Chinar tree or oriental plane tree is one of the oldest in the world! The height of Chinar is more than 50 meters, the circumference of the trunk is about 42 meters. The power and gigantic size of the tree will impress even the most hardened travelers.
This is followed by the Kesle Bridge – the route of Alexander the Great and his troops. The Lycian Way and many interesting legends associated with that era.
Goynuk Canyon
After that, we will go to the Goynuk canyon and to the mountain river, where you can swim if you wish. Picturesque places where the kingTot peace and tranquility. They say that if you make a wish here, it will certainly come true!
And so, on this wonderful note, the Jeep safari in Kemer ends. All tourists are taken back to their hotels. The transfer is included in the tour price.
We guarantee:
The entire fleet of vehicles undergoes regular maintenance. Checking the serviceability of vehicles is documented. Each driver-guide has more than 5 years of driving experience in extreme mountain conditions. The staff of the agency regularly undergoes first aid courses. Throughout the tour, life and health insurance is valid.
We take responsibility for the services provided and guarantee their quality! We know exactly how to fill your holiday with vivid impressions that will be remembered for a lifetime!
We guarantee throughout the tour:
Security;
Life and health insurance;
Timely departure from the hotel and arrival;
Feedback, help 24/7;
Great mood!
Great day spent in the best locations of Kemer!
For whom is the Jeep safari in Kemer suitable?
We can immediately assure you that there will be no insane speeds and races. The Jeep column moves at a moderate speed, under the control of experienced drivers. Therefore, you can safely take children from 4 years old, the elderly, in other words, a universal excursion.
Enough impressions for everyone!
Departure from the hotel at 09.00 am, return at 14.00. The tour program is quite rich. Everyone will have time to enjoy the beauty, diversity of the area, but also not get tired of moving and the heat!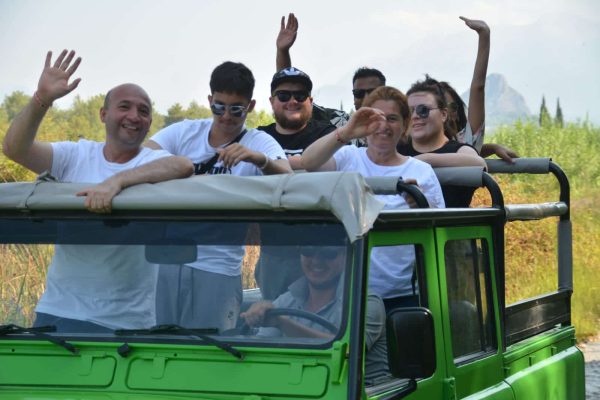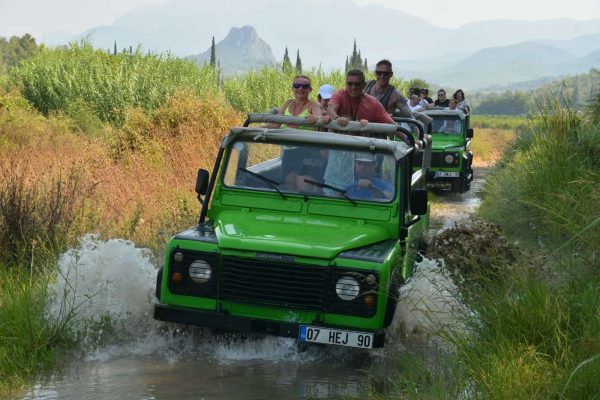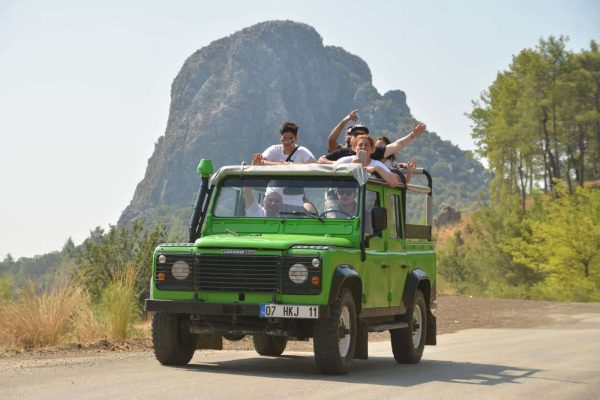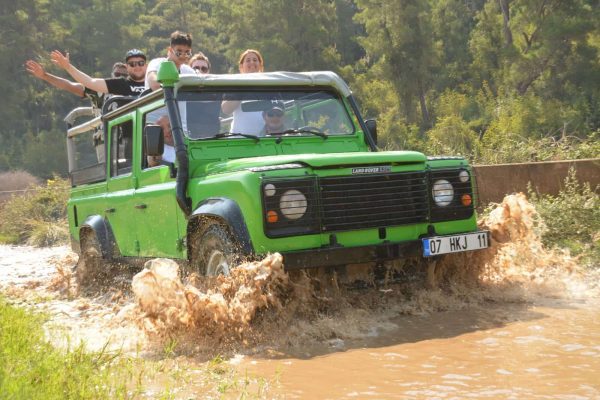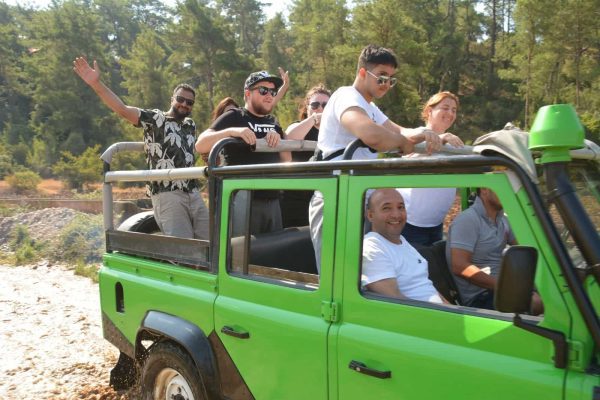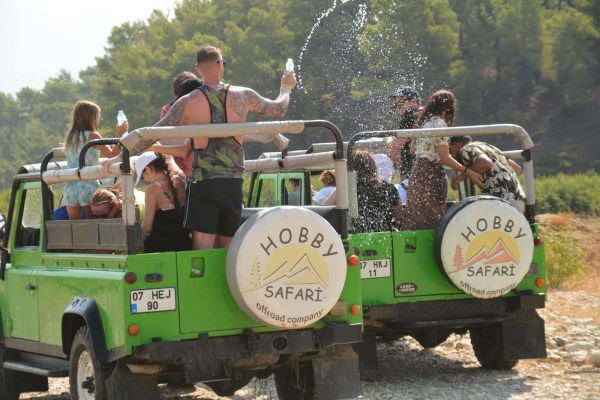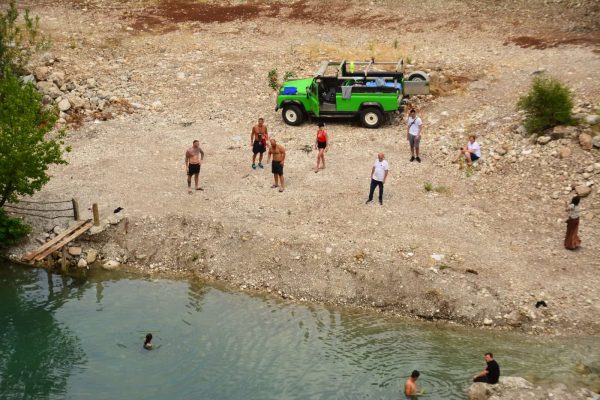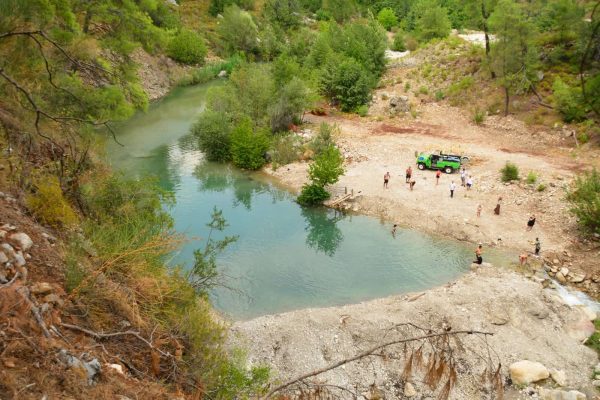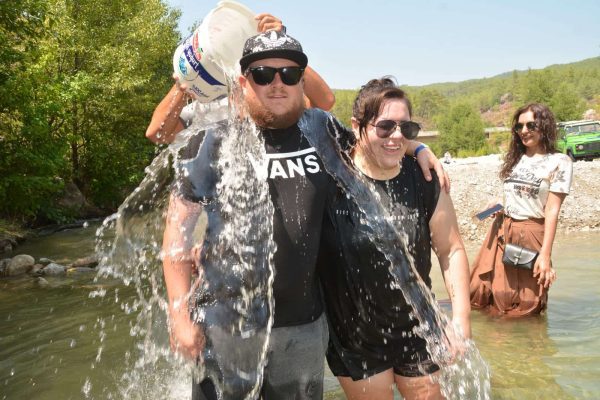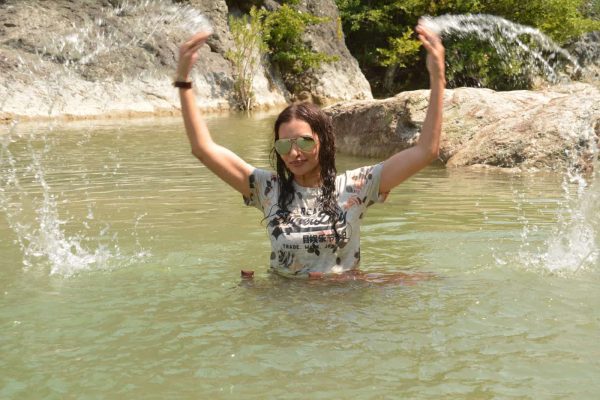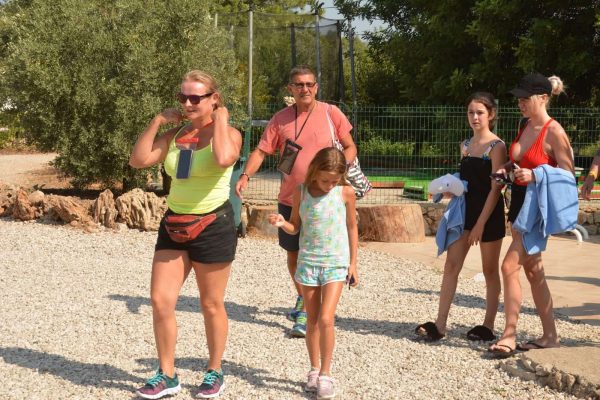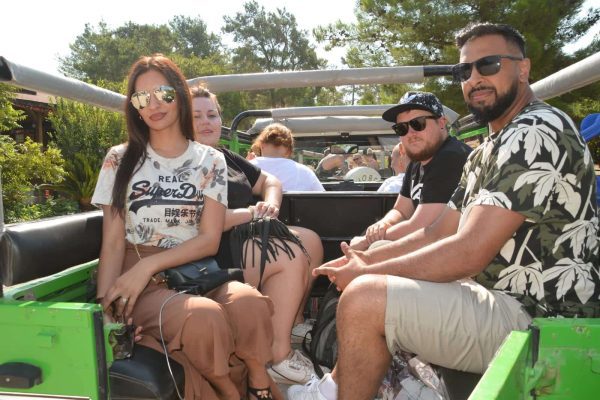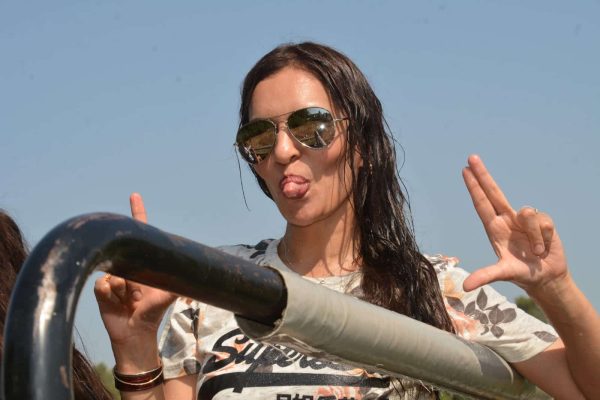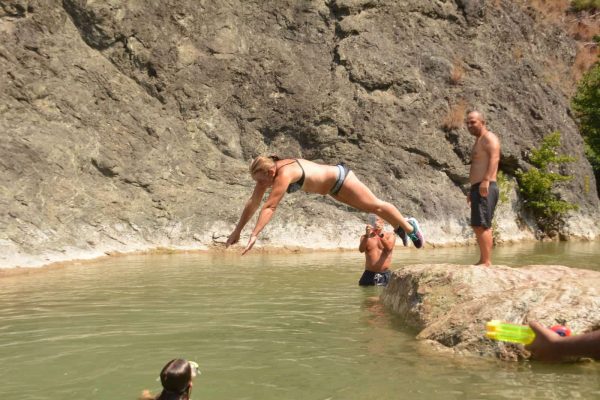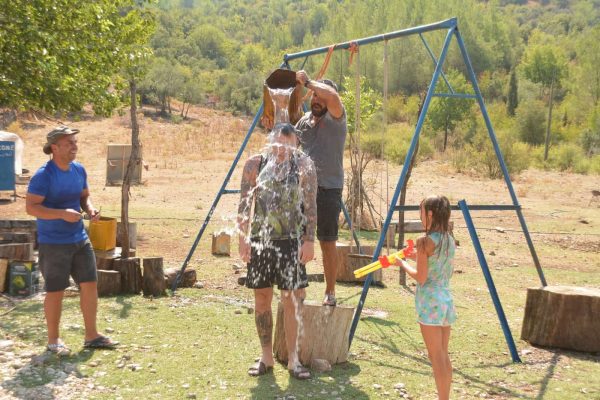 Included

Transfer
Lunch
Driver and guide
Insurance

Not Included

Drinks
Photos and DVDs (optional)
Cave (for those who wish to visit) 2$
| | |
| --- | --- |
| What to bring? | Bring a hat, sunglasses, plastic shoes or slippers (only in the summer season, from June to October), a towel, swimwear (if not in summer, bring thick clothes) . |
| Similar excursion programs: | |
FAQ
Jeep safari in Kemer per person 25€.
Transfer
Dinner
Driver and guide
Insurance