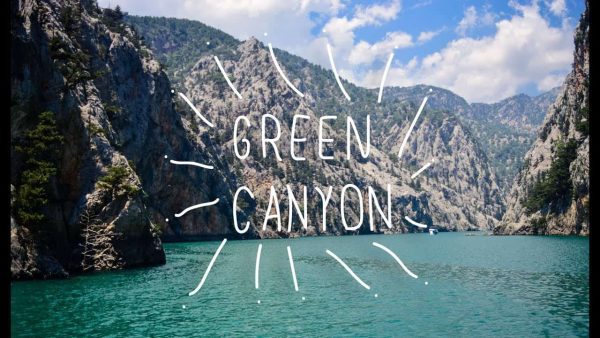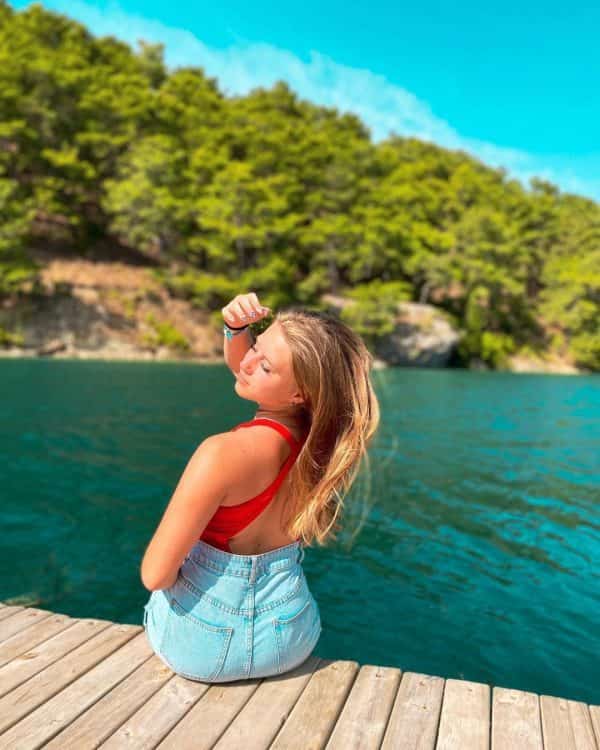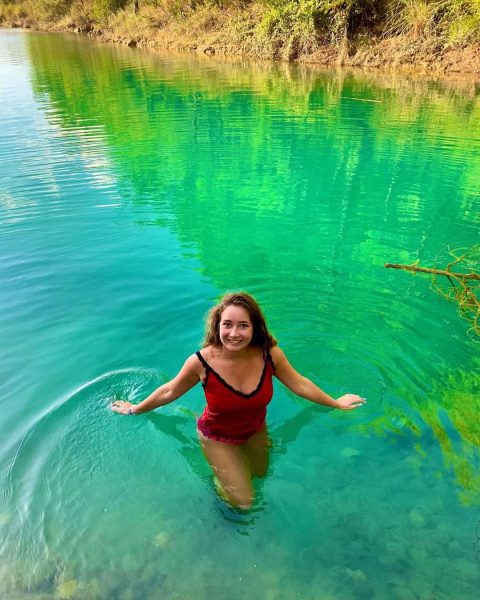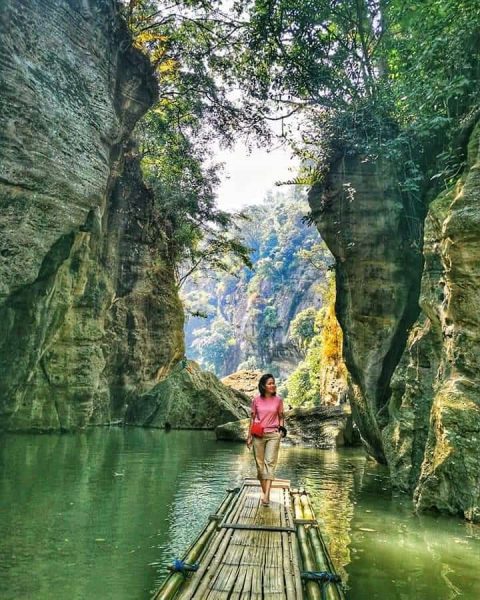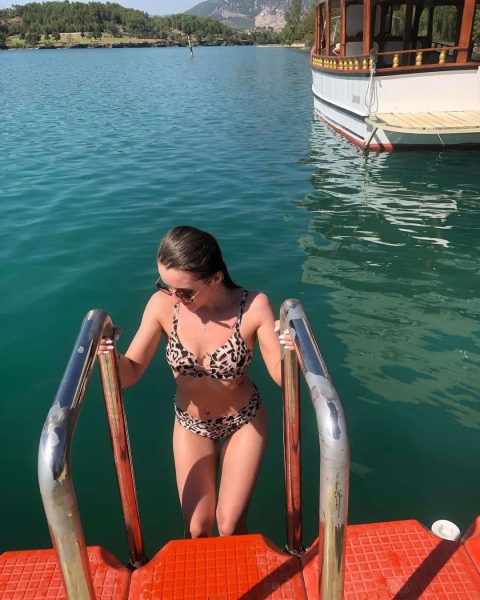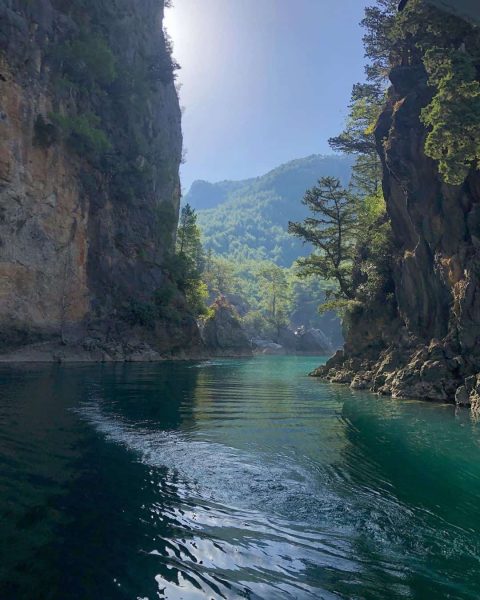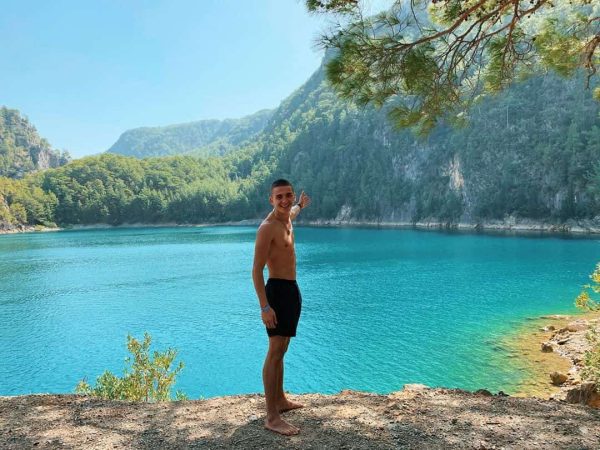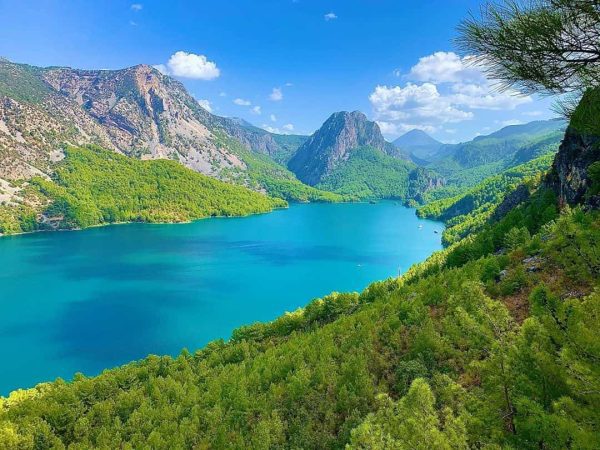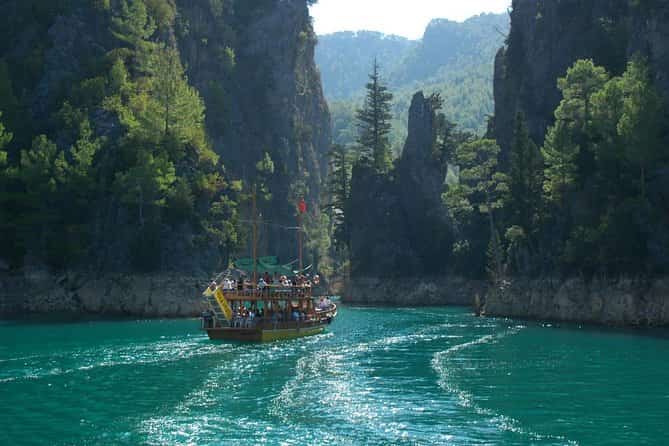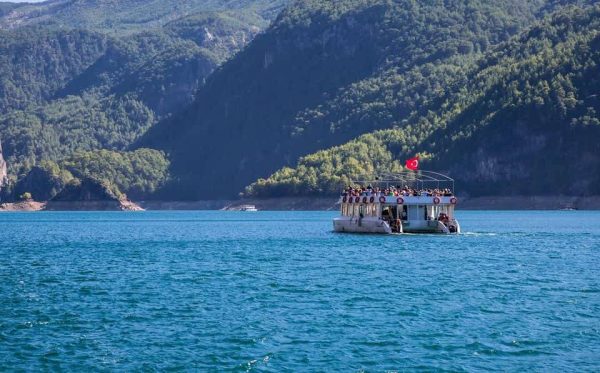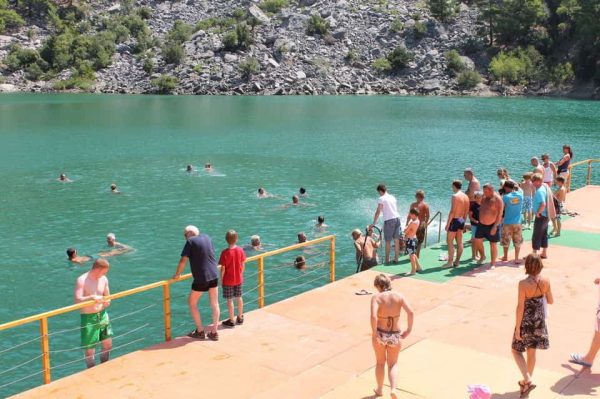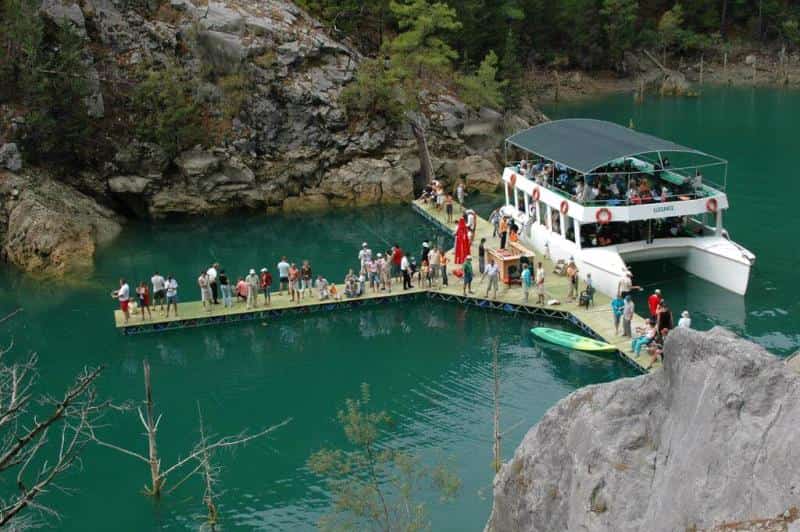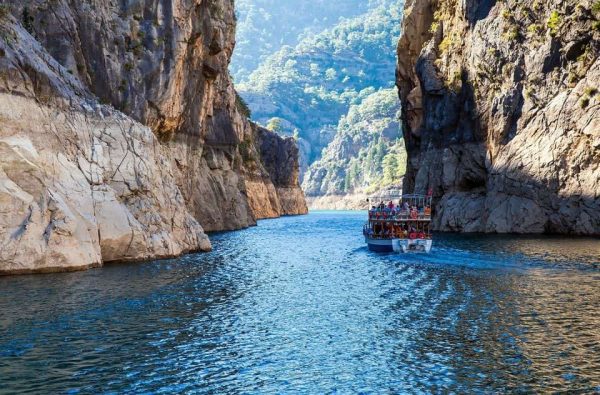 Included

Transfers from your hotel and back to your hotel
Entrance to Green Canyon National Park
Insurance
Lunch
Soft drinks

Not Included

Personal expenses
Photos and videos
Green Canyon Boat Trip From Side will allow you to see Turkey from a side that is not quite familiar to vacationers. Many, coming on vacation to a sunny country, do not even realize that in addition to sandy beaches, emerald waters and lost lagoons, Turkey has prepared many surprises.

You can go inland to central Anatolia and walk along the lunar valleys of Cappadocia, make a trip to the snow-white terraces of Pamukkale, dive into the depths of the sea in search of sunken cities and penetrate deep into the earth following the passages of underground settlements. In addition to historical and architectural monuments and unique natural phenomena, there are places in Turkey that can be safely called paradises – tropical forests and lush green coasts, sky-high rocks and mountain gorges, cascades of waterfalls and clear crystal clear waters of mountain rivers.
One of these exotic places is located right on the Mediterranean coast – in the province of Antalya. You don't have to travel long distances to find yourself in the middle of untouched nature, a trip to the Green Canyon from Side takes only 30 minutes, and after driving some 25 km. You will find yourself far from the bustle of the city and noisy beaches, scorching sun and sweltering heat.
Program of Green Canyon Boat Trip From Side
Green Canyon Boat Trip From Side cannot but cause a storm of emotions, because it begins with an exciting off-road jeep ride and mountain serpentines to the Manavgat River. On the way, you will be surprised how quickly the landscapes around you change – slopes, gorges, coniferous forests, groves and valleys.
In the most picturesque places, you will make stops to breathe in the fresh clean air and capture the local beauties in memory and in pictures. Viewing platforms offer picturesque views of the extraordinary landscape of the Green Canyon. The beauty of these places is truly unearthly, and the color of the water combines hundreds of shades of blue and green.
Green Canyon Boat Trip From Side through the canyon is the most exciting part of the tour. The rocks surrounding the gorge will be replaced by gentle mountain slopes, deciduous forests – by tall slender cedars, the jade color of the water – turquoise and emerald hues. Making a trip to the Green Canyon from Side, you will get real pleasure from the light breeze and the gentle whisper of the waves, you will feel inner harmony and unity with nature.
Adventure seekers and outdoor enthusiasts will be able to go back to childhood and jump off the board of the yacht into the cool emerald waters, as well as participate in the entertainment program and competitions.
Excursion along the Green Canyon to the bosom of pristine nature
If you are in awe of the sight of green shores and jade bays, rocks rising from the water and reaching mountain peaks to the clouds, a trip through the Green Canyon is what you need. Peace and harmony, complete relaxation and admiration, relaxation and absolute happiness – this is how you can describe the state of a person who finds himself in this paradise.
The artificially created reservoir appeared as a result of the construction of a hydroelectric power station, and now it is part of the national park, where tourists and locals like to relax on the shores of the purest lake surrounded by the Taurus Mountains. Traveling along the Green Canyon relaxes and at the same time fills with energy, shows the greatness of nature and encourages you to appreciate every moment.
Oymapinar Dam
Oymanpinar is the 5th largest dam in Turkey and part of the reservoir element. A 185-meter high concrete arc connects even higher cliffs, and the gigantic dimensions of the structure are truly impressive. Now it is a popular tourist destination, and during a tour to the dam, you can also see the Manavgat waterfall and ride through the Grand and Small Canyons.
Boat Trip Through the Green Canyon
Green Canyon Boat Trip From Side will be remembered not only for its magnificent views of the coastlines, but also for swimming in the refreshing crystal clear waters. The canyon is located at an altitude of 350 m above sea level, so the air temperature is lower here, and the water is always cool. Thanks to the 27 natural springs that flow into the canyon, there is no purer and clearer water in Turkey, and its turquoise-emerald hue has led to the name – "Green Canyon".
Green Canyon Boat Trip will last about two hours, and throughout the entire 14-kilometer route you will encounter an incredible variety of magnificent landscapes that do not resemble each other.
Lunch and free time, return to the hotel
After a rich and exciting boat trip, you will go to a restaurant where you can taste local cuisine on a picturesque terrace, drink a cup of aromatic coffee and relax, enjoying the beauty of the surrounding nature. After lunch, you will have enough time to swim in the lake and sunbathe, canoe or go fishing.
A day spent in the Green Canyon will leave only the brightest and most pleasant memories, and taking your family and friends on a trip, you will give yourself and your loved ones a lot of pleasure.
Immerse yourself in the breathtaking landscapes of Green Canyon with our exclusive boat tour. Located near Antalya, Turkey, Green Canyon is a hidden gem that promises a truly magical experience.
Embark on a scenic journey as our expert guides navigate the tranquil waters of Green Canyon. Feel the gentle breeze caress your face and marvel at the emerald green hues of the lake, surrounded by lush greenery and towering cliffs. This natural wonder is sure to leave you in awe.
Our Green Canyon boat tour from Antalya is designed to provide you with an unforgettable adventure. Cruise along the calm waters, taking in the serene ambiance and soaking up the sun's warm rays. As you glide through the canyon, be prepared to witness the beauty of nature at its finest.
Capture picture-perfect moments as you pass by the mesmerizing rock formations and hidden caves. Keep your camera ready to snap photos of the diverse wildlife that calls Green Canyon home, including graceful birds and colorful fish that populate the crystal-clear waters.
If you're staying in Alanya or Side, don't worry – we have you covered too! Join our Green Canyon boat tour from Alanya or Side and enjoy a convenient and hassle-free experience. Sit back, relax, and let us take care of everything while you immerse yourself in the tranquility of this remarkable destination.
At tourbookinturkey.com, we prioritize your comfort and satisfaction. Our knowledgeable guides will provide informative commentary, ensuring that you gain a deeper understanding of the natural wonders surrounding you. Rest assured, your safety is our top priority, and our boats are equipped with modern amenities for a smooth and enjoyable journey.
Discover the hidden paradise of Green Canyon with our unforgettable boat tour. Book your adventure today and get ready to be captivated by the unparalleled beauty of this Turkish gem. Don't miss the opportunity to create cherished memories in one of nature's most stunning creations."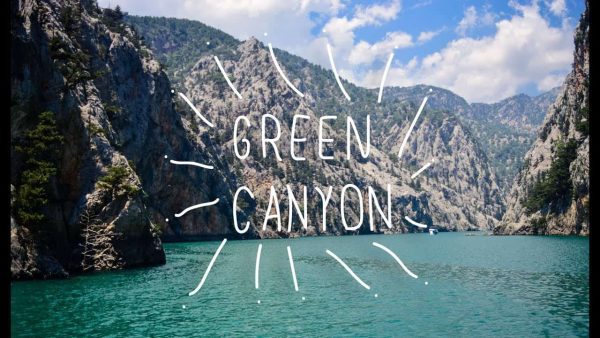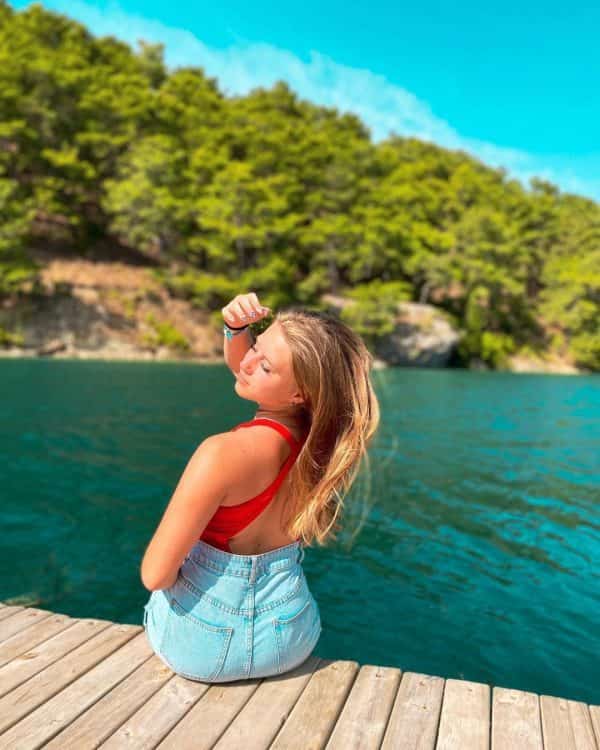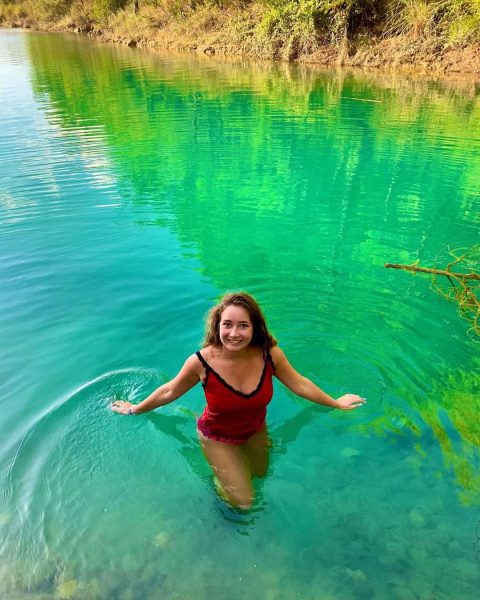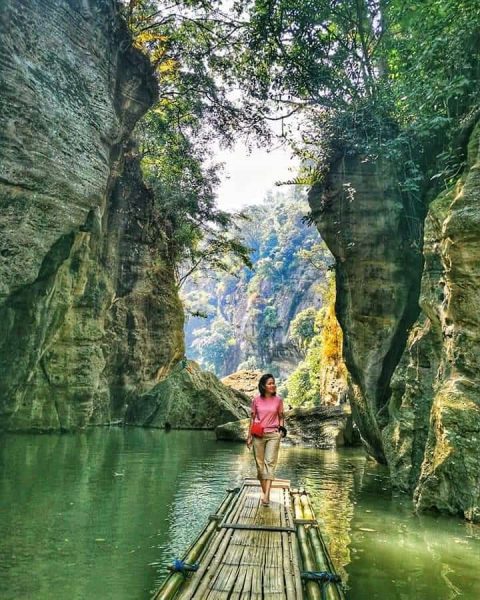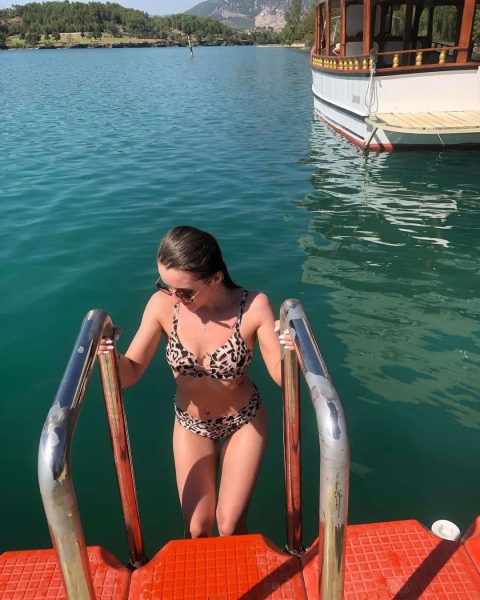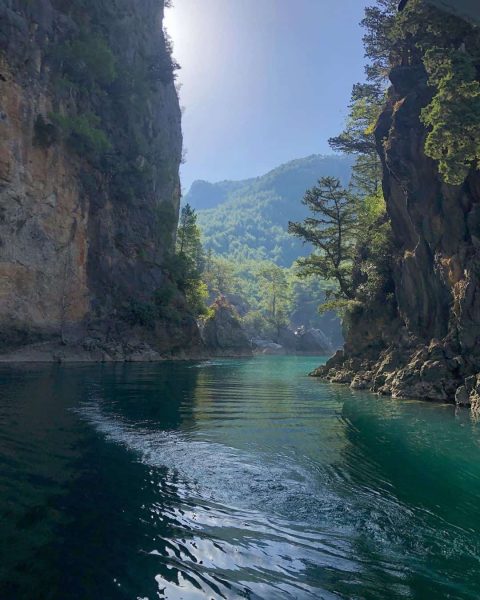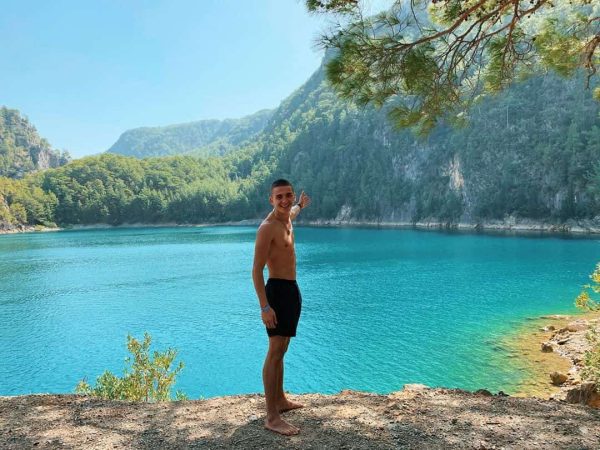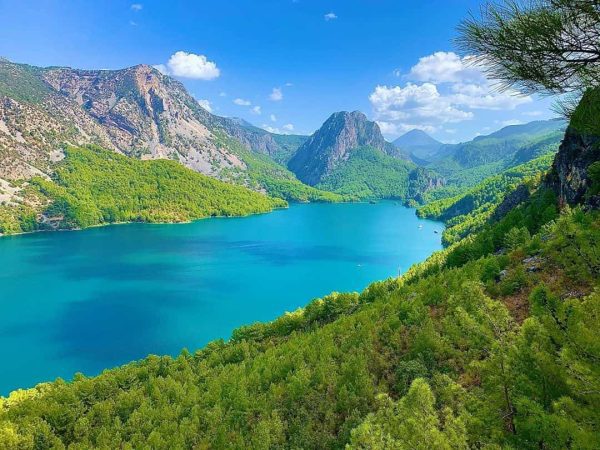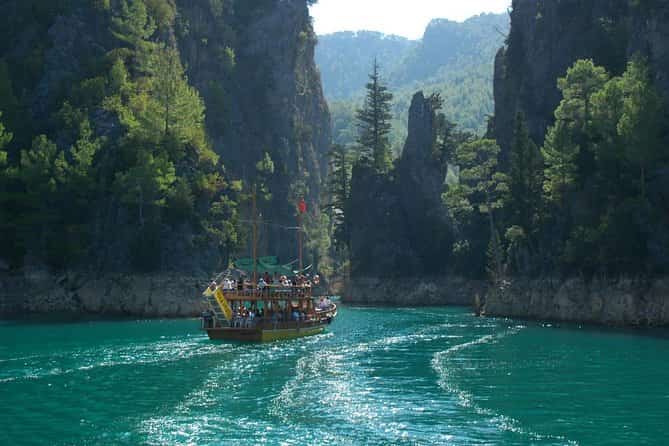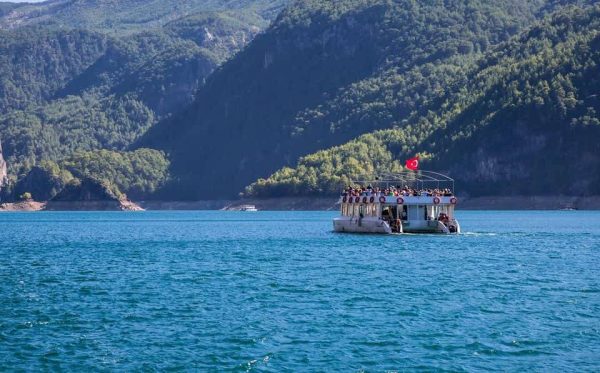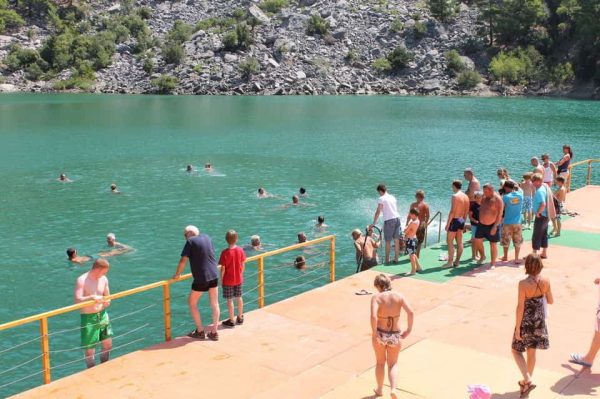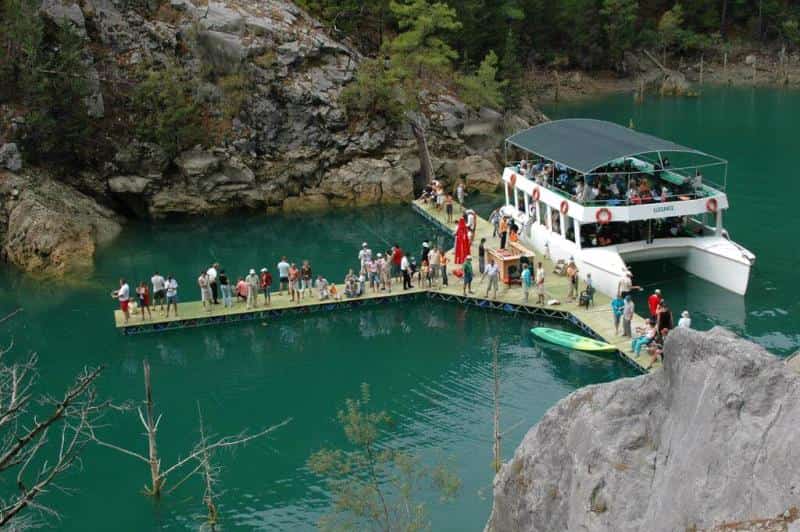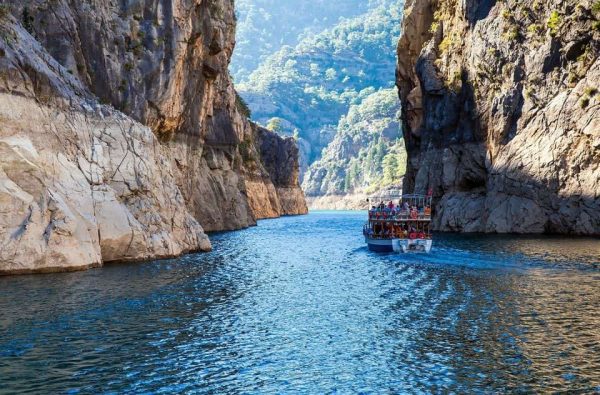 Included

Transfers from your hotel and back to your hotel
Entrance to Green Canyon National Park
Insurance
Lunch
Soft drinks

Not Included

Personal expenses
Photos and videos
| | |
| --- | --- |
| What to bring? | Please take it with you; towel, extra clothing, sunscreen, sunglasses, swimsuit. |
| Similar excursion programs: | |
FAQ
Green canyon from Side for one person 30€.
Transfers from your hotel and back to your hotel
Entrance to Green Canyon National Park
Insurance
Lunch