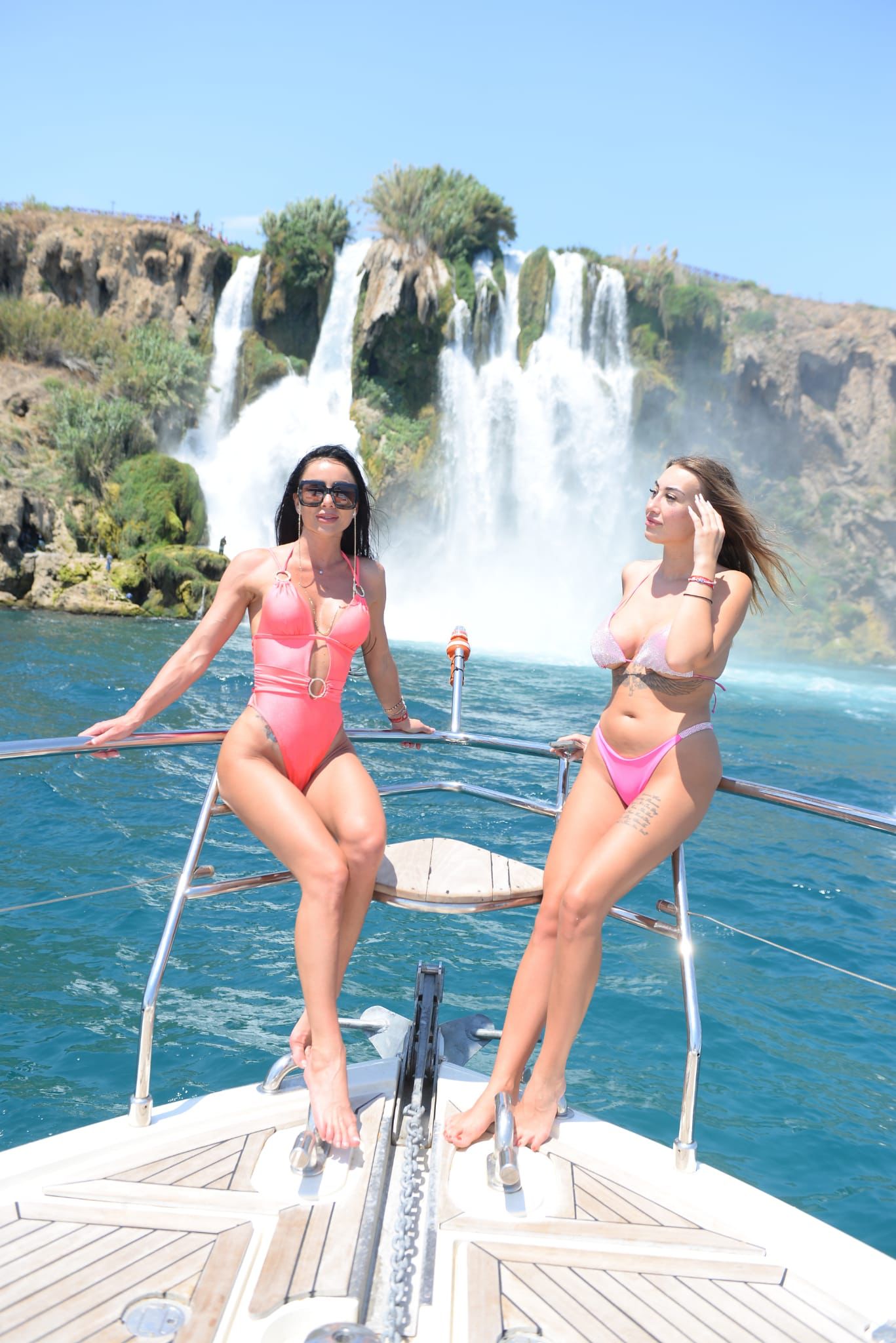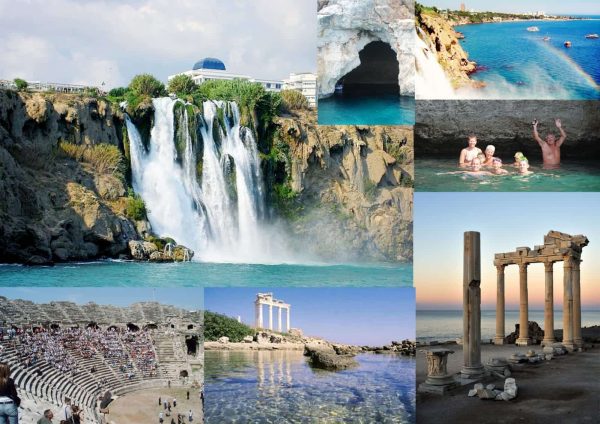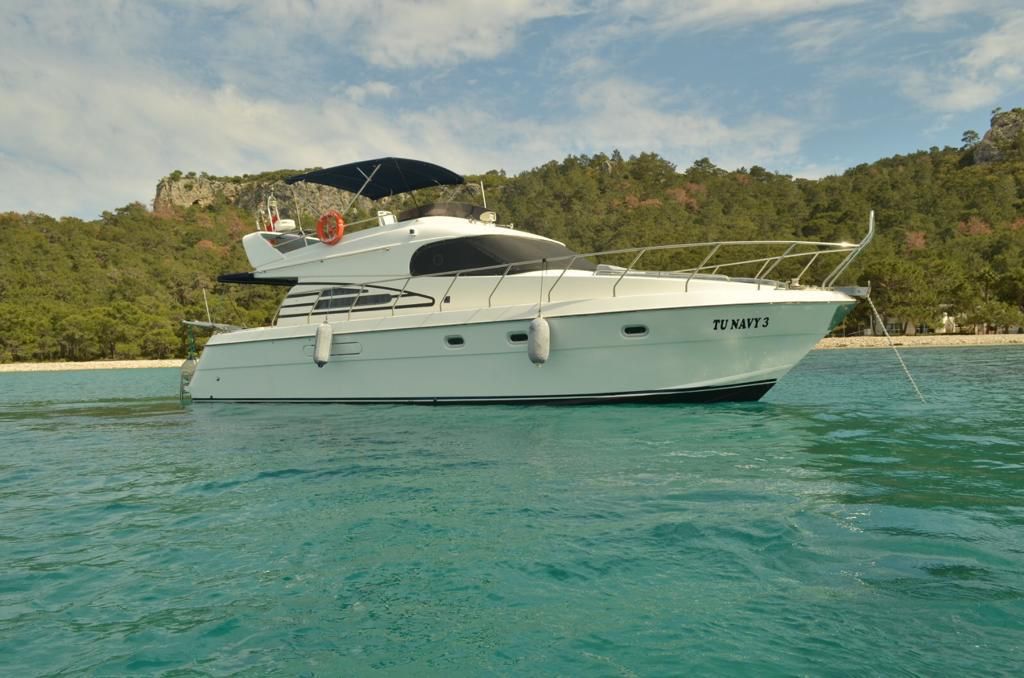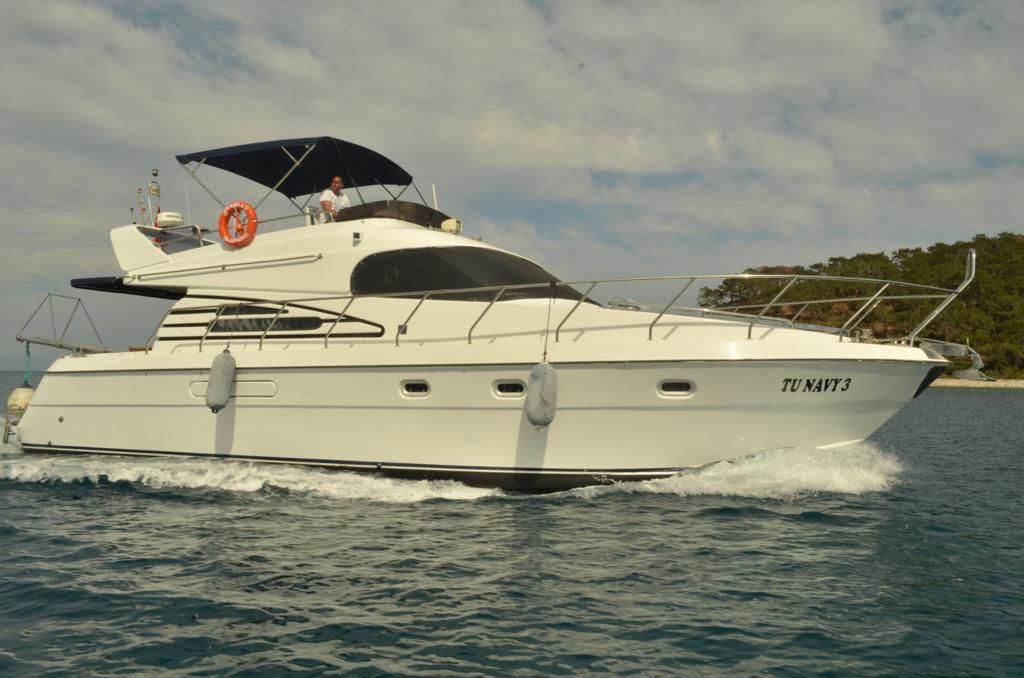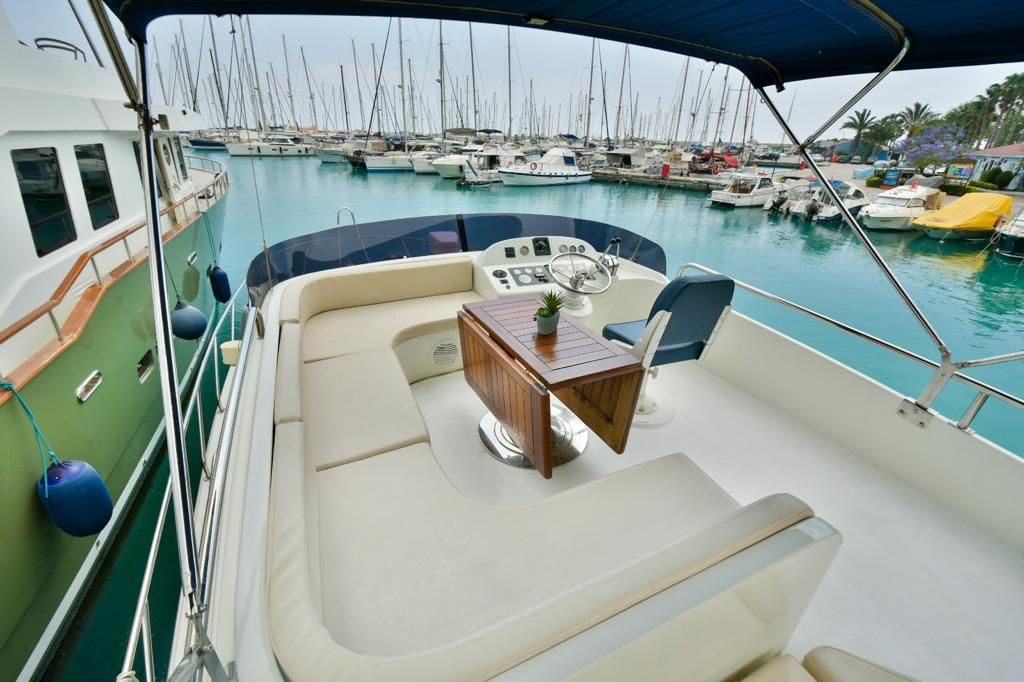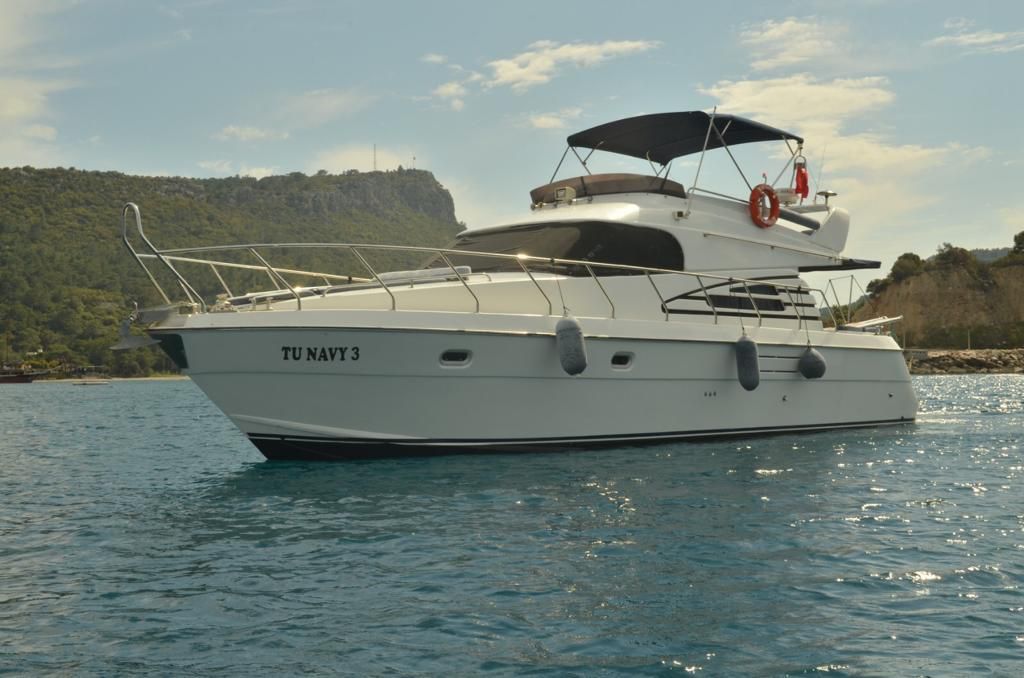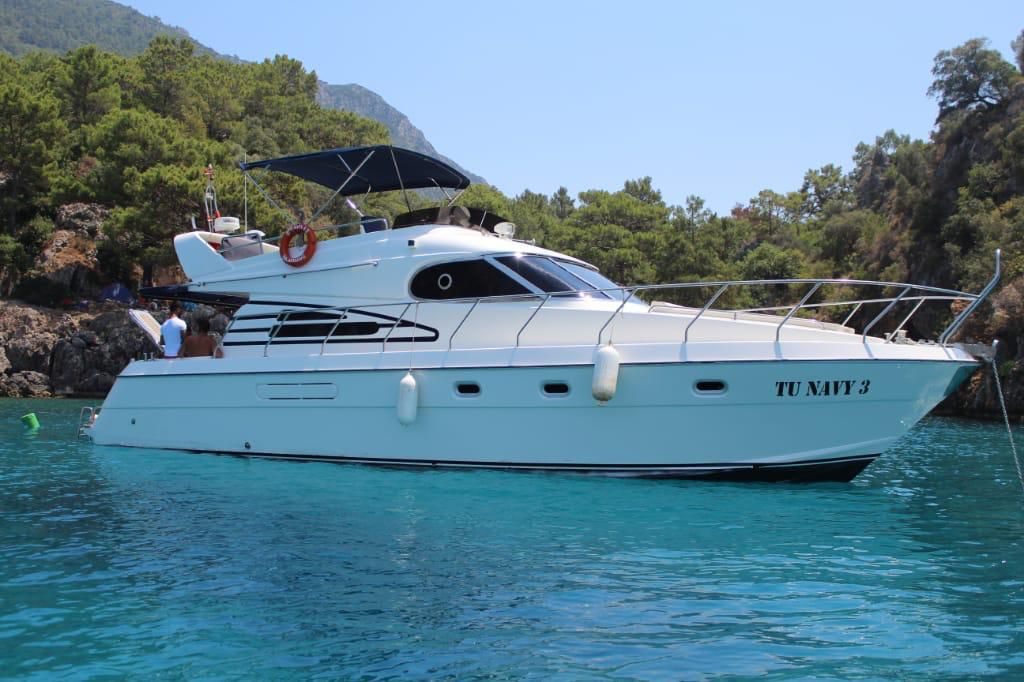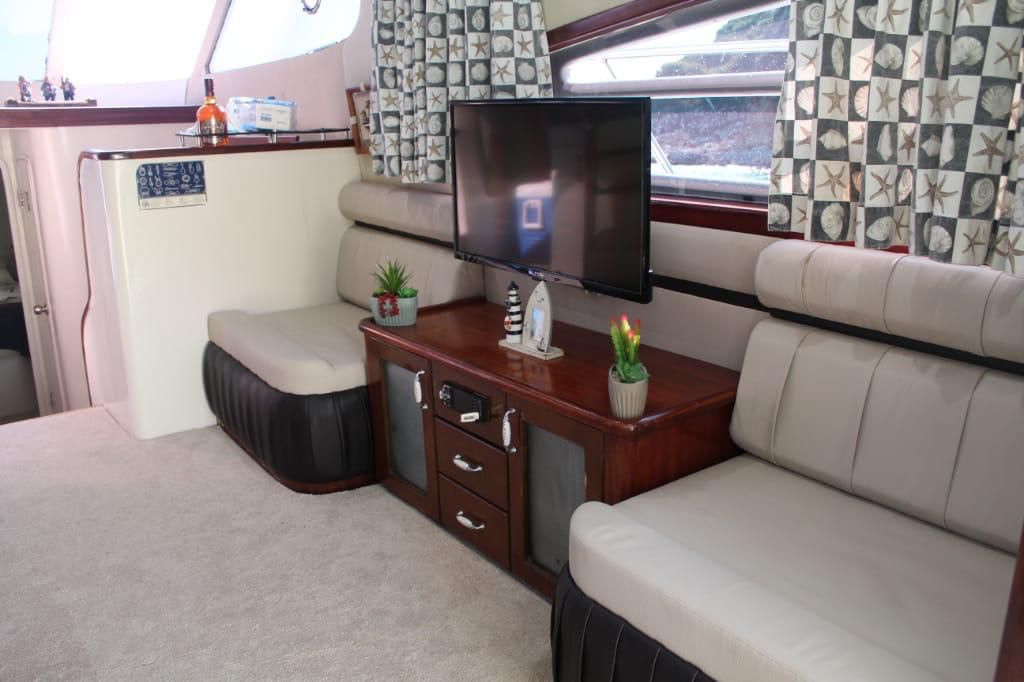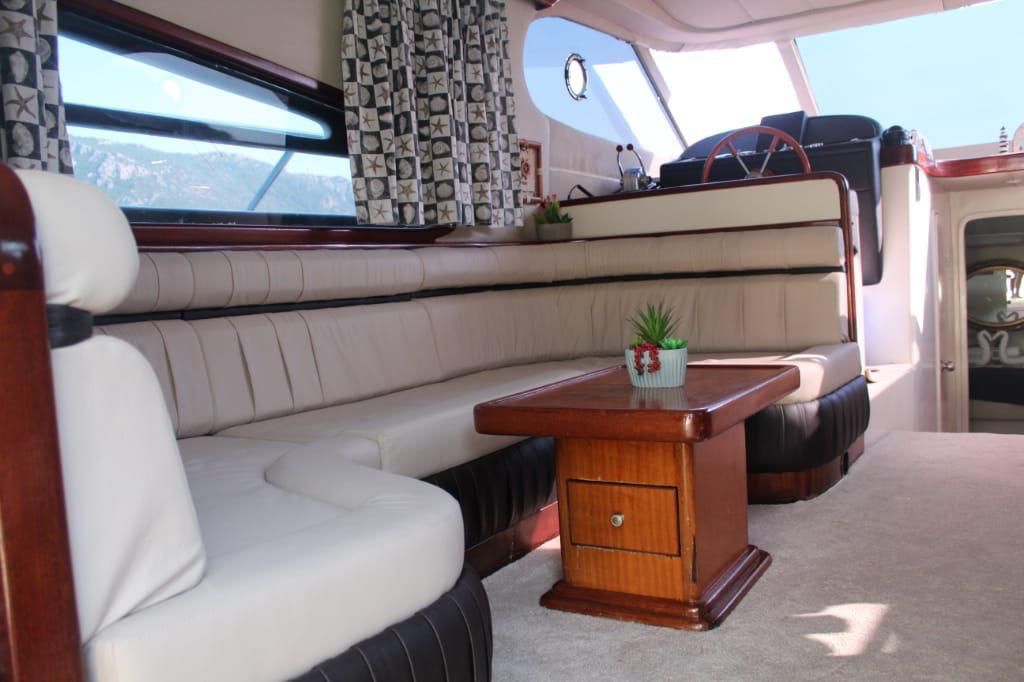 Included

Pick up from hotels and drop back
Tour max 12 people onboard
Open buffet lunch with Fish, Chicken and meat
Drinks

Not Included
Our company offers Yacht charter in Antalya for one day to feel the freedom and visit those places in Antalya that cannot be seen otherwise.

We recommend Yacht charter in Antalya to those who:
Couples in love (we will create ideal conditions, for example, for a marriage proposal)
Families with and without children (age is not limited)
Remote workers (we will choose the most convenient places for remote work)
Wishing to conduct business negotiations in an unusual setting
Tourists of all countries and nationalities (you will teach the staff new words)
Those who wish to get away from the pandemic and the bustle of the city
Instagrammers who do not yet have photos from the yacht
Happy people
So, open the calendar and look at the weather forecast for the desired date to rent a yacht in Antalya.
If both you and us liked the weather conditions, we specify the number of passengers and send transport for you. The yacht port is located in konyaaltı.
Tour program – Yacht charter in Antalya
After arrival on the yacht at around 9 – 10 o'clock in the morning, than yacht tours will starts and takes 4-5 hours.
The name of the captain of the yacht is always captain :)) His weakness, of course, is "boats". By the way, we tried to redeem his treasure, offered good sums, the answer for the yachtsman is unequivocal – he will NEVER sell it!
Note – according to statistics, 6 percent of yachtsmen admit the possibility of selling their favorite boat only under the threat of physical violence 🙂
Antalya from the sea – these are two opposite sides, this is West and East, this is Lara and Konyalti. Moreover, the inhabitants of Lara consider its sandy beaches to be the most beautiful, and the inhabitants of Konyalti believe that rocky beaches are cleaner, safer and do not allow comparison.
We invite guests to visually appreciate the beauty of these two areas from the sea with the help of yacht charter in Antalya and say who, in fact, is right.
For guests with a weak vestibular apparatus (in other words, who get sick) there will be a separate task – to measure the height of the Duden Falls by eye and count how many liters of water pour out in one minute 🙂
Renting a yacht in Antalya includes not only a waterfall, bays, caves, rocks, the old town, houses, hotels, but also life stories from the captain of the ship about sea adventures. Believe them or not, it's up to you.
On the one hand – the mountains, on the other – a metropolis, in the middle – the sea, and planes are flying in the sky. This is Antalya!
The staff will tell you where to take the best pictures for Instagram and how to pose against the backdrop of the coast of Antalya.
During the sea tour (Yacht rental in Antalya), it is unequivocally allowed:
swim and have a sunbath
have fun
enjoy the beauty of the mediterranean
During the sea tour you are welcome:
have lunch
smile
LIVE!
If by the end of our sea tour Yacht charter in Antalya you do not give up the dream of having your own yacht, then we will reveal the following secret to you – Antalya yacht owners are ready to vote for any presidential candidate, if he is a yachtsman 🙂
Those who have already been with us are reluctant to leave the ship. In addition to a cheerful mood, we guarantee the safety of guests and comply with the necessary measures taken in connection with the pandemic.
The yacht departs separately from other boats (such is our captain), the sea tour (Yacht rental in Antalya) is different in that we respect each guest and take into account all wishes (including musical preferences).
We will provide sunbeds for those who wish, but, alas, we have run out of sunglasses, sunscreen, towels and swimwear. Don't forget them with you!
We are pleased to invite you on a tour of Yacht Charter in Antalya . If you are looking for an environment where you can have unforgettable memories, refresh yourself in deep blue waters and share the best moments with your family, you can call us and book to join this tour and find out more.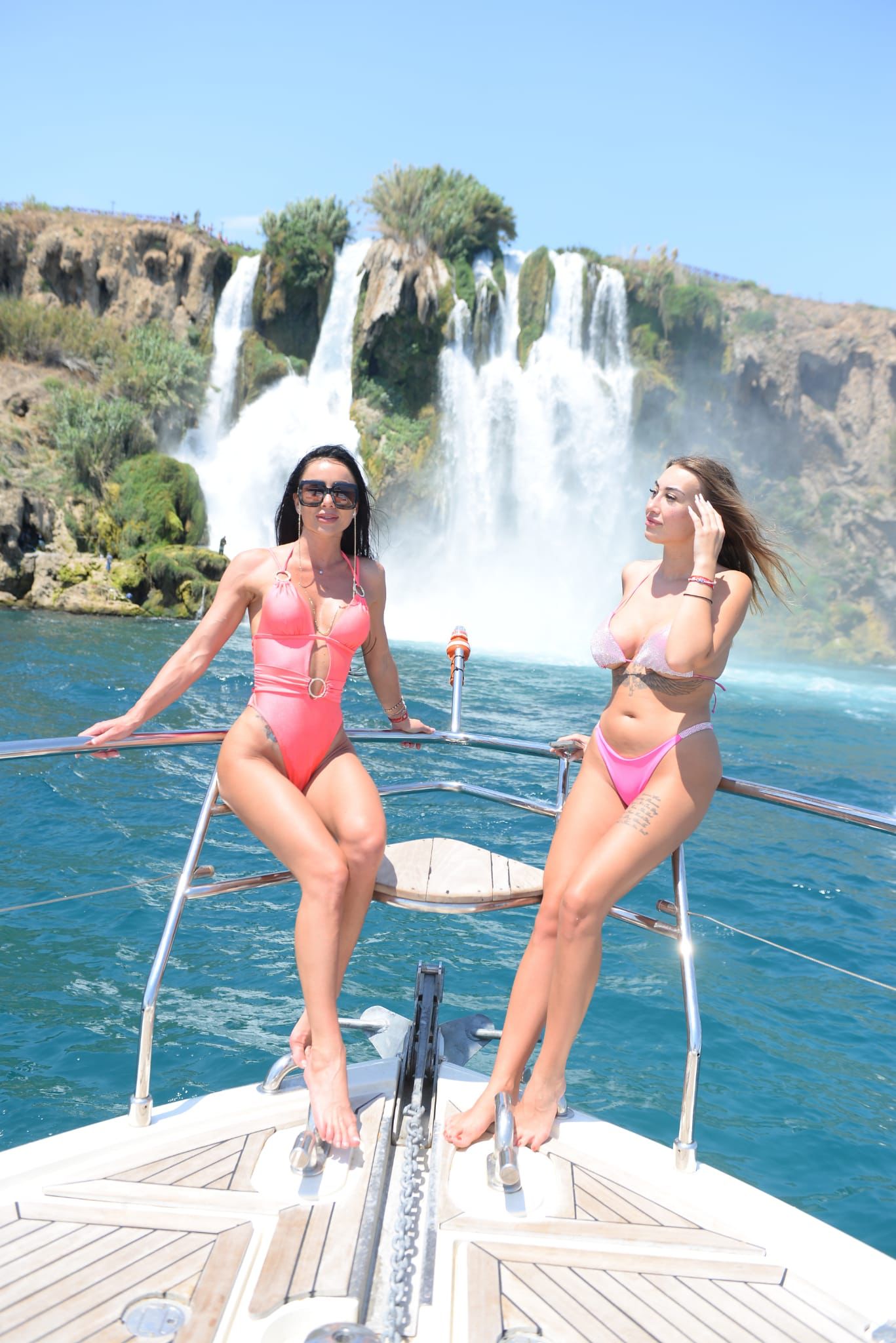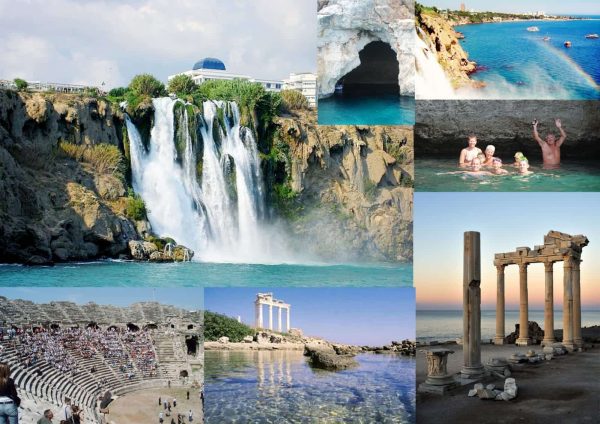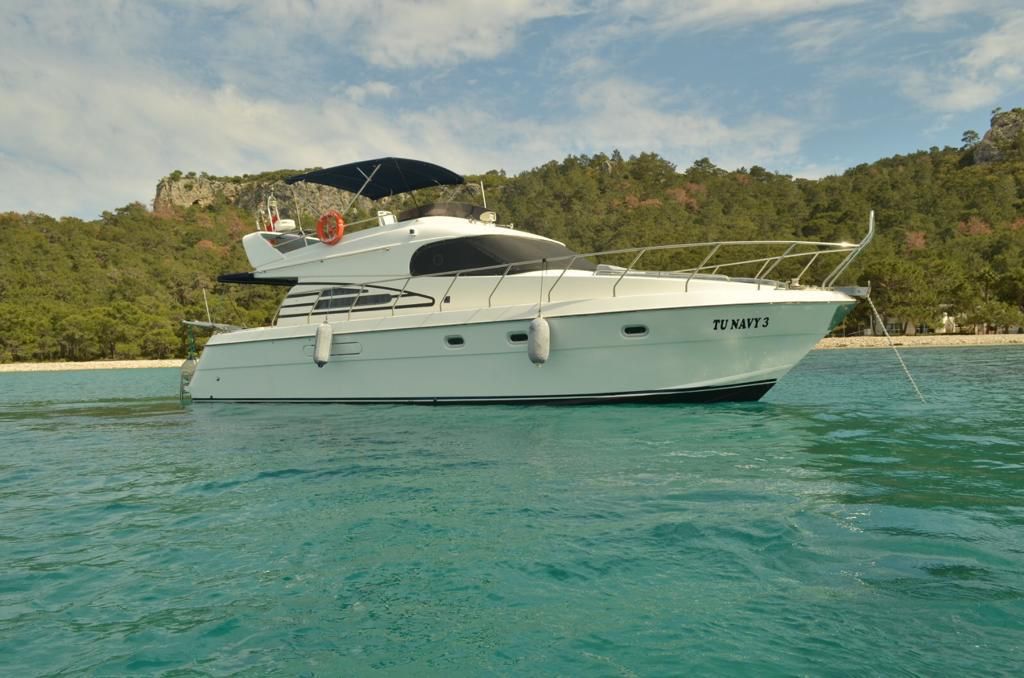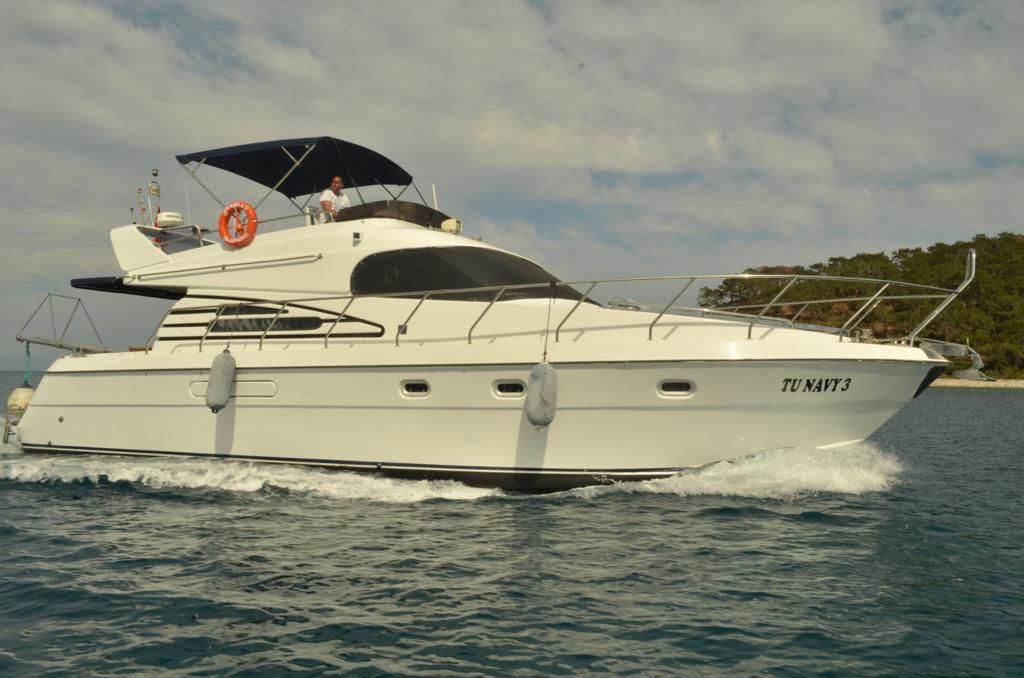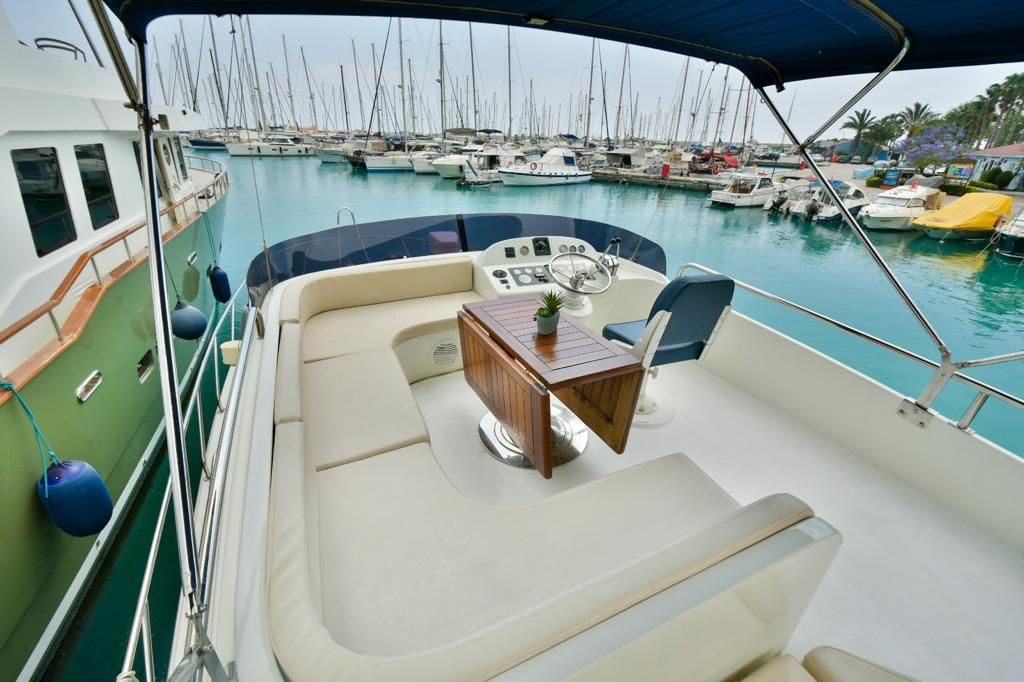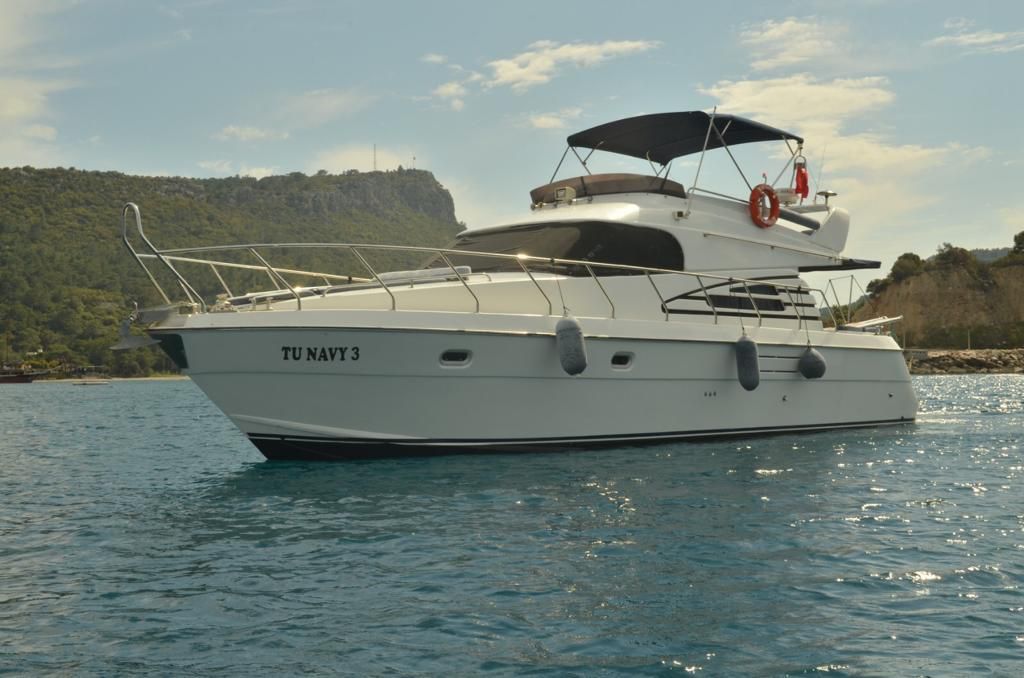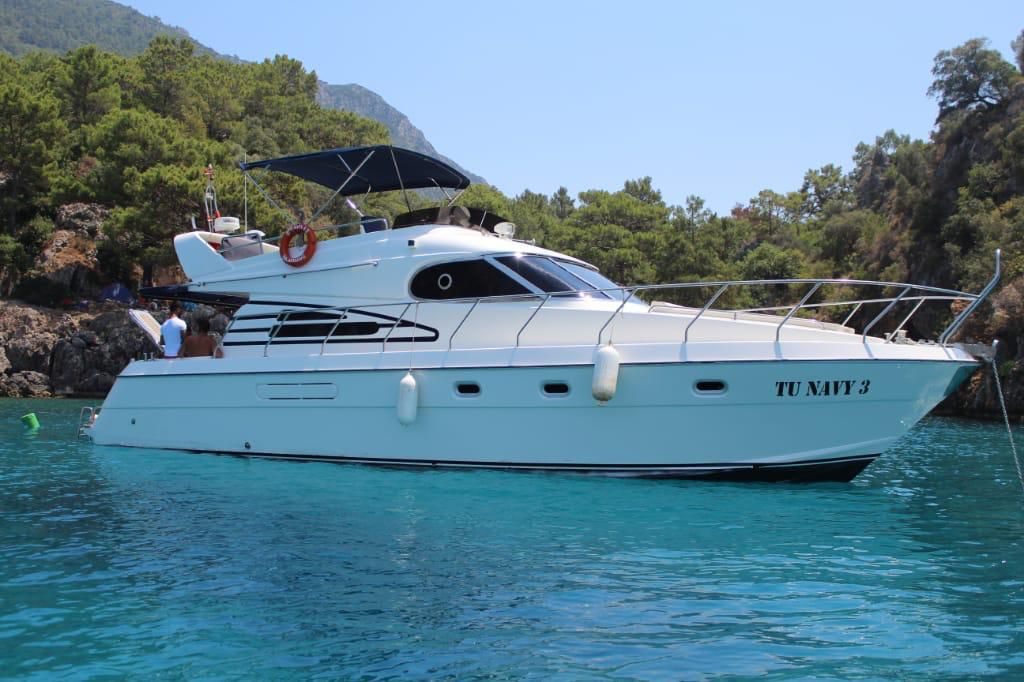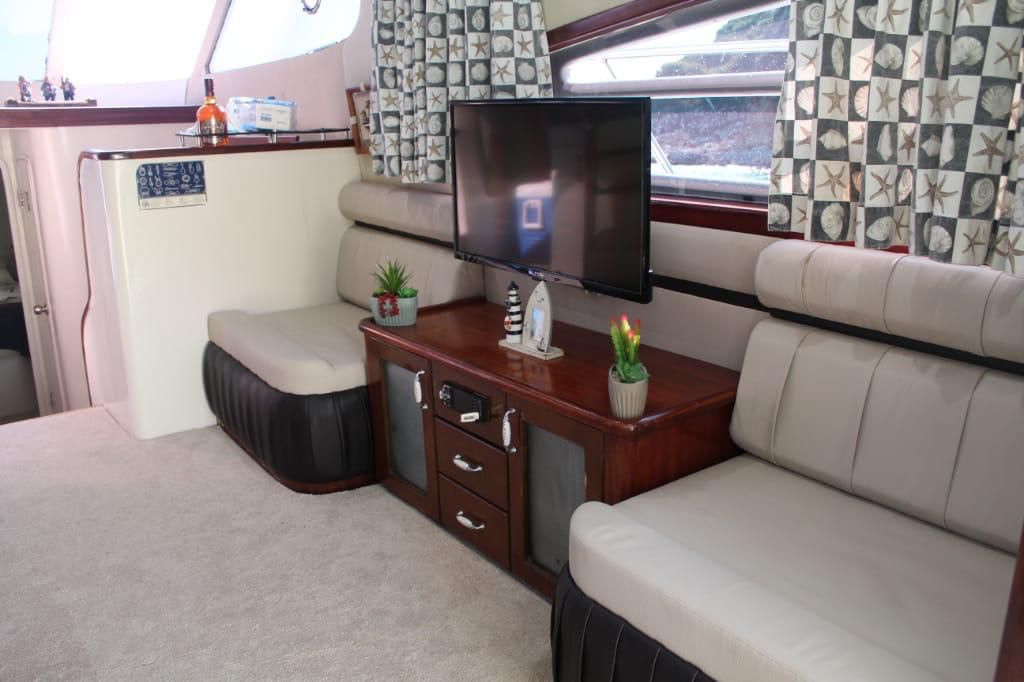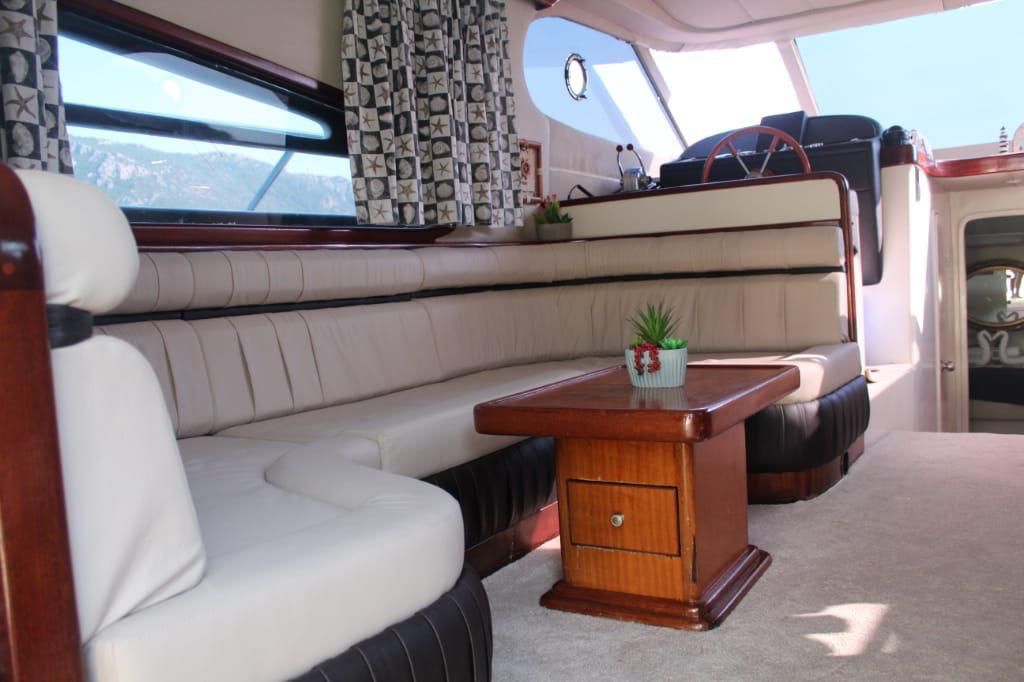 Included

Pick up from hotels and drop back
Tour max 12 people onboard
Open buffet lunch with Fish, Chicken and meat
Drinks

Not Included
| | |
| --- | --- |
| What to bring? | Bring your sunglasses, sunscreen, hat and swimwear. |
| Similar excursion programs: | |
FAQ
Yacht charter in Antalya from 750€.
Lunch
Transfer of guests on a fully comfortable bus
Private Yacht Tour
Yacht charter in Kemer 500€.
Yacht charter in Alanya starts from 600€.