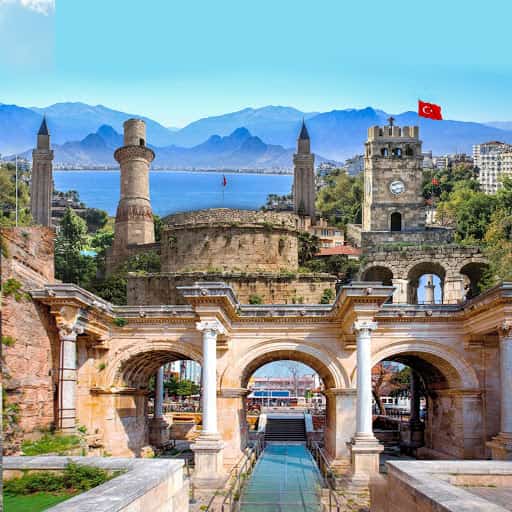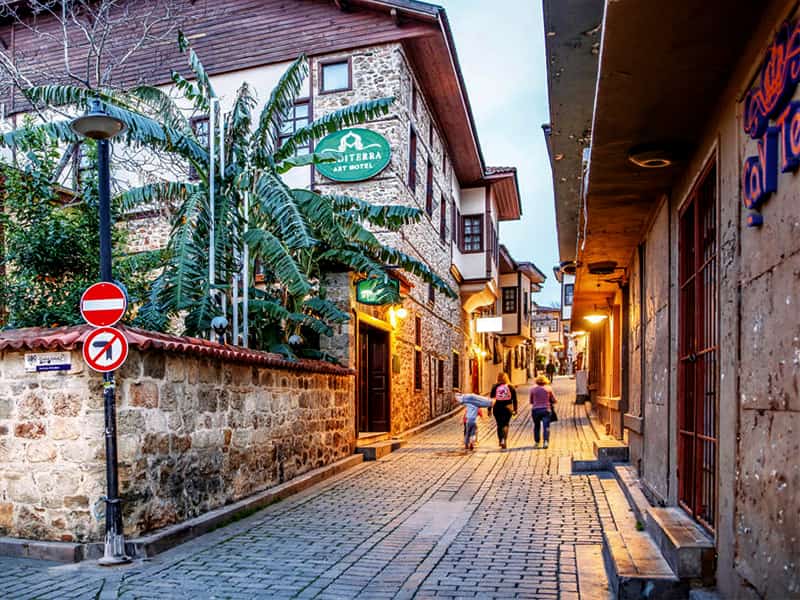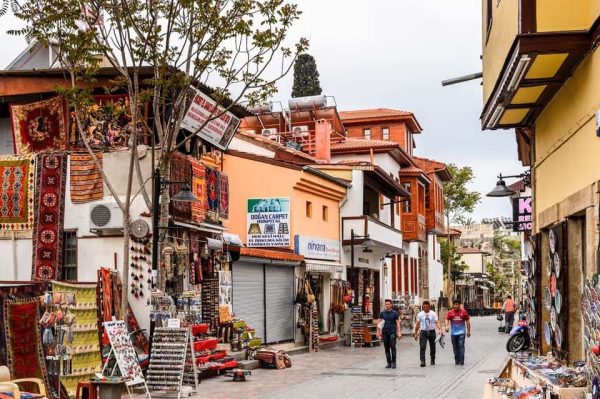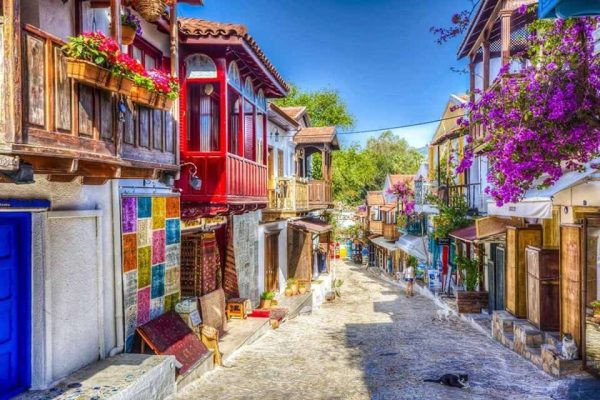 Antalya city tour from Belek is very popular among guests who are coming to Antalya first-time. It even ranks first on the to-do list. Antalya attracts attention with its beaches, turquoise sea, beautiful holiday resorts and a history dating back to ancient times.

If you are already excited, you can read the paragraphs below to learn about the entire tour schedule in detail.
Program of Antalya City Tour From Belek
Even in the first step of our daily Antalya City Tour from Belek program, we will not compromise on perfection: We will pick you up from your hotel with our fully equipped tour bus that will provide you with the comfort you need and we will start our program quickly. Our program is below;
Cable car
As the first activity on our Antalya City Tour From Belek (if you are not afraid of heights, of course) we will take a cable car ride. In our opinion, even if you are afraid, you should not miss this exquisite event: While watching the unique beauty of Antalya, you will enjoy a stroll on the orange roofs adorning the place and the lives under these roofs.
We will climb to the top of the mountain called Tunek Tepe with the cable car. The height of the peak is approximately 750m. Here you will be able to see Antalya from a bird's eye view and take great photos. You will also find the Mediterranean coast under your feet. You will lean your back on the Taurus mountains.
Kaleici (Old City)
After the cable car ride, we come to the city center. We park our vehicle here. And our unforgettable historical Kaleici (Old City) tour starts with our tour guide.
Professional tour guide will give you detailed information about old city and than give you enough free time to observe the city.  You will be able to see the Fluted Minaret, Clock Tower and Hadrian's Gate, which are among the symbols of Antalya. On the one hand, you will admire the historical Kaleiçi houses built with Ottoman architecture, on the other hand, you will make a journey into history with the narration of our guide.
The most unforgettable part of our Antalya City Tour from Belek is Kaleiçi. Therefore, take your camera with you.
We will go down to the harbor by visiting the Old City. This is the historical Antalya Harbor. It has been used since the first settlement of Antalya.
Boat Trip
We will enjoy the beauty of Antalya city, which brings together the most beautiful blue tones of the sea with its shores, while watching it from the sea. The boat tour fee is included in the tour price. If you wish, you can make a reservation from your guide.
In our opinion, in order not to miss even a single second of these scenes, open your eyes as much as possible and don't forget to take lots of photos!
Duden Waterfall
After our peaceful boat trip over the deep blue waters of the Mediterranean, we will visit one of the natural wonders of Antalya: Düden Waterfall.
What's more, our tour guide will bring you to the edge of the cliff that exhibits the waterfall from side to side so that you can view this magnificent formation from a panoramic viewpoint; of course, without ever endangering your safety.
Right there, you will observe the waterfall pouring down 40 meters and listen to its chirping. While witnessing this square, which resembles an oil painting, we suggest that you let your soul be filled with peace.
After the exciting part of our program Antalya city tour from Belek, we will get on our bus and say goodbye to Antalya. You will arrive at your hotel around 17-18:00.
Of course, this farewell does not mean the end: You can book other Belek tours and events we organize, such as Antalya City Tour from Belek whenever you want. Please feel free to contact us for more information.
| | |
| --- | --- |
| What to bring? | |
| Similar excursion programs: | |
What places will you see
Kaleichi
Tunektepe cable car
Duden waterfall
FAQ
Antalya city tour from Belek for one person 24€.
Transfer from / to the hotel
Bus with air conditioning
Lunch
Insurance
Guide services
Antalya can be reached from Belek by bus. To do this, you need to take a bus from the Belek bus station and get off at the Antalya bus station. But if you are in Antalya for the first time, our advice to you is to take a tour. Thus, you can easily reach Antalya and visit the beautiful places of the city with a guide.
A taxi from Belek to Antalya costs about 50 euros.