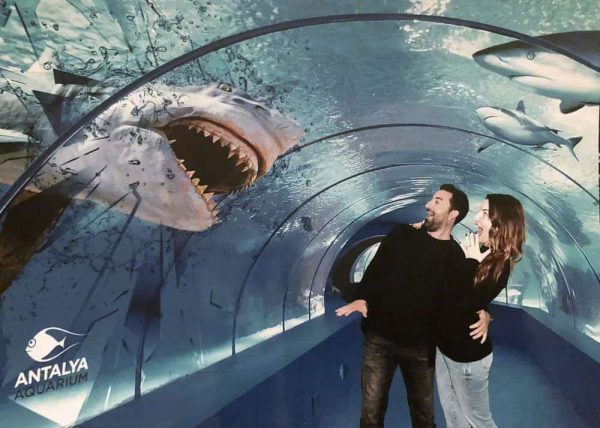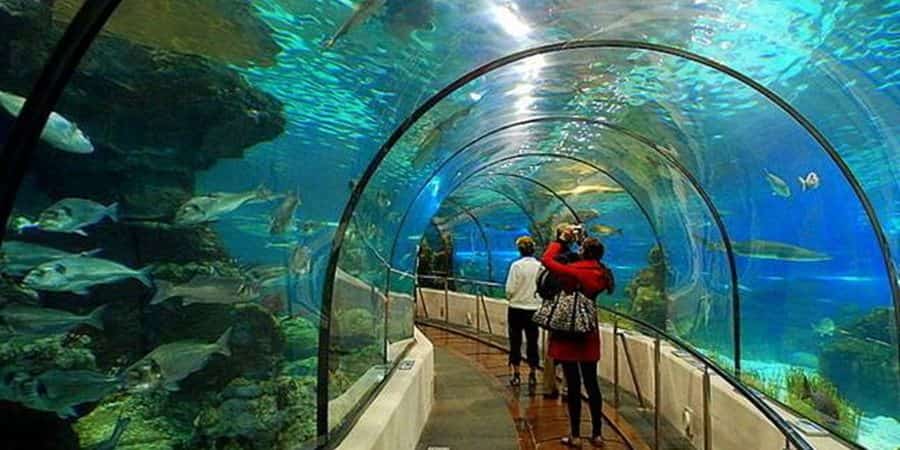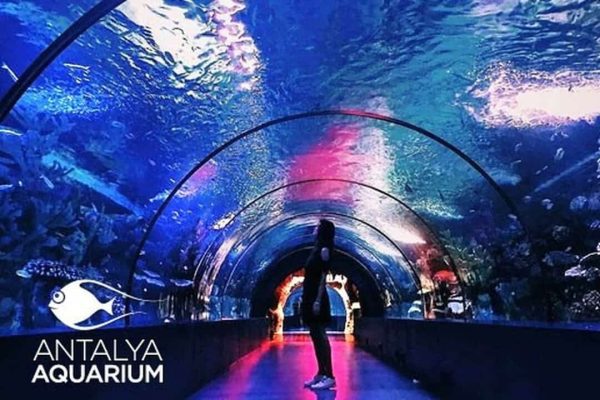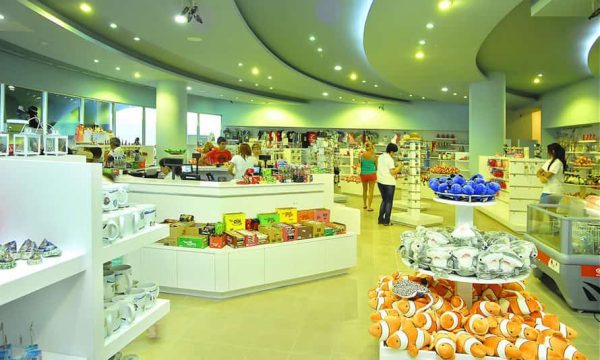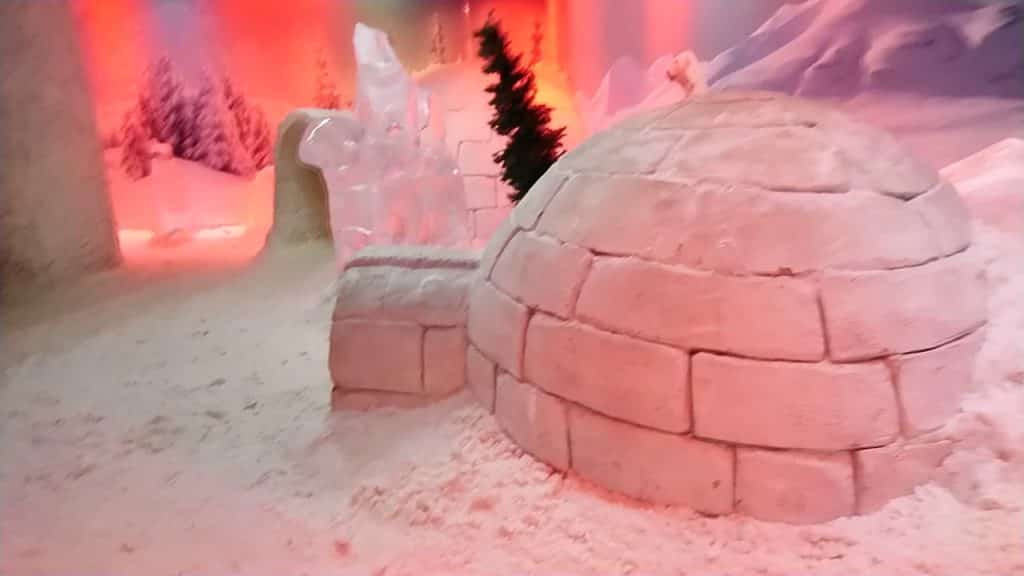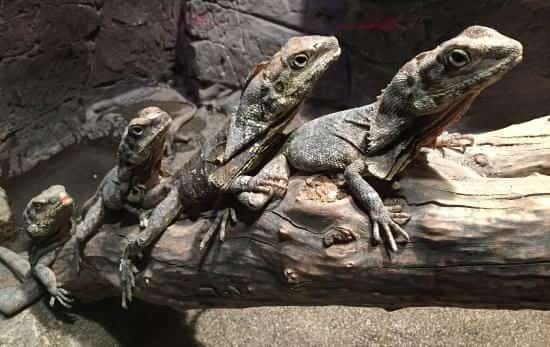 Included

Pick up
Drop back
Entrance ticket
Full Insurance
Free guidence

Not Included

All drinks
Personal expenses
The Antalya Aquarium is the pride not only of the Mediterranean coast, but of the whole of Turkey, because it is a whole amusement park located on the territory of 12,000 square meters. meters.

More than 10,000 marine life from all over the world found shelter in the longest tunnel – the oceanarium in the world and in forty themed aquariums, which recreate the natural habitat of rare representatives of flora and fauna from different parts of the planet.
The inhabitants of the Indian and Atlantic Oceans, Antarctica and Asia, the Nile and the Amazon feel absolutely comfortable among corals and algae, in underwater caves and gorges. In one of the brightest aquariums, Tropical World, you can see seahorses and clown fish, octopuses and moray eels, as well as predatory clams, whose deceptive colorful appearance lures innocent victims.
The wild park area hides the rarest and most dangerous reptiles, and the Snow World entertainment winter arena offers a range of activities for children and adults, from sledding to snowball fights.
On the territory of the complex there are galleries of ice sculptures and various exhibitions that introduce the underwater world and its rarest species, and daredevils can feed electric stingrays and watch sharks and fur seals in the "Maldives" themed pool.
About Antalya Aquarium Tour
By ordering Antalya Aquarium tour, you provide yourself with a comfortable and carefree vacation, in the morning the driver will meet you at the hotel and take you to the prestigious district of the city – Konyalti, where one of the largest oceanariums in the world is located.
There is also a 131-meter tunnel, skillfully decorated in three different styles, an exotic coral reef gives way to the scenery of a sunken ancient city, and pirate ships and submarines replace columns and arches.
For hours you can wander among the aquariums, each of which is a unique small underwater world with its caves and canyons, rocks and lagoons, waterfalls and islands, the brightest representatives of flora and fauna hide in algae and corals, delight the eye with bright colors and amuse with a funny shape.
After spending a rich and interesting day in a huge underwater kingdom, you will go back to the hotel to share your impressions and emotions on a comfortable bus.
About Antalya Aquarium
Antalya Aquarium is a full-fledged entertainment center with cafes and souvenir shops, a spacious outdoor terrace and a playground with attractions and all kinds of games. A special pride of the oceanarium is a 5D cinema, where you can plunge into the atmosphere of underwater life and get acquainted with the brightest inhabitants of the deep sea.
There are exhibitions and galleries on the territory of the park, outdoor enthusiasts can ride a sled in the Snow World pavilion or play paintball, and inquisitive visitors can watch the life of the most dangerous predators and poisonous representatives of the underwater fauna.
The longest tunnel aquarium in the world – Antalya Aquarium tour
Residents of Turkey and guests from all over the world tend to visit the Antalya Aquarium to go through the longest observation tunnel, which is 131 meters long. The tunnel is divided into 3 thematic zones with a colorful design and bright attributes.
In the first part, you will see a tropical reef with corals and funny fish of various shapes and colors, shells and exotic plants, mysterious underwater caves and islands. In the second part, you will find a whole sunken city with ruins of fortress walls and fragments of columns, antique statues and amphorae, gold bars and a pirate ship.
The third part of the tunnel is no less interesting and mysterious, there is a sunken submarine and a bomber from the Second World War, this place was especially chosen by stingrays and moray eels, who settled among the wreckage of ancient technology.
Benefits of Antalya Aquarium Tour
Antalya Aquarium offers a variety of interactive aquariums for visitors, it is easy to transform into a brave traveler or scientist – researcher of endangered species, treasure hunter or archaeologist taking part in an expedition to search for sunken ancient cities.
This amusement park never ceases to amaze with a huge collection of marine life. Thematic aquariums are inhabited by people from the oceans and seas, Alaska and the Caribbean, the Nile and the Amazon. It is interesting to watch dangerous predators and poisonous reptiles, huge sea turtles and sharks, harmless colorful fish and barracuda hunters hiding in burrows.
You can visit the aquarium both alone and with family or friends, because there are fun for children and entertainment for adults, active games and educational videos about the mysterious underwater world, excursions to different parts of the oceans and the longest observation tunnel.
Antalya Aquarium Tour will be a real journey for you into the unexplored underwater expanses, full of new discoveries, vivid impressions and unforgettable moments.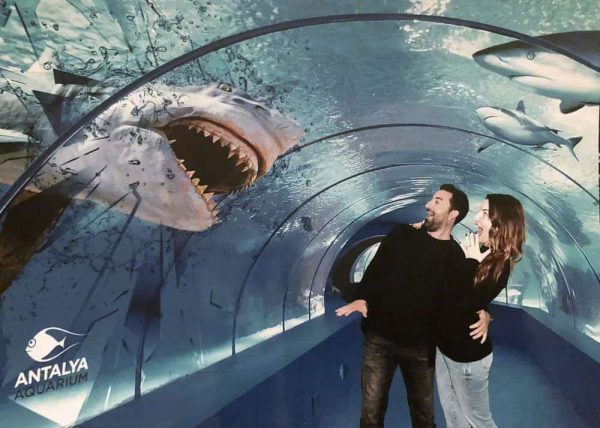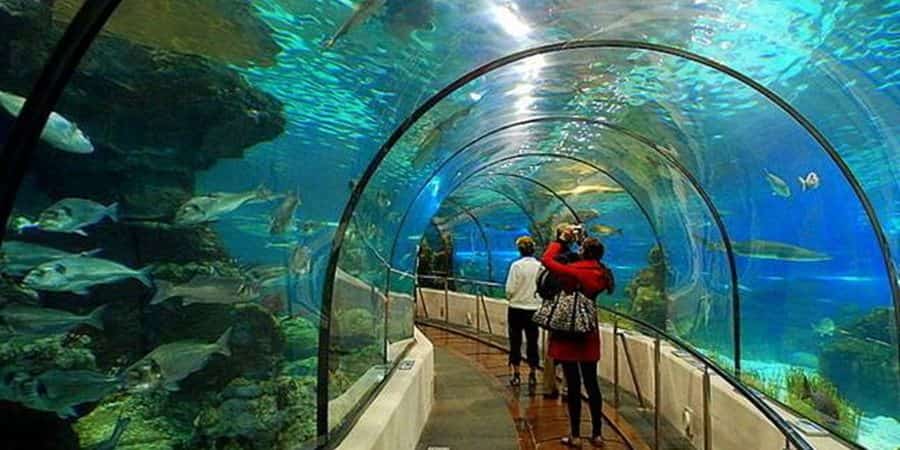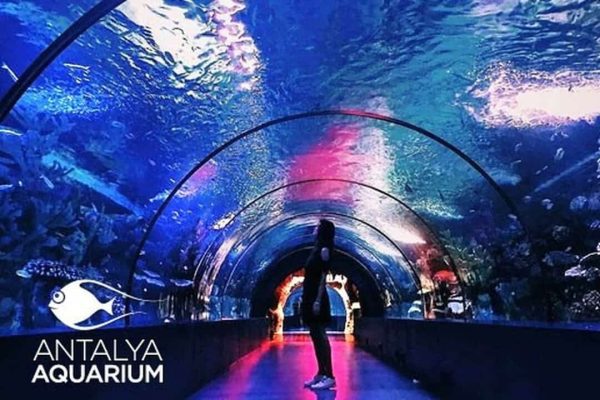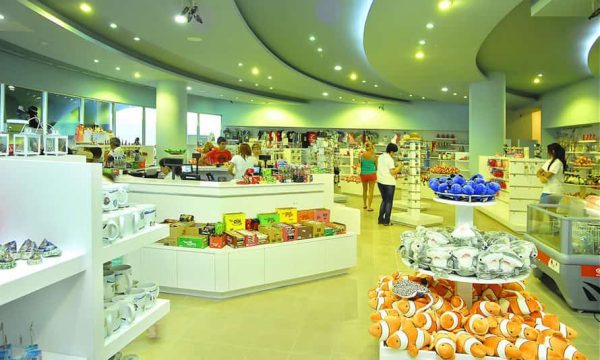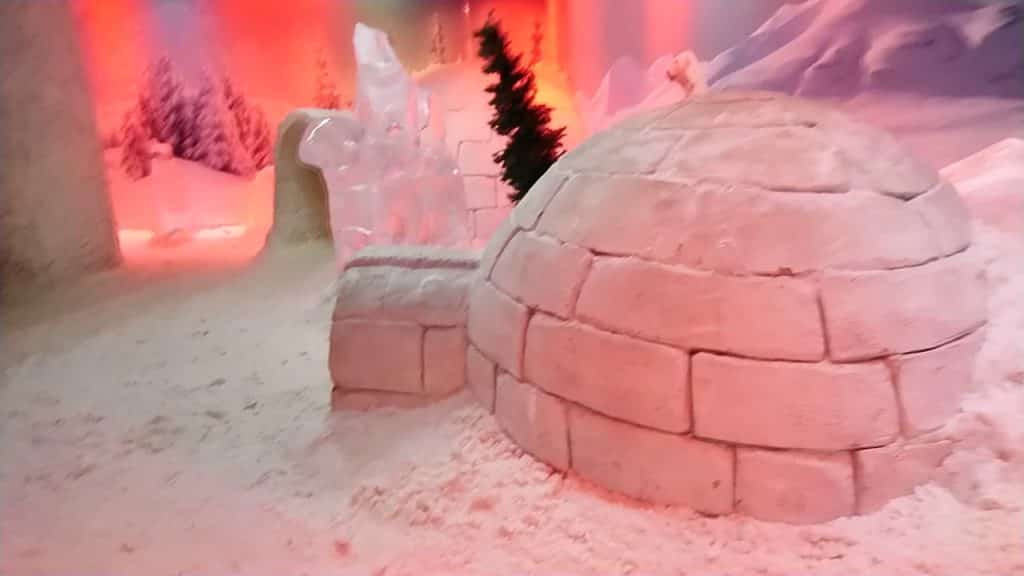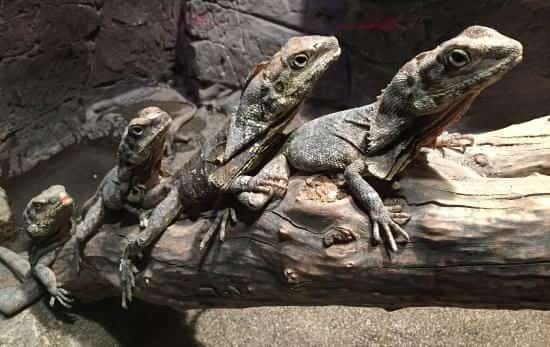 Included

Pick up
Drop back
Entrance ticket
Full Insurance
Free guidence

Not Included

All drinks
Personal expenses
What to bring?

Some money for photos or videos
Also drinks.

Similar excursion programs:
FAQ
Antalya aquarium tour for one person is 50€.
It is better to book your place in advance for Antalya Aquarium tour.