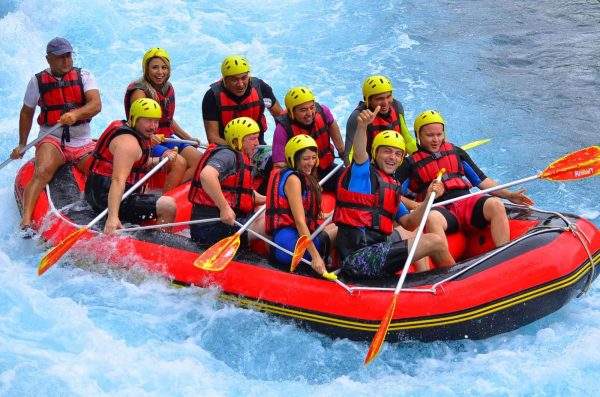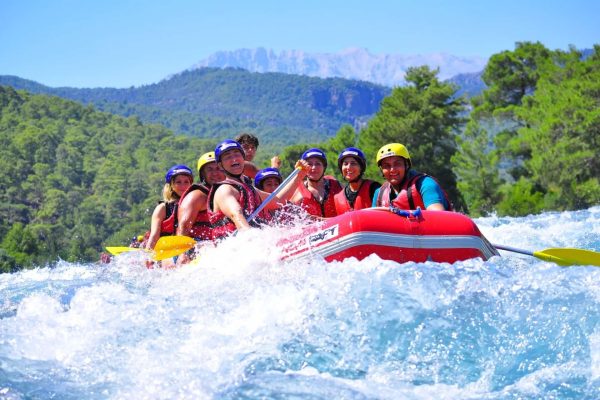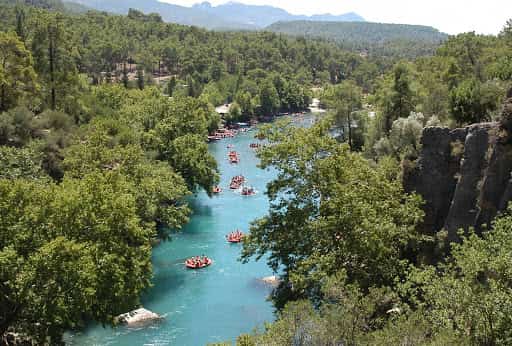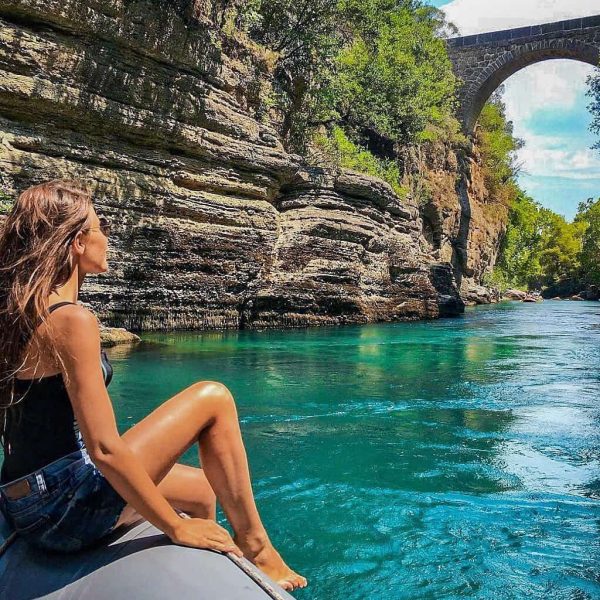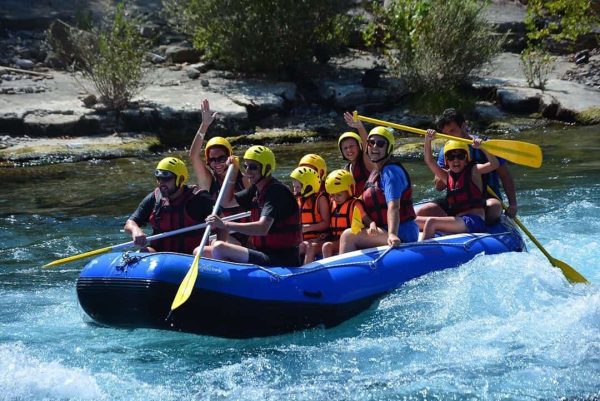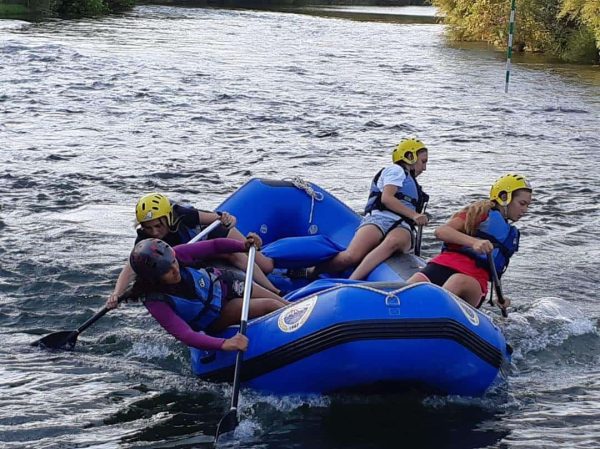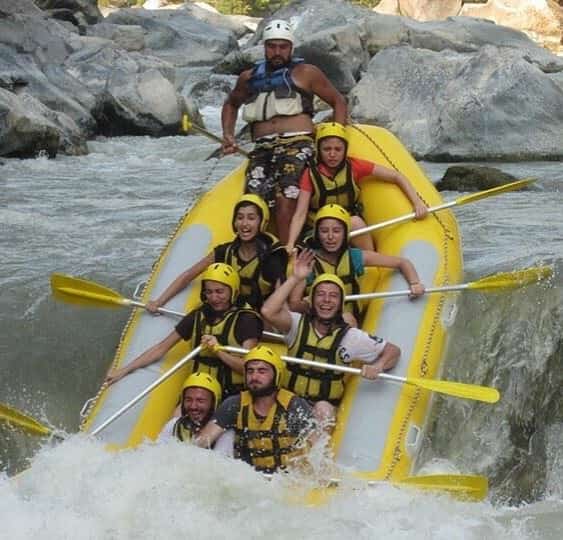 Included

Transfer
Insurance
Accompanying English-speaking guides throughout the route
Detailed briefing

Not Included

Drinks
Professional photos and videos (optional)
Alanya White Water Rafting will brighten up even the most ordinary vacation. Rafting on a raging mountain river is an extreme sport for active people, and like every sport, it gives the strongest genuine emotions. This excursion is perfect for adventure seekers and thrill seekers, because river rafting in Alanya includes bungee jumping and bungee jumping, swimming in a raging mountain river and an extreme swim in an inflatable boat.

Tourism has been the main branch of the Turkish economy for many years. The abundance of places for recreation is striking in its diversity – there are luxurious hotel complexes offering a relaxing holiday with children, and authentic villages with oriental-style apartments, campsites on the famous Lycian Way and bungalows lost in the mountains, ideal for meditation and unity with nature.
The choice of entertainment is also huge – from skydiving and diving to water parks and shopping, from visiting historical and architectural monuments to gastronomic tours and wine tastings.
When going on a long-awaited vacation, we are guided not only by comfort and safety, but also by the presence of activities, and even when planning a relaxing vacation with our family, we allocate days for exciting adventures and extreme sports.
Alanya White Water Rafting – extreme tour or family pastime?
Alanya White Water Rafting is entertainment not only for athletes, but also for unprepared people, and even for children. Professional instructors will fully prepare you for the rafting – they will give you a detailed briefing, give you the necessary equipment, and help you manage the boat.
You do not need to worry about the details, a comfortable bus will meet you at the hotel and take you to the starting point of the tour, your life jackets and the necessary equipment will already be prepared and checked for serviceability.
In extreme sports, safety plays a key role, therefore, before rafting on the river, you will undergo express training – learn how to drive a boat, work in a team, and understand the captain's commands. To make a successful and safe water trip, it is important to follow all safety rules and strictly follow the instructions, then you can fully enjoy the process and get the most vivid emotions.
Alanya White Water Rafting takes place on special inflatable boats designed for 10-14 people. The current of the river is not too strong, and during the whole rafting you are accompanied by an experienced instructor who monitors safety and ensures your comfort.
Kopruchay river is the best place for rafting in Antalya
The water tour passes along the upper river Kopruchay, famous for its picturesque canyons and cliffs rushing upwards, so you are guaranteed unforgettable photos and spectacular videos. The Kopruchay River originates in the Eastern Taurus Mountains in southern Turkey and flows into the Mediterranean Sea.
Although the length of the river is 183 km, the rafting routes are not difficult, but the views are unusually beautiful, because the river flows through the territory of the Koprulu Canyon Nature Reserve, which is famous for its picturesque views and rich flora and fauna. On the territory of the national park you can see more than 500 species of plants, 100 species of birds, and giant tortoises live in the reservoirs.
Advantages of the excursion "Alanya White Water Rafting"
By choosing Alanya White Water Rafting, you will have a great day. In between rafting trips, you can sunbathe and swim in the refreshing cool water, jump off a cliff into a mountain river, remember your childhood and ride a bungee. Photos against the background of nature will turn out to be exceptional and diverse, because each stop is a picturesque location with mountain slopes immersed in greenery, rocks piercing the sky, cliffs and stones protruding from the water.
During lunch, when you will already feel pleasantly tired, you will have to appreciate the traditional dishes of Turkish cuisine. Everyone's favorite kebabs, homemade pickles and olives, delicacies from local products, dishes from vegetables and herbs, fragrant pastries – this is not a complete list of goodies that you can taste.
And of course, strong Turkish tea, the preparation of which is a whole ritual dating back to ancient times. Sitting on the terrace overlooking the river valley, you will relax and forget about all your worries, the murmur of the river and colorful oriental music, the refreshing breeze and the warm sun will immerse you in a state of harmony and tranquility.
The emotions gained while Alanya White Water Rafting are priceless, they will stay with you for a lifetime, and when you return home, you will tell fascinating stories about your water adventure to enthusiastic friends and acquaintances more than once.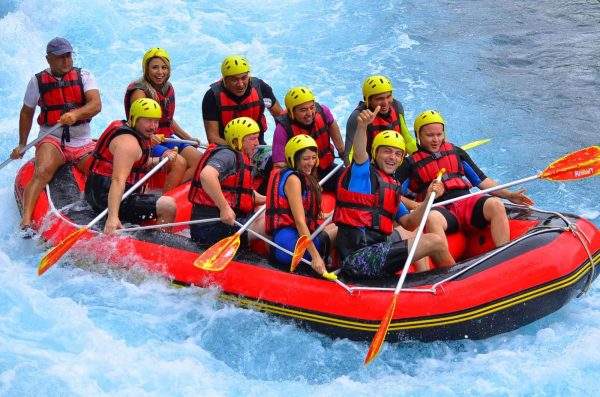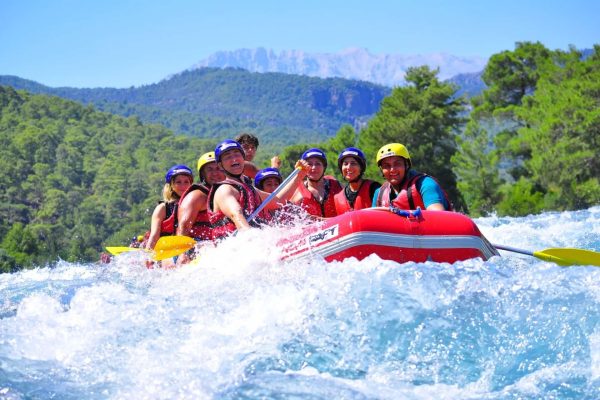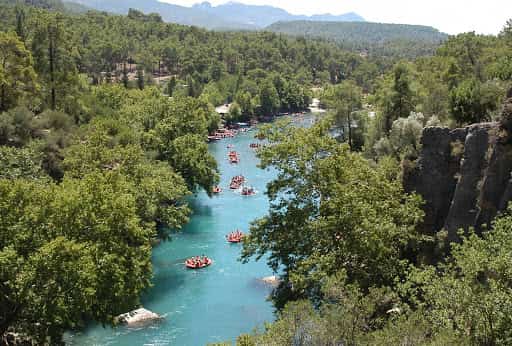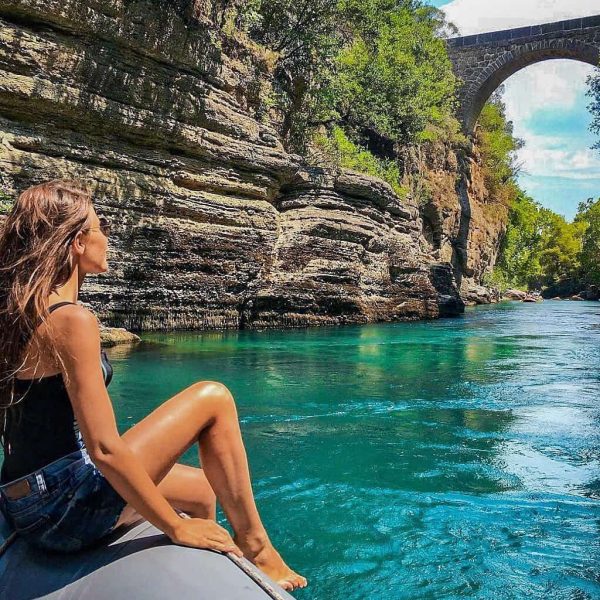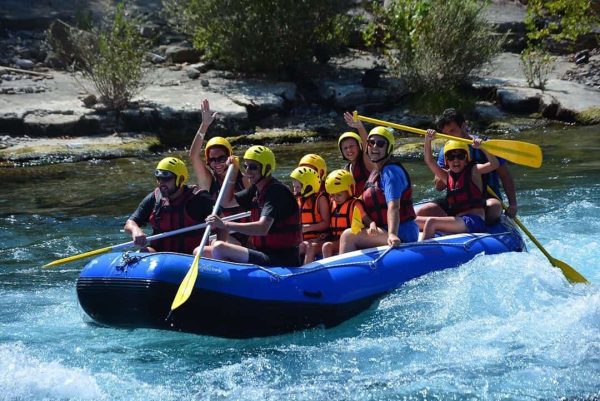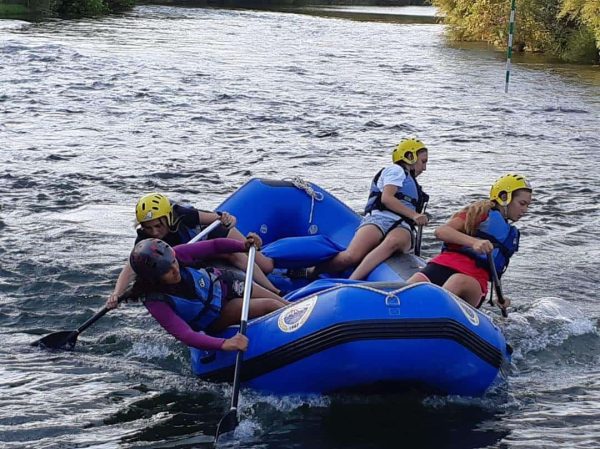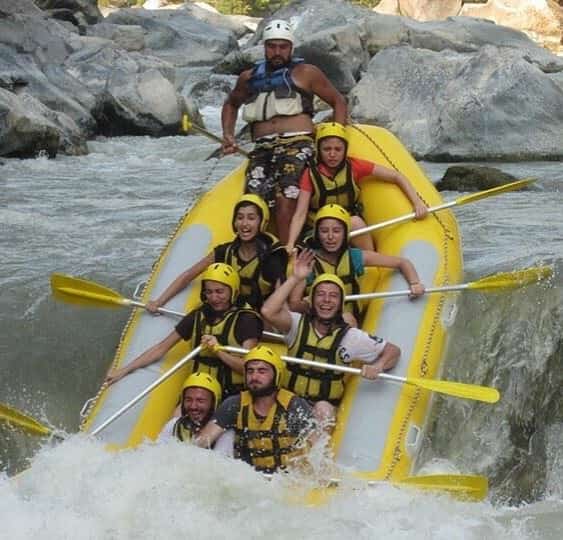 Included

Transfer
Insurance
Accompanying English-speaking guides throughout the route
Detailed briefing

Not Included

Drinks
Professional photos and videos (optional)
What to bring?

Swimwear
Towel
Sunglasses
Suncream
Hats

Similar excursion programs:
FAQ
Alanya white water rafting  – 18 €  per person. We have a transfer from all regions of Antalya.
The only known place for Rafting in Alanya is the famous Köprülü Canyon in Manavgat.
The age limit for river rafting is +10 years on rivers with a suitable flow rate and difficulty level of the route. For adults, anyone who does not have serious health problems can safely join the rafting.
Our 14 km waterway to Koprucay, which gave its name to the Koprulu Canyon, takes about two and a half hours with breaks and animations.